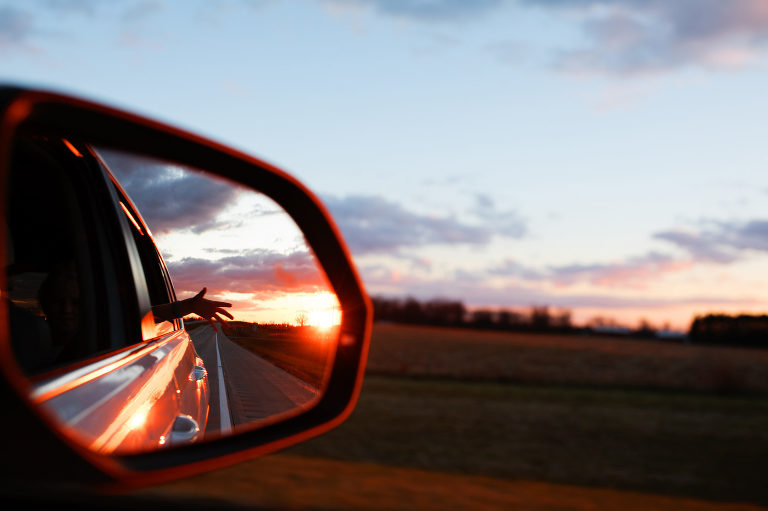 I turn on the car and there it is again. . . that song. That 'Perfect' song. You know it, Ed Sheeran with his alluring accent, poetic lyrics, and pipes that nearly bring me to tears every single time. (And don't even get me started talking about the version with Andrea Bocelli. If you do I will make you sit beside me while we listen to it no less than 12 times.)
The words in the song slay me. . .
"I'm dancing in the dark with you between my arms
Barefoot on the grass, listening to our favorite song
When you said you looked a mess, I whispered underneath my breath
But you heard it, darling, you look perfect tonight"
I hear the words, and I find myself pulled into the love story of two people that don't exist. I find myself reflecting on my own love story.
My mind flashes back to a lifetime ago. I see Chad and I meeting between his dorm and mine. I see us walking in the darkness. Talking about everything. Learning about each other. Learning each other. I see us seated under a starlit sky with no awareness of anything but this blooming, unfamiliar, fiery love. In that lifetime, no one else existed–the whole world faded away.
For a moment, my mind goes there. What happened to those days? Why don't we lay in the grass and stare up at the stars? Why don't we stay up until 2 a.m. talking about all of life's big and little questions anymore? Why have things changed so much?
My thoughts are interrupted by a small voice from the backseat–do we have anything to eat in here?

I am brought back to the present and with a quick shake of my head the memories fade away. I look in the rearview mirror and see little humans looking back at me and I smile at the absurdity of my thoughts.
***************
Later, I tell Chad about it. About the song. About the memories. About how easy it was to get pulled into a pretend world where we lay in the grass while the entire world fades away.
A pretend world. A world that exists only for a moment.
***************
Love looks different now.
It's the way he runs interception between Meadow and I, when she creeps into our room with the intention of waking me up.
It's a text on his way home that only says, "Coffee?".
It's waking up and finding my breakfast drink waiting for me in the fridge.
It's never having to clean that bathrooms, because he knows I hate it.
It's beating me to the dryer and folding clothes for me.
It's turning on my seat warmer before I get in the car.
It's grocery store runs.
It's taking out the trash.
It's hanging another set of pictures.
***************
Love changes over the years. What begins as a fiery passion is later traded for an eternal burning flame. Both of these are important.
I hope that one day my kids find a love that keeps them up late at night, a love that makes the whole world disappear. But even more, I hope for a steady love that burns forever. A love that shows up. That weathers the storms. A love that makes them feel safe.
***************
Flashing back with "Perfect" reminded me that perfect love (and life) is defined differently by everyone. Looking outward is never helpful. Feeling gratitude for your own 'perfect'? Well, that's the sweet spot of love.