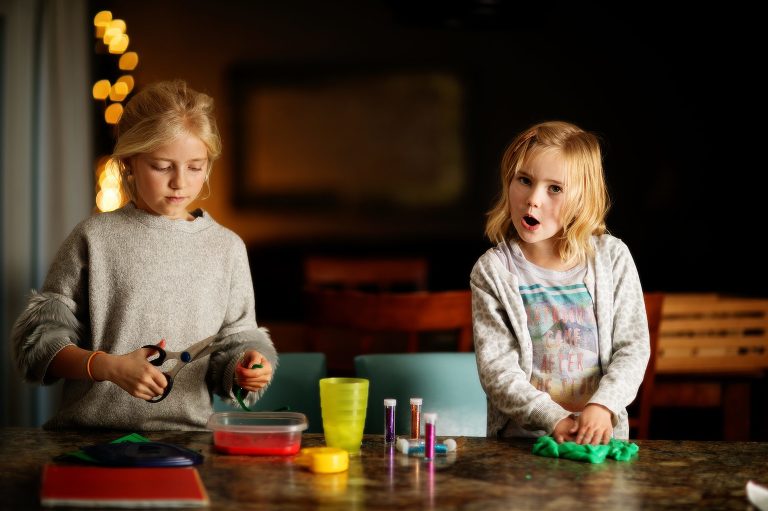 Last week I captured the above picture of my girls as they were making slime (for the 1,067,215th time) in the kitchen. When I loaded the picture onto my computer I started laughing. There was something about Meadow's mouth and the placement of her hands that made me think of a cooking show that I'm not sure I've ever even seen. In my mindseye I saw a tall, strong woman standing at a counter and instructing her viewers in the way of culinary perfection. In my ears, I could almost hear the booming voice of this woman who (again) I'm not sure I've ever seen. Didn't she have curly hair? Was her name Judy? Julie?
Off to Google I went. "Famous Female Chefs".
Rachel Ray-no.
Paula Dean-no.
Cat Cora.-no.
Ree Drummond-Nope.
Julia Child-YES! That's it.
Julia Child. Something about the above picture reminded me of Julia Child.
Anyway, the Google machine, faithful as she is, quickly pulled me into its depths and I got lost in a sea of information about this woman who I may or may not have seen in my actual (t.v. watching) life. (Wait, wasn't there a movie about her? Now I'm seeing Meryl Streep. I have three kids, I haven't actually watched a real movie since Panic Room was released in 2002.) Anyway, perhaps my memory is being jogged by Meryl Streep? Whatever the case, Google informed me of the highlights of Julia Child's life.
I learned that she was a terrible cook well into her 30s. (What?!) Of course she was, she was too busy being a spy and developing a shark repellant for the U.S. navy. (Woman got no time for cooking when she's busy saving the world–amen and hallelujah.) But after eating a wonderful meal in France her interest in cooking was piqued and at age 37, she enrolled in culinary school.
37!
Thirty Seven!
Julia Child–chef extraordinaire–learned to cook in her late 30s.
It took her nine years to write and publish her first cookbook. It was published in 1961–when she was 49 years old. Two years after that, her television career was born after a random appearance on a local television show in Boston.
As I read through the information about Julia Child I was struck with awe at the realization of the unfolding of her life. The 37-year old Ms. Child certainly would have never imagined that she would publish over a dozen books and star in her own cooking shows. The 37-year old Julia Child undoubtedly had no idea that the path that she would travel would include the stops that it did. I would guess that had she been instructed at age 37 to write out the story of the remainder of her life, she would not have thought to include a television show and numerous books, awards, and accolades.
********
I still hear the words my dad repeated to me all throughout my life, Summer, I'm 38 (or 43, or 45, or 52) and I still don't know what I'm going to be when I grow up.
I'm struck today with the unknown future. I'm struck with the wide open canvas that it is–and the ability I have, you have, we all have to write on it like the artists we are. Today, I'm struck with the broad brushstrokes I can use to paint on my life. Who I am today is not who I will be tomorrow. What I'm doing today does not have to be what I'm doing tomorrow.
It strikes me that the only thing necessary is to pay attention. Just as Julia paid attention to her love of that one meal–so too can I pay attention to the stirrings of my heart. So, too, must you pay attention to the stirring of your heart.
What a world it could be. What a world it could be if we listened to the still small voice echoing from within.
I still don't know what I'm going to be when I grow up. . . and I think that's part of the journey.
*********************************************
Peace & Love, Friends.