It's supposed to be nice tomorrow,  I mentioned to my husband on Thursday evening. I really want to get something for my 30-Minutes in the Life Project. 
He responded in his usual kind and appeasing way, Okay, maybe we can go find somewhere nice to do something.
Cool, I answered.
(Yes, it's usually this easy.)
Friday came and I was excited as the temperatures rose to nearly 50 degrees in the afternoon.  I was excited to be kissing school good-bye for an entire week as we entered into Spring Break.  The sun was shining, the sky was blue, and I was prepared to capture an epic series of photos for this months project.  In my minds eye I saw a family walk, simple adventures, and smiling and excited kids as we entered into this week long hiatus from schedules.
You know what they say though. . . best laid plans. . .
We had a "tiny" problem develop in our backyard. 
I stood back and watched as Chad drove equipment into our backyard and shovels were pushed into the ground.  I watched as little ones were spattered with mud from head to toe and frustrations grew as my epic "shoot" was traded for an epic "problem" in our backyard. 
I quietly abandoned my plans for capturing my 30-Minutes and just hung out with my family like I normally do. 
Capturing our everyday life has been a part of how I function for several years now.  It comes as naturally as brushing my teeth or flossing.  (Did you know it takes 14 days to develop a habit?)  Anyway, there was nothing overly spectacular about our evening–it was just like any other.  The girls and I did our thing while Chad and my FIL tried to solve our rather "epic" backyard issues.  (Charlie was not feeling well and was passed out on the couch inside.) I resigned to get my 30-Minutes on Saturday.
Once again, best laid plans. . . Charlie woke up with a fever and a visit to the doctor indicated strep.  There would be no beautiful images captured for my project. 
I was a bit bummed as I headed to the computer to figure out what I would use for this months post.  The first images I came to were those from the previous evening.  As I sorted through the images I found myself smiling, and even laughing, at the moments I captured the previous evening. 
That's when it hit me. . . the way way my thinking had, unconsciously,  shifted.  In fact, my thinking shifted in a way I didn't like very much.
Somewhere along the way, I decided that it was important that the images I capture be spectacular, incredible, amazing, and, to overuse the word in one post. . . "epic".  However, "epic" images are not what made me fall in love with photography.  Epic images are nice, but they aren't necessarily real life.
I fell in love with capturing our every day moments because I believed that our life–in all the monotony and everyday-ness of it–is important.  I want to remember it, and I want them to remember it, too.
And really?  It's as simple as that.  I love our everyday moments. . .
And when an epic one happens to occur. . .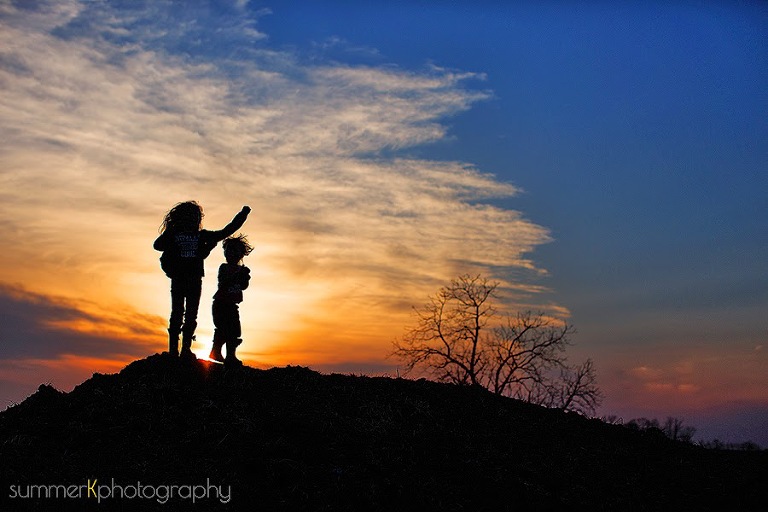 Well, that's just icing on the cake. 
Please take a moment to visit Lancashire, UK, Children and Family Photographer, Amy Butterfield Photography to see how she spend Thirty Minutes in March.