We spend a lot of our time outdoors.  Obnoxiously so, really.  During the summer months the rooster barely completes her early morning wake-up crow before Charlie and Chanelle are dressed, ready and panting at the door like puppies. 
(Okay, we don't really have a rooster, but if we did. . . . )
We are lovers of nature who enjoy the basking in the glow of the early morning sun and witnessing the pink and orange glow as she descends behind the horizon. . . not to mention everything in between.
However, it's January and it's cold in Ohio.  I'm not talking about a Florida chill–the kind of chill that makes you want to grab a sweater.  I'm talking about the kind of chill that reaches past four layers of clothing into your bones and leaves you aching most of the day. 
Perhaps I'm being a bit dramatic, but I'm not a big fan of the cold.  Rather than relishing in our much loved outdoors, we find ourselves cooped up inside most of the time.  Don't get me wrong, at first it's kind of fun.  In December, twinkling lights and anticipation hold our attention.  When January hits, though, we begin to feel the effects of cabin fever. 
I feel pressure to keep little ones entertained and am often stretching for creative ideas.  I formulate a theory in my head that says, it's got to be big and bold and creative to keep their attention.  (I blame Pintrest.)
Anyway, just yesterday I was reminded how little it really takes to make little ones happy.  When I suggested we have a living room picnic while reading books the immediate response was, This is going to be the best lunch ever! 
And it was. . .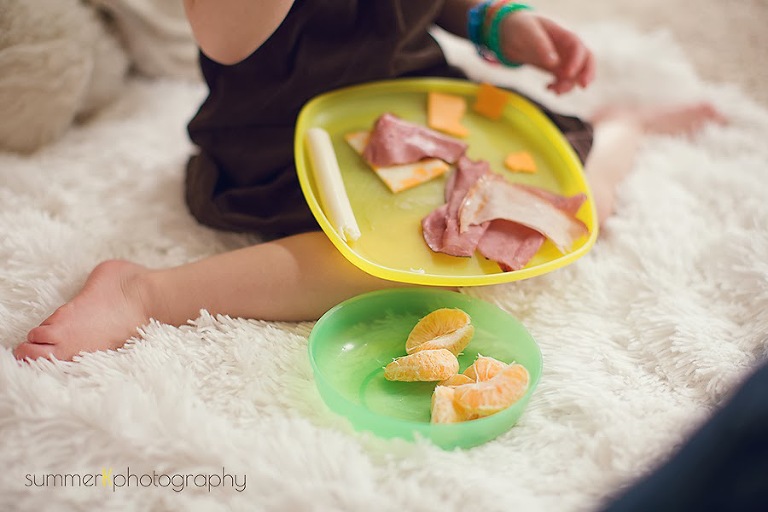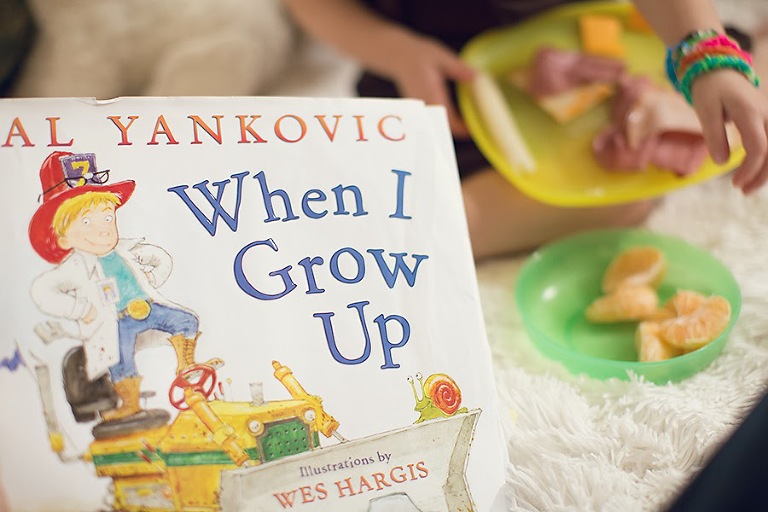 A few books, a soft blanket, and the orange flames of a fire to keep us warm. . .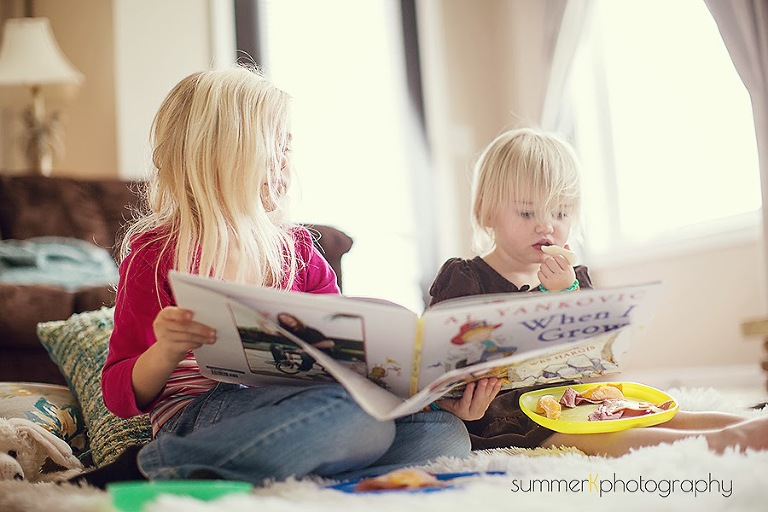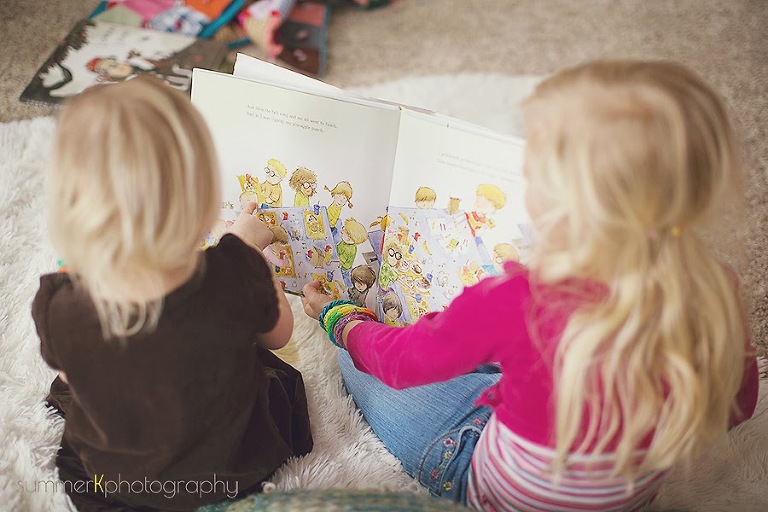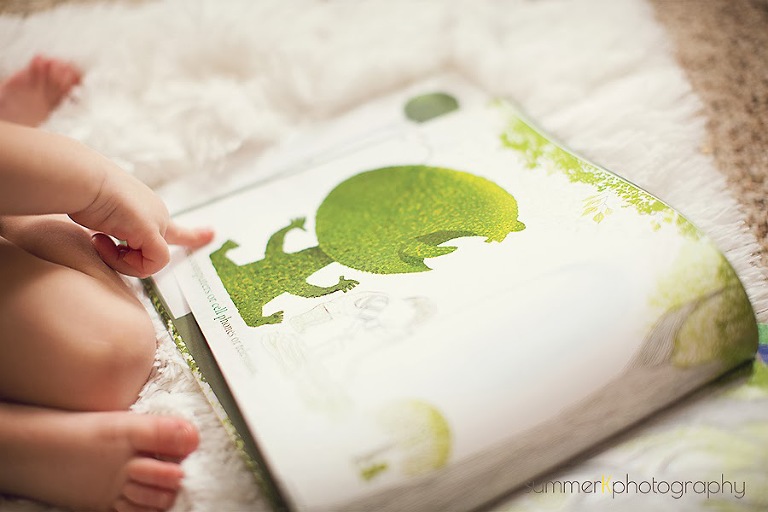 Chanelle is just learning to read and she showed off her skills to Meadow. . .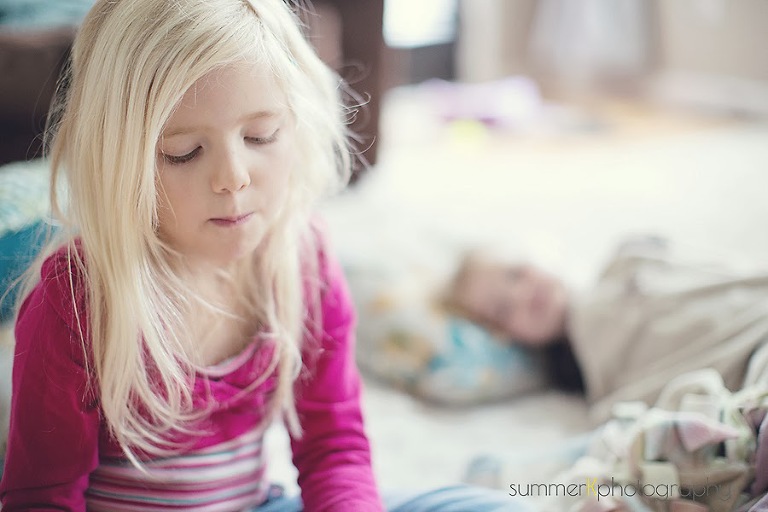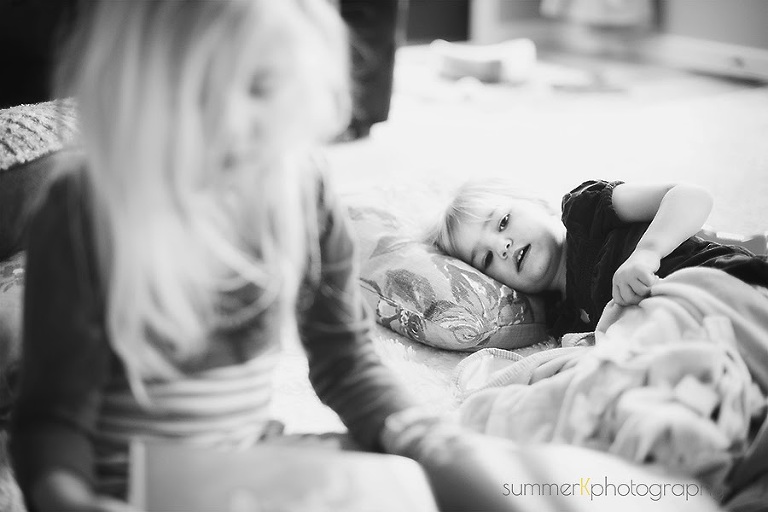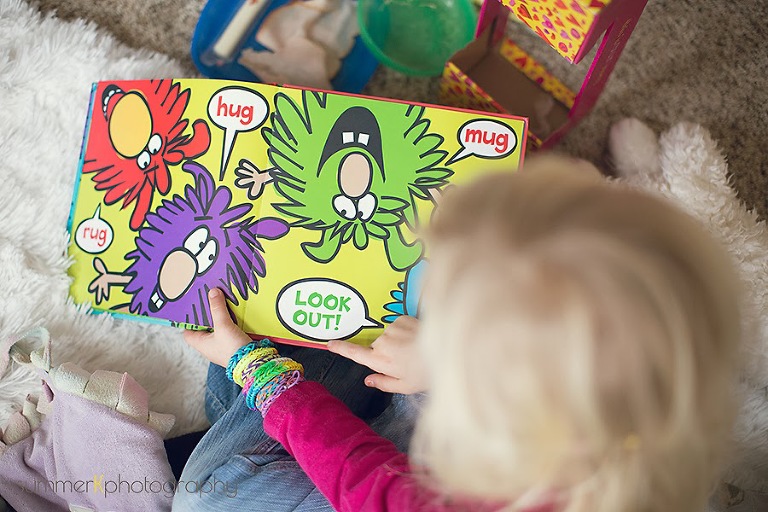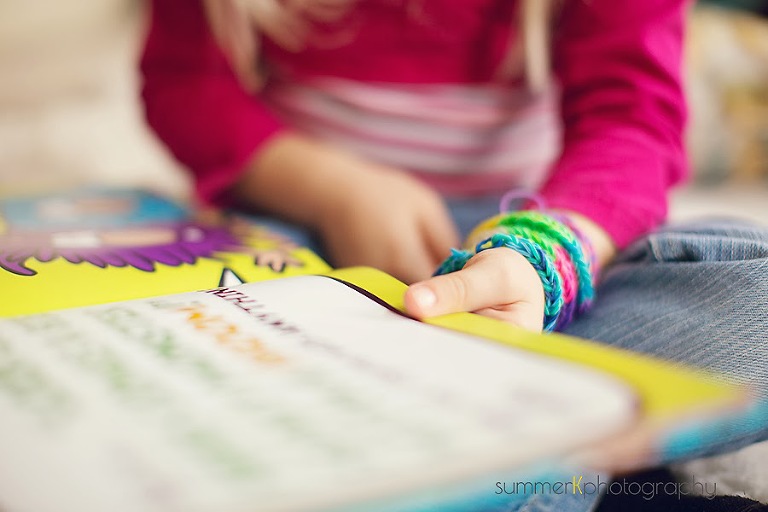 Meadow could only sit for so long . . .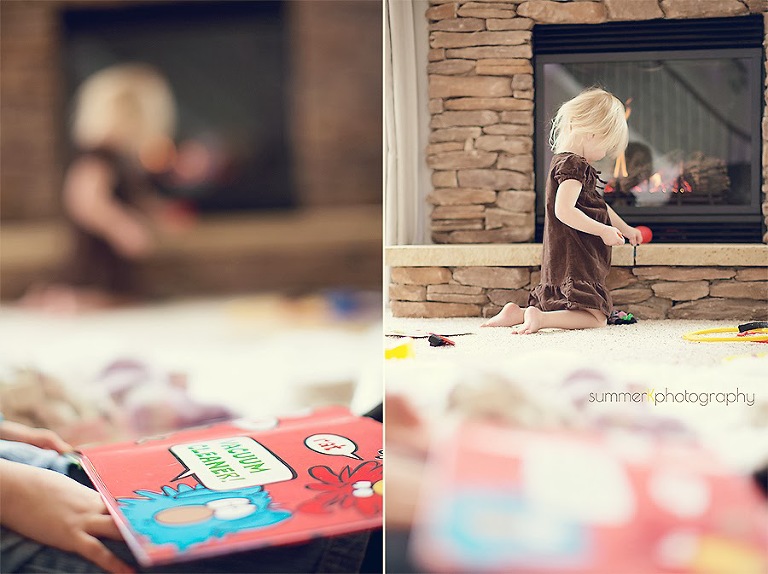 But that didn't stop Chanelle. . .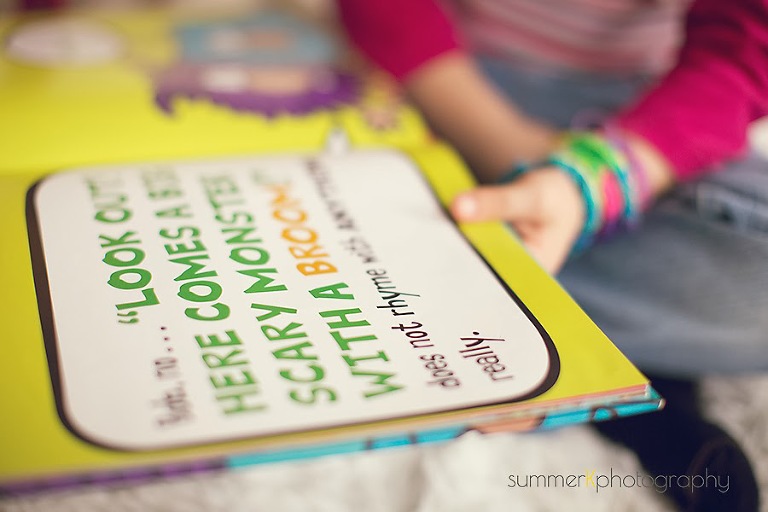 It was only thirty minutes on a cold January afternoon, but it was thirty minutes that will last a lifetime in our memories.  With each passing year I realize more and more. . .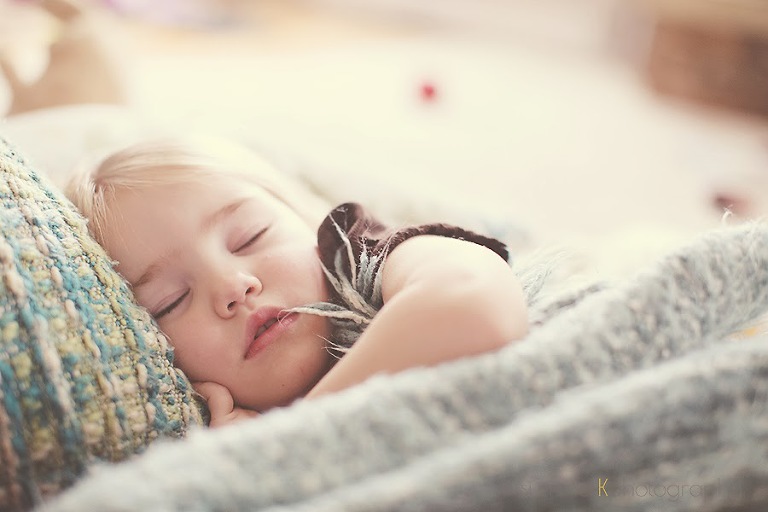 It's the little things that really matter.
Please take a moment to visit Creative Children's Portrait Photographer, Sara Kelly, from SaraKellyPhoto,  to see how she spent 30 Minutes in January.