I can feel it.  In fact, I can almost taste it.  The sun is stretching her warm rays just a little bit longer every day.  Little by little, the snow is beginning to melt and the ground is starting to thaw. 
We're not just seeing it in nature, we're seeing it in ourselves.  Just as the sun stays higher each day, so do our spirits.
Spring. is. near.
It was the day before Valentine's day that I first began to feel it.  The transition.  The beginning of the seasons change.  As much as the winter days seem to drag on and on, this is why I don't think I'll ever find myself living in a place without seasons.  Four times a year we anticipate, celebrate and enjoy the transition from one season to the next.  We don't take for granted the gift that the changing seasons have to offer.  We bid a great big 'thank you' and a 'see you next year' each time it happens. 
This year, on the eve of Valentine's Day, we were so excited to walk out into a our balmy mid 30 temperatures.  After the agony of many, many sub-zero degree days, this particular evening felt like a treasured gift.  For all we knew, we were walking on sandy beaches–not snowy grounds. 
Whatever, the case, we welcomed the fresh air, warmer temperatures, and beautiful sunset as we drank in the final weeks of winter in the most perfect way. . .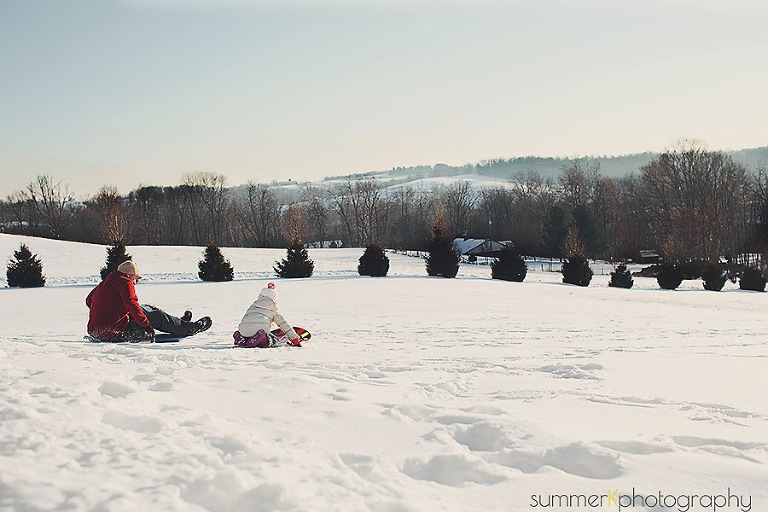 On sleds. . .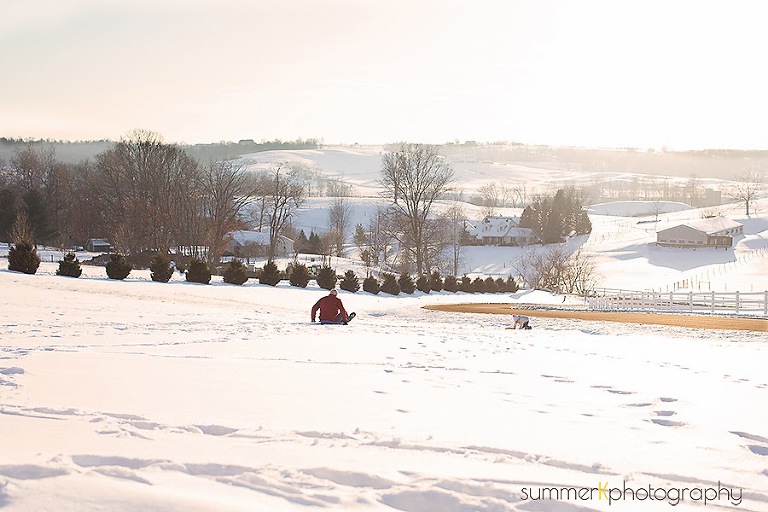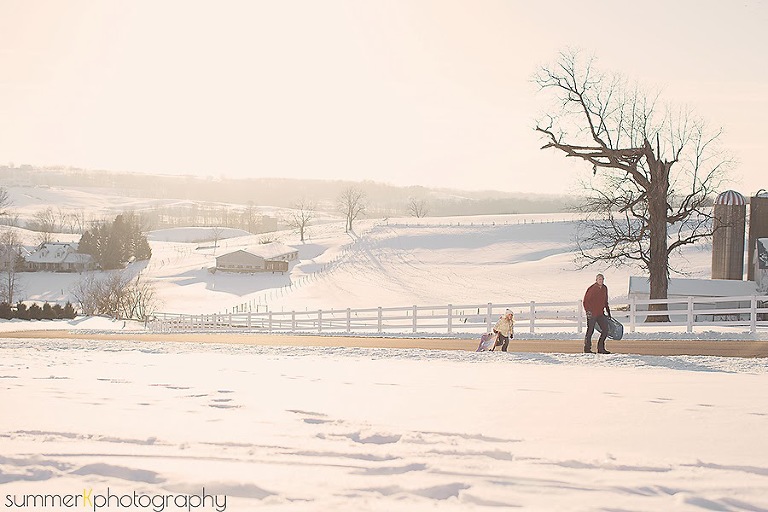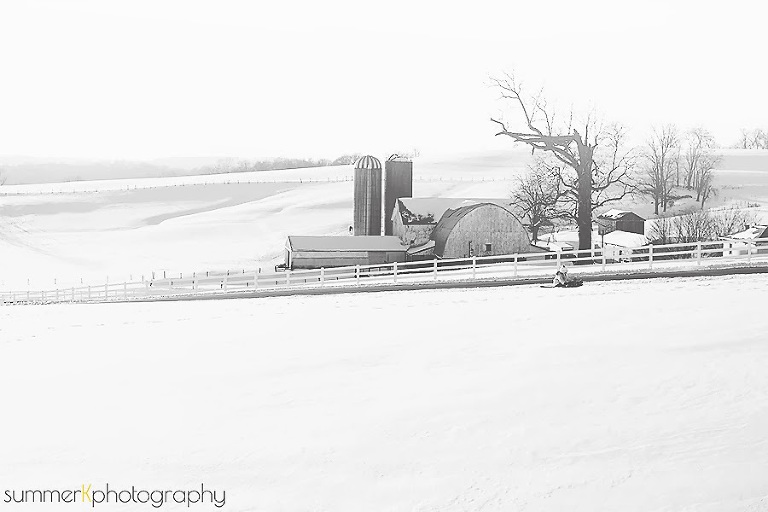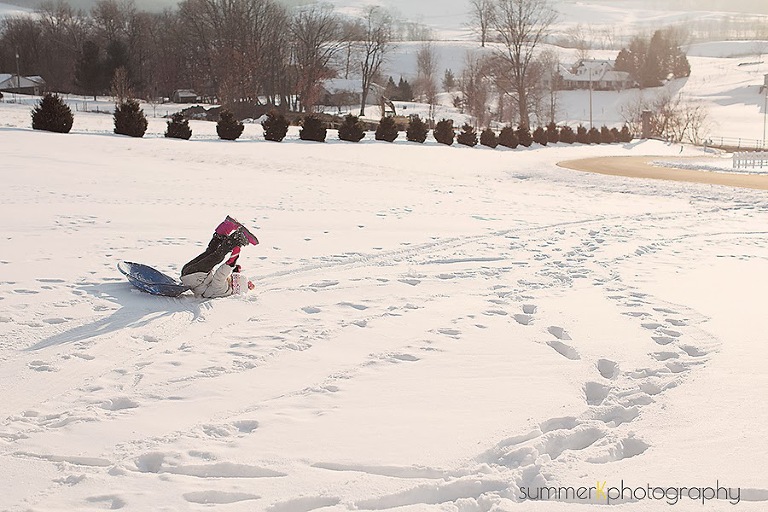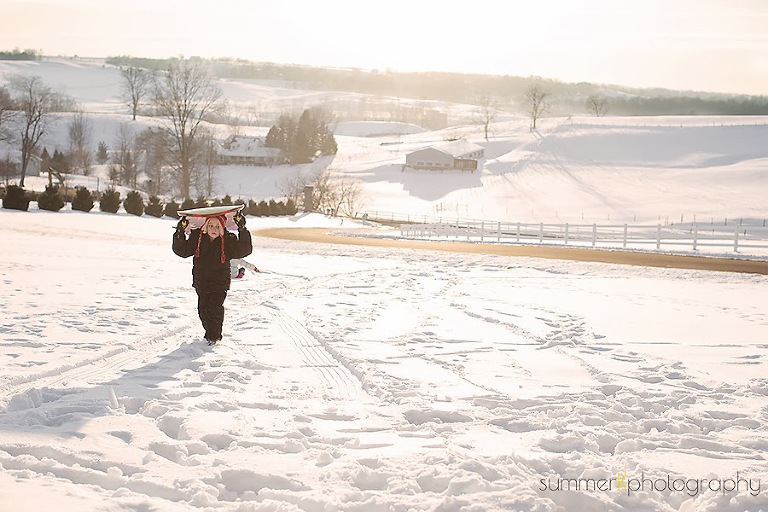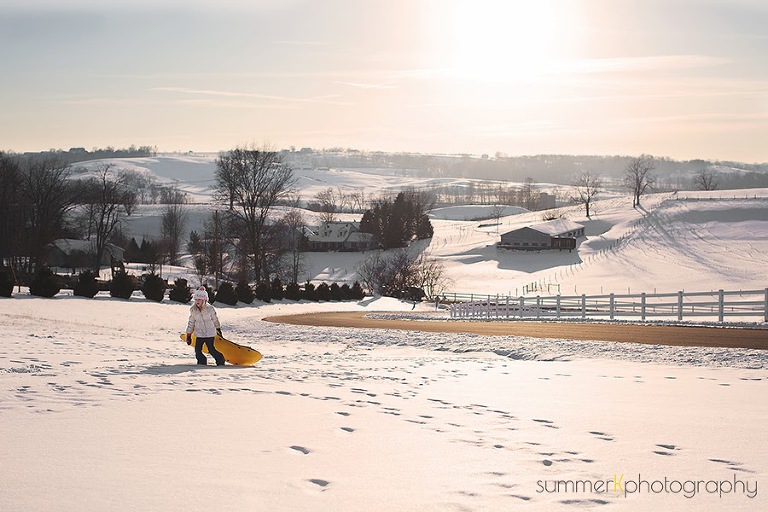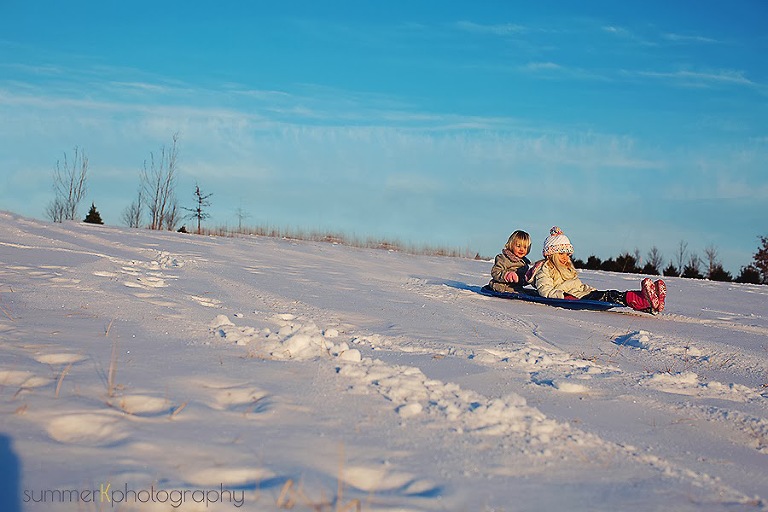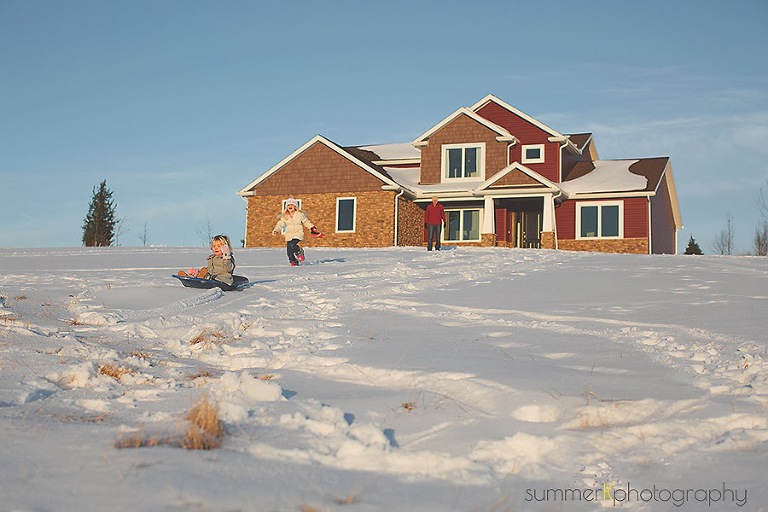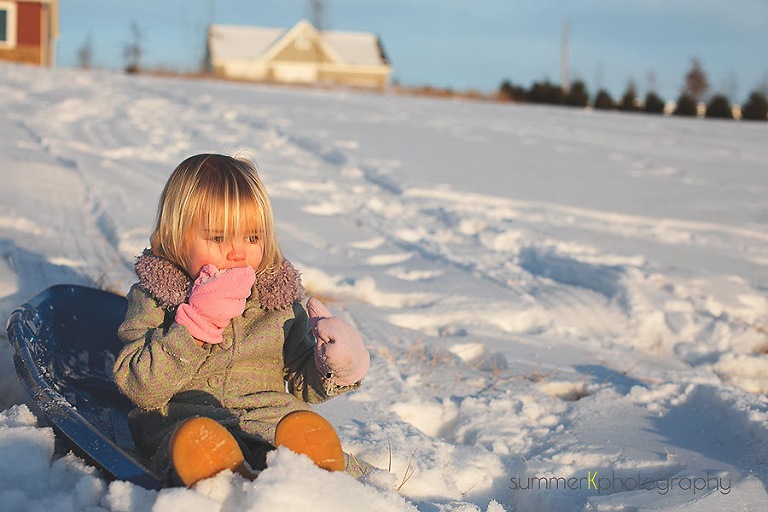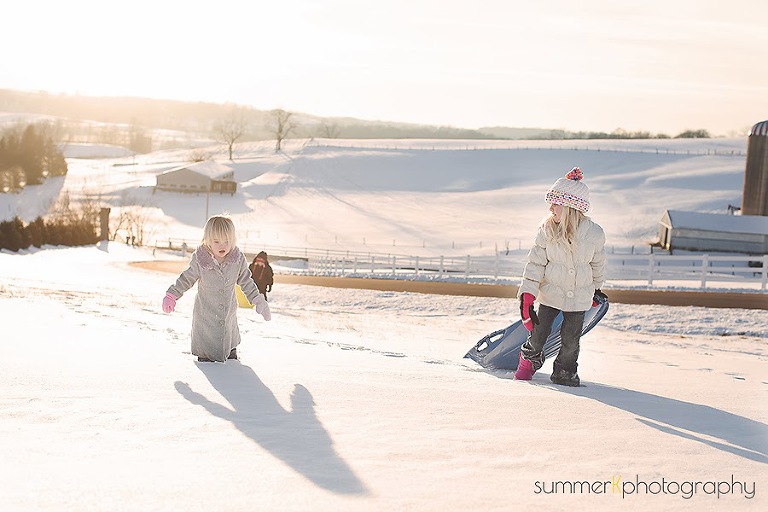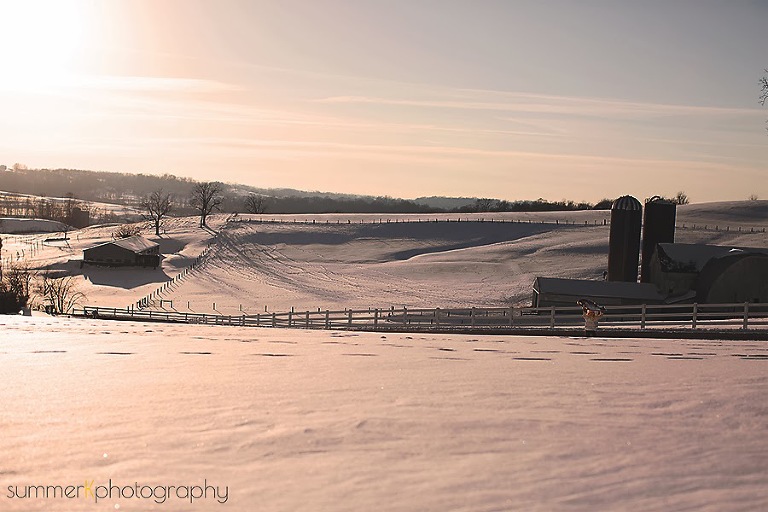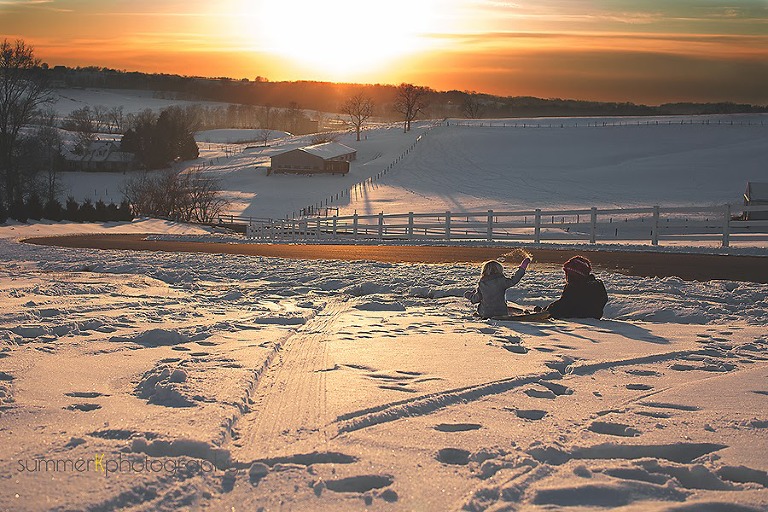 Yep, I can feel it.  Spring is near.