As each day of summer closes I feel the aching in my heart grow as I
realize the end of summer is quickly approaching.  It's an shift that I
realize is inevitable, but still, I face it with dread. Like a child who
collects seashells in a pail on the edge of a beach, I find myself
doing anything I can to collect treasured memories to carry with me for a
lifetime. 
Our most treasured memories are never big.  We don't
typically find them surrounded with bells or whistles nor do we find
them with money.  They are simple, really.  Unremarkable to most, but
near perfection to us.
Most often we find our best experiences
out there, in nature.  Surrounded by trees and the songs of birds.  This
is the place where they dig their hands into the dirt and dip their
toes into the water.  No instructions are needed, they already know what
to do, my only job is to let them do what comes so naturally to them.
My only job is to set them free.
On this adventure, we packed a picnic breakfast and searched out a new place to explore.  As always, our natural surrounds provided all the entertainment we need.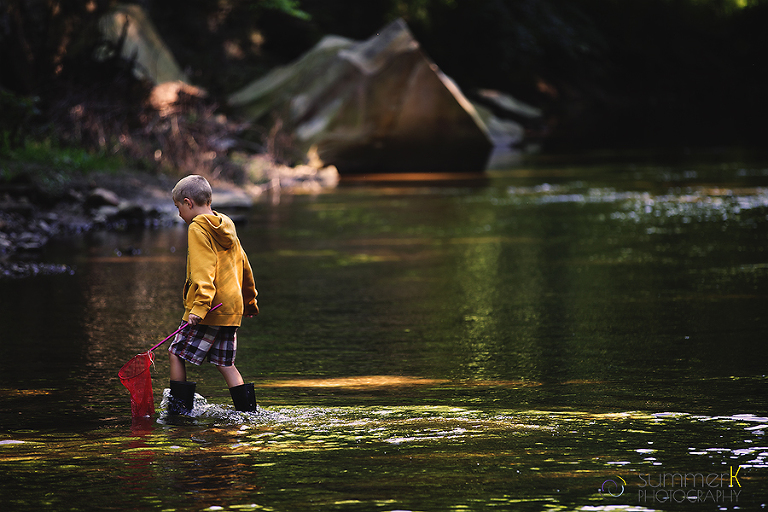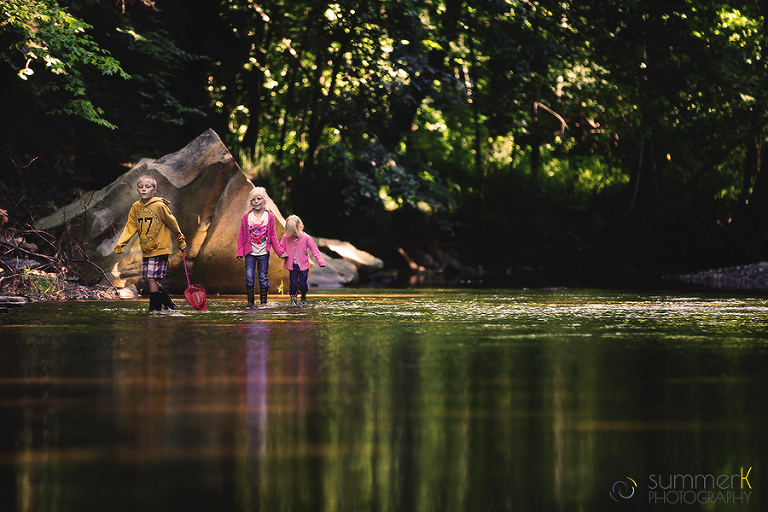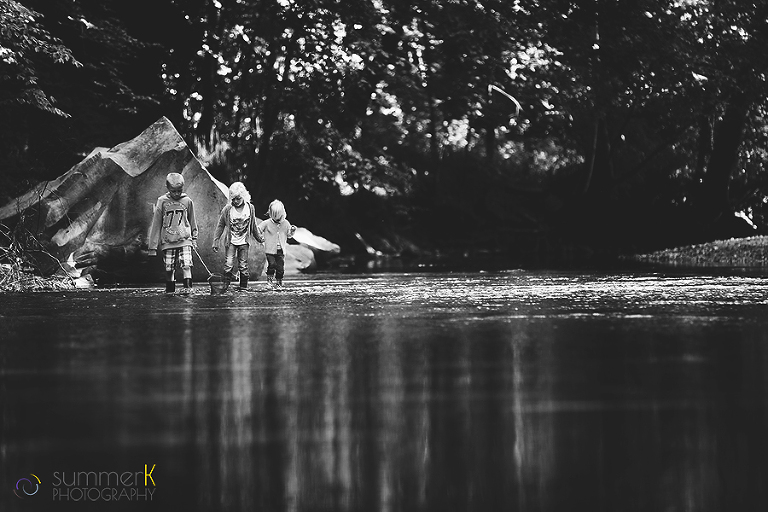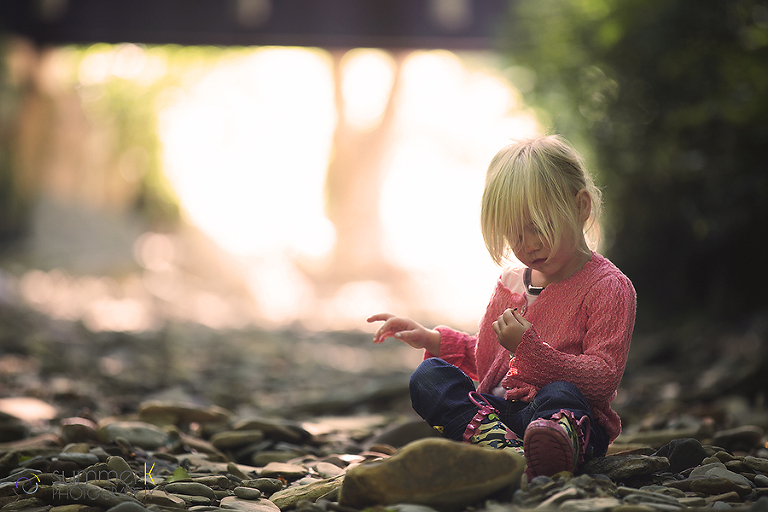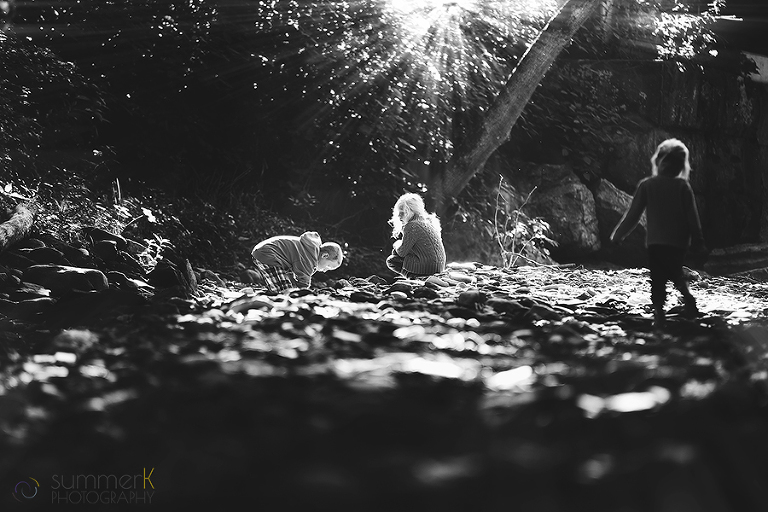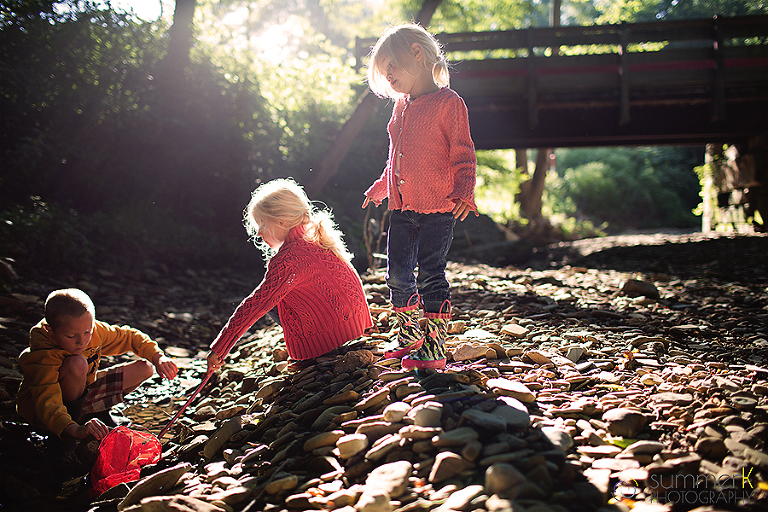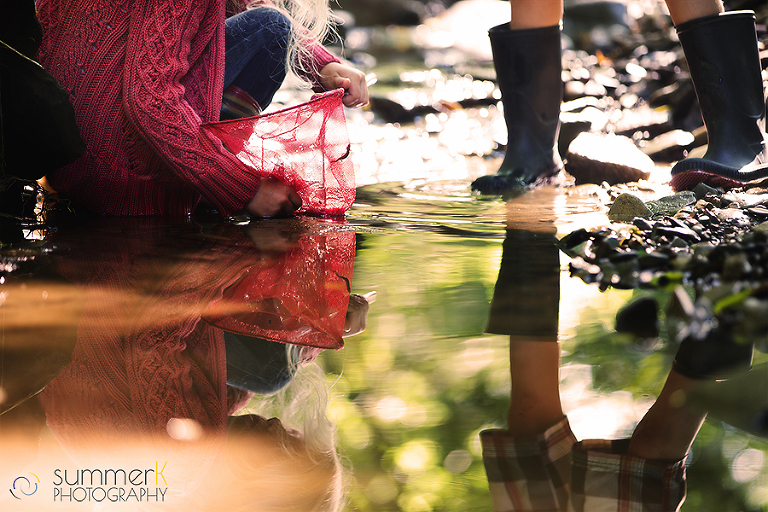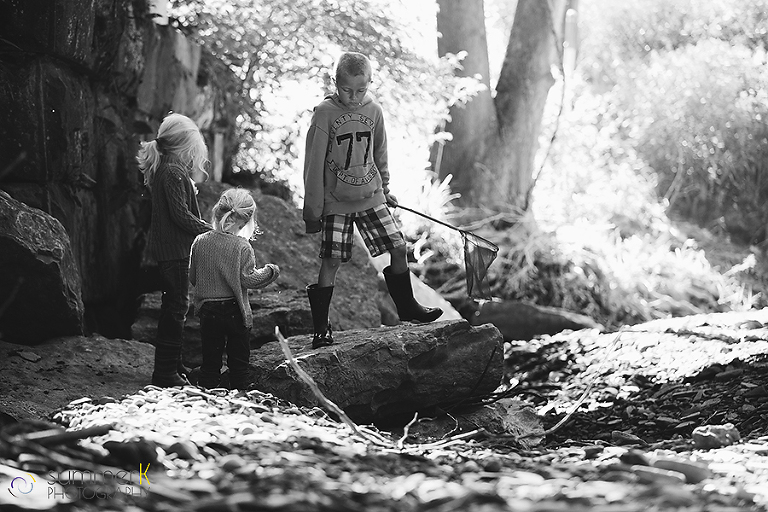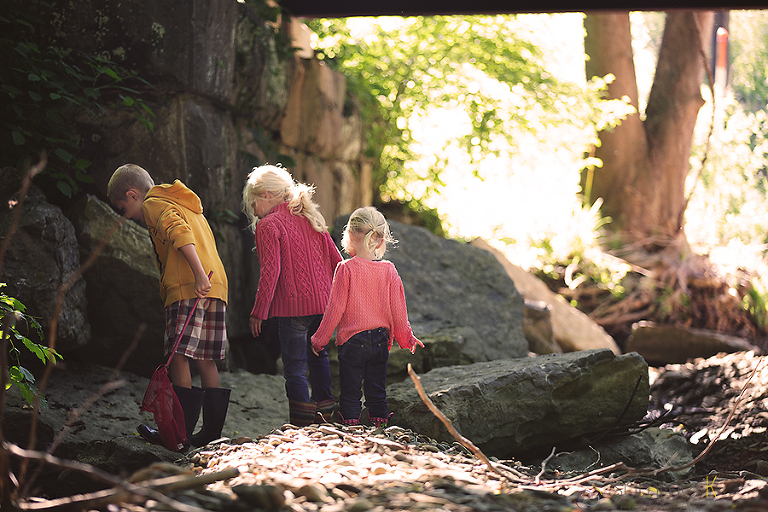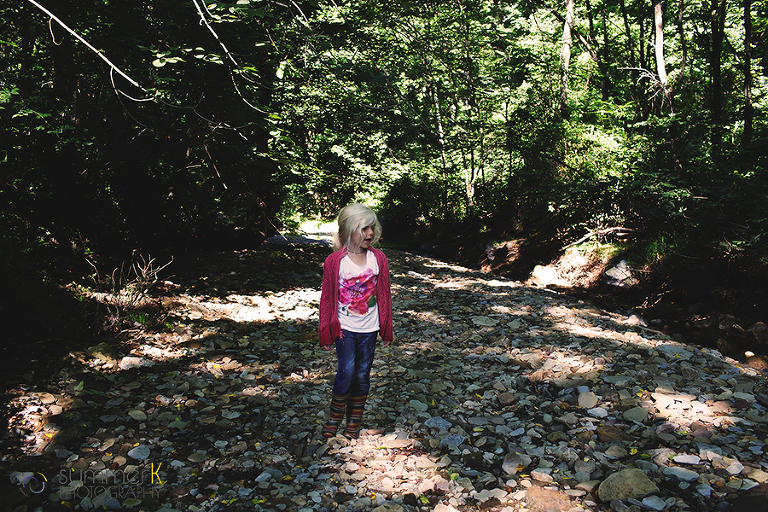 The only expense is time, and well,  maybe a few extra bottles of Tide.  Despite the mile long list of "to-do's" that sit on my desk at home, the time spent 'out there' is something I never, ever regret. 
It's always that simple.
Please take a moment to check out 30-Minutes in the Life of my friend and talented Warrenton, Virginia Photographer, Karen Hunt Photography.