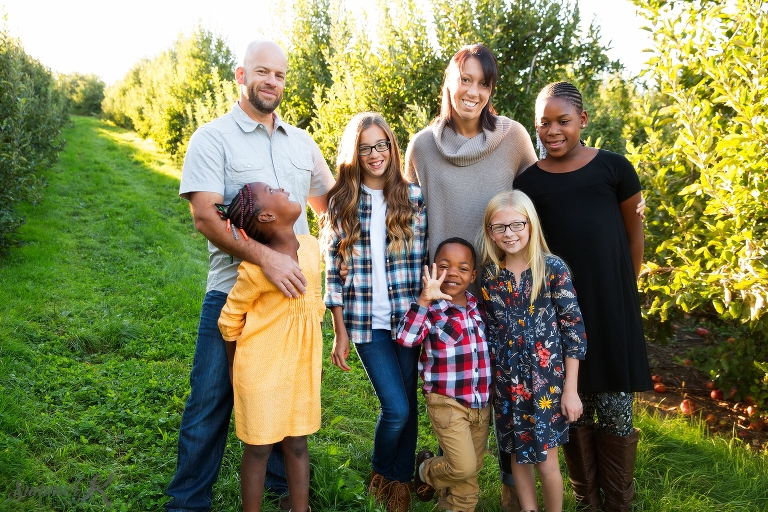 My goodness how I enjoyed this family.  "Fun" doesn't even begin to describe them.  I could probably come up with a million words to describe them. . . connected, lively, passionate, joyful, a breath of fresh air, energetic, hard-working, committed, happy, and full of life. . . to name a few.  Yep, this is what family should be.
The "T" family and I traipsed up and down a beautiful apple orchard on a warm October evening and I had the pleasure of learning a bit about each once of their rambunctious crew.  Needless to say, there is never a dull moment in this household, nor was there a dull moment while I had this wonderful family in front of my camera.  I loved watching how each one of them connected with each other and hearing the way they described each other with such beautiful words.  The beautiful bond between these lovely people is undeniable and the heart of each family member seems to pour out through their soulful eyes.  When our shoot was over, I found myself wishing I had more time with them because simply being in their presence felt so comforting and calming.
"T" Family, thank you for the opportunity to capture your bond, your love, and your connection.  It was a such a pleasure to spend an evening with you.