The D family gets me a bit sentimental.  Let's be honest. . . it doesn't take much to get me sentimental, but truly, I have a special place in my heart for this family. 
It was just over a year ago when my cousin Tony married his bride, Megan.  I was so honored to be able to capture their special day.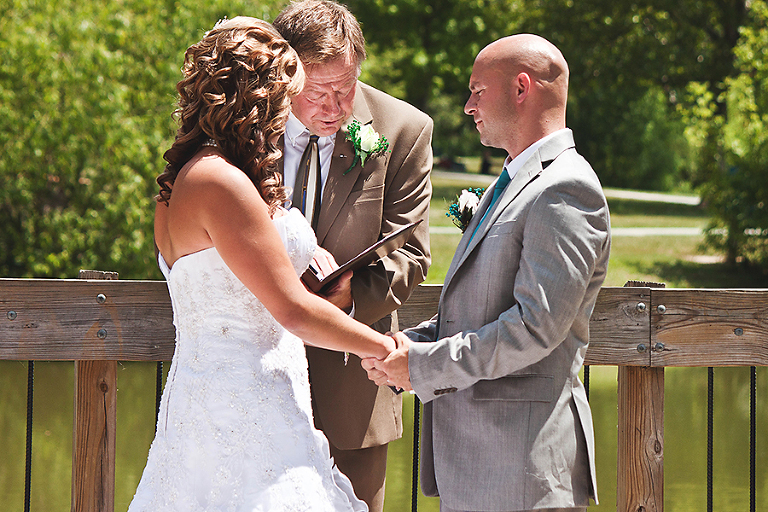 On that day, just over a year ago, there was no
SummerK Photography
.  There was just a girl who liked to take pictures and who loved to watch the world through the lens of her camera.  My cousin and his fiance?  They saw something more.  They gave me a chance.  It was with them that the spark was lit.  For the first time I began to wonder. . . can I do this?  I will forever look back to that day with thankfulness. 
Tony and Megan are a special couple.  As they stood, hand in hand, in that lovely park with the sun blazing down on them just 370 days ago, I'm certain they never would have guessed what the next year would bring.  I'm certain, if they had to write the script they would have written it differently. 
But now?  Now that they are here–I'm certain they would have it no other way.  What a gift it was to spend a morning with Tony, Megan, and their beautiful baby boy.  This little guy is loved to the moon and back times a million. 
Oliver is a blessed boy.
Tony and Megan, thank you for allowing me to spend a morning with you.  Your love for each other and Oliver was a beautiful thing to witness.  Your commitment to each other and to living life fully is absolutley refreshing.  You have something special–I saw it when I was with you and it carried through to your images.