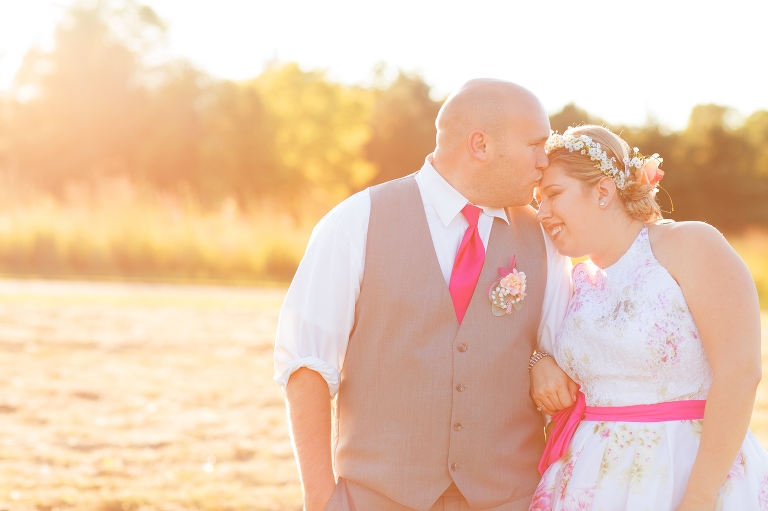 It was a day filled with the unexpected. Traditional was not the vibe of the day, the vibe of the day was individuality.
Natalie told me she wanted the day to represent who they are. The care taken in every tiny detail was evident at every turn. The bouquet adorned with old broaches, hand-made by her grandmother. The floral patterned dress. The carefully decorated bird cages that were placed on top of tables. It was more than the details, though. Perhaps it was monologue recited from Independence Day or the music borrowed from WWE's The Undertaker, this day was, in every way, uniquely Natalie and Steve's.
They were joined by family and friends who celebrated this pair in all of their remarkable individuality. There was laughter and pie in faces and tears at memorials for loved ones lost. There was obscure music and speeches that left people in fits of tearful laughter. It was a story told of who two people are and who they are becoming. It was a story beginning as Natalie and Steve embark on the journey ahead. The journey of forever, the journey of doing life together, the journey winding roads that will surely be filled with adventure and a good amount of laughter along the way. This is what weddings are all about–two people, telling their story, claiming their story, declaring their unique story.
Steve and Natalie, congratulations on beginning your forever. . .