The sky was grey and gloomy when the four of us walked into the dark forest that has become one of our favorite spots to explore.  During the one hour we spent deep in the woods, the sun appeared for just a brief moment.  I was pumped to capture its rays pouring down over my little ones. . . .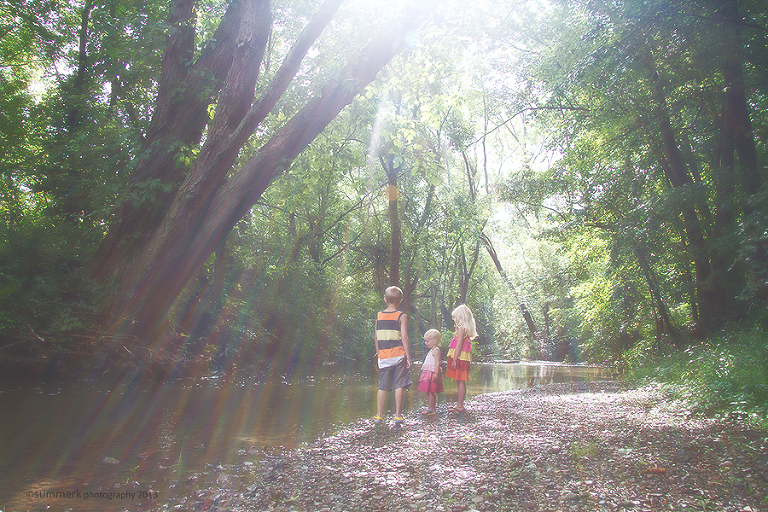 This months photo challenge over at
Rock the Shot
is "Sun Flare".  If you like seeing the art created by the sun as much as I do, hop over and check them out!