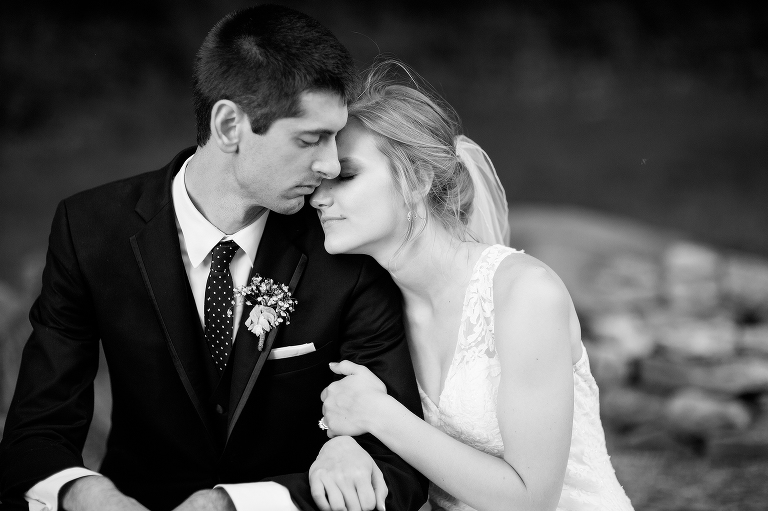 Noah and Maryssa. To know them is to love them. If you know them, you know it's true–to know them, is to love them.
Over the last several months, Chad and I had the opportunity to spend time with these two incredible people. During this time, we sat with them, we talked, we heard their stories, we listened to them, we told stories, we laughed, we learned about their love and we learned a little bit about who they are. Because of this, I would be lying if I said that we weren't extra excited to be with them and capture their Day One. You see, Noah and Maryssa are just the kind of people you want to know. They are the kind of people who give you hope. They are the kind of people who just make sense. . . together.
As we walked through their day, I saw it through a wide-angled lens–but not the kind on my camera. Throughout their day, I couldn't help but see two sets of parents who had worked so hard to raise these people with faith and values that had guided them so far. I couldn't look past the grandparents who had began a legacy long before these two people were even an idea. I couldn't help but notice that strong and committed friendships that had so obviously strengthened and grounded Noah and Maryssa as they navigated the early seasons of their lives. And the community. . oh the community. . . I saw, really saw, the beautiful community of faith, tradition and foundation that had, no doubt, provided such a safe place for this incredible couple.
You will see the love this couple has for each other as you scroll down this page. It is so evident in the way that Noah so gently reaches for Maryssa and in the way Maryssa's eyes literally shine with joy when she looks at him. Throughout their wedding day Chad and I commented over and over that we've never seen a happier, more content bride.Watching Noah and Maryssa together on that warm June day–the way they reached for each other, the way they held each other, the way the looked at each other– I couldn't help but imagine that there was a deep part in their souls that was exhaling a deep sigh of relief while saying, finally, I'm home.
These two people? They are incredible on their own, but together. . . they just make sense.
Noah and Maryssa, we could not be happier for you. We could not be more excited about the love that you share. More than anything, Noah and Maryssa, we are so incredibly grateful to know you. Congratulations on beginning your life together. . .