Sometime, in the months after my Mom died, (because my life is divided into two segments–before my Mom died and after.) Chad and I had a lengthy conversation about gift-giving and our children. The conversation happened in the weeks leading up to Christmas. We had two kids at the time. One had just turned 5, the other 3.
It had been a year of adjusting. A year of growing. A year of questioning. A year of perspective.
Yes. More than anything, perspective.
Chad and I talked about Christmas. Gifts. The point of gifts. And the memories we wanted to create with our family. After some discussion, we came to the same conclusion: we wanted to give our kids experiences.
We wanted to create lasting memories.
In the year after losing my Mom we understood how precious time was. We understood that we couldn't 'bank' it for later. It couldn't be wrapped and topped with a bow. In those months after losing my Mom, we made a conscious decision to value experiences over breakable toys that are tossed aside too quickly.
(To be completely honest, though, Chad and I have very little resistance against cute stuffed animals. Our kids own far too many. But that's for another day.)
Experiences. They range from big to small. From near to far.
A basketball game in the driveway.
A soccer game in the front yard.
Wading in a creek searching for tiny creatures.
Creating an art gallery on the kitchen wall.
Ice cream for dinner. (GASP, I know.)
Some experiences cost us nothing at all–except the thing we value most–time. Others we save for, we wait for just the right time.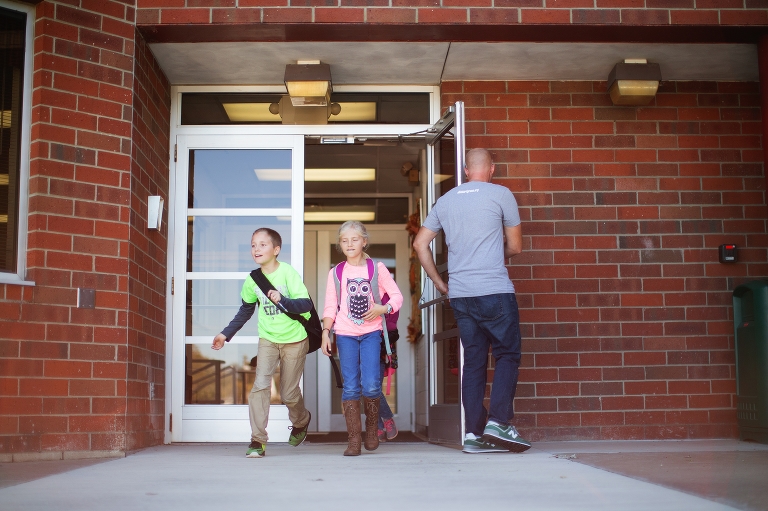 The first time Chad and I traveled to New York City, we knew we would one day want to take the kids. Little humans, with tiny legs, though? Well, we knew we had to wait until the time was right. In other words, we had to wait until Meadow could walk at least some of the time.
When the time came, Chad and I plotted and planned and held in our little secret for months. We whispered behind their backs. We made references to NYC and wondered aloud if we would ever get to go as a family. We let the anticipation build in our hearts and selfishly kept it to ourselves until the day when we would board a plane with our three toe-heads in tow.
We arrived at school two hours before the final bell and picked them up with a quick acknowledgement, don't worry, nobody passed away.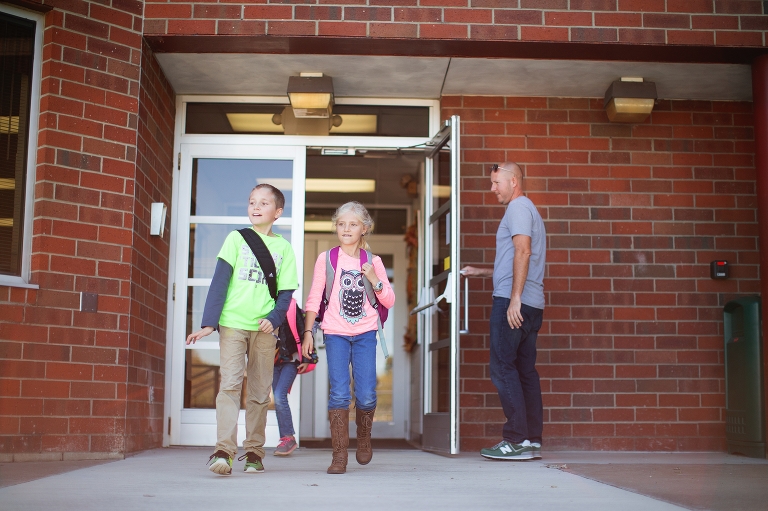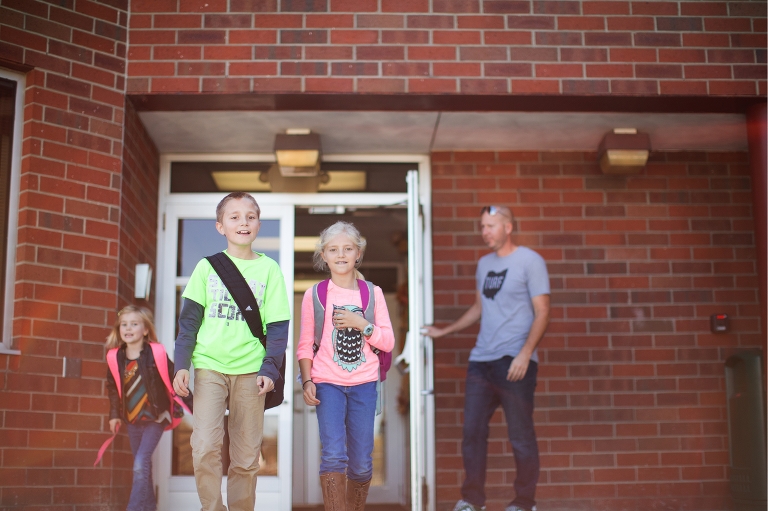 With that out of the way, they climbed into the car and I told them we had a surprise. Chad and I had already taken bets–how long will it take until they guess? Once we get to the airport? Halfway to the airport? Nope, the first words out of Meadow's mouth–Are we going to New York City???
Party pooper.
Once we got to the airport there was another surprise waiting.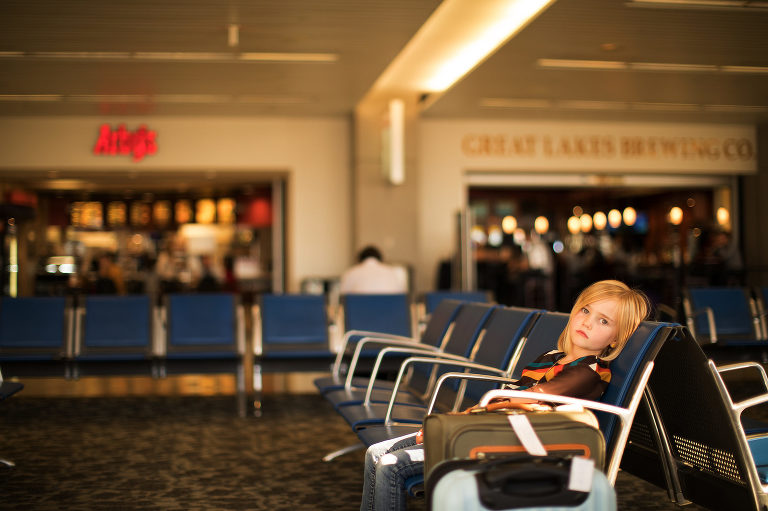 A four hour delay. (That's an experience, too, right?)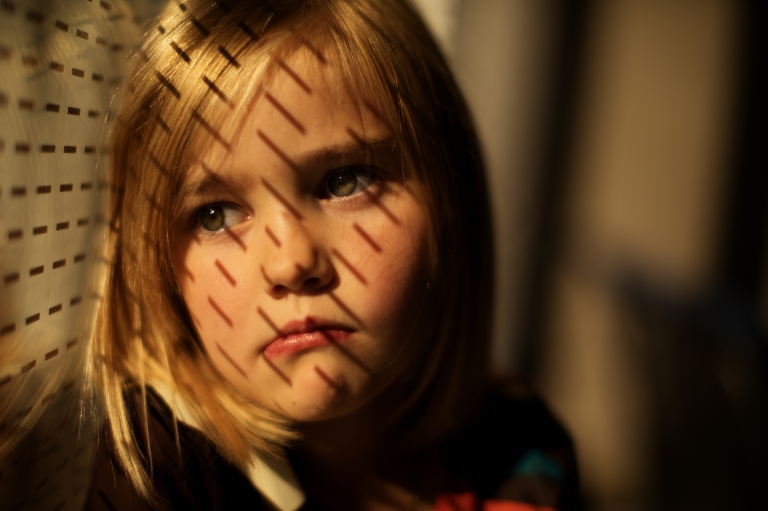 Chad and I did our best to remain patient and temper our lectures to little ones who, most certainly, wanted to complain. After much waiting and anticipation we arrived in the place we'd been telling them about for several years.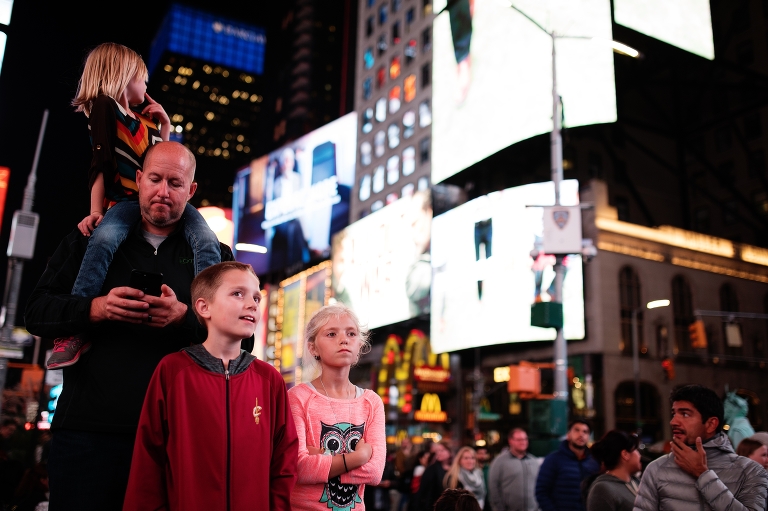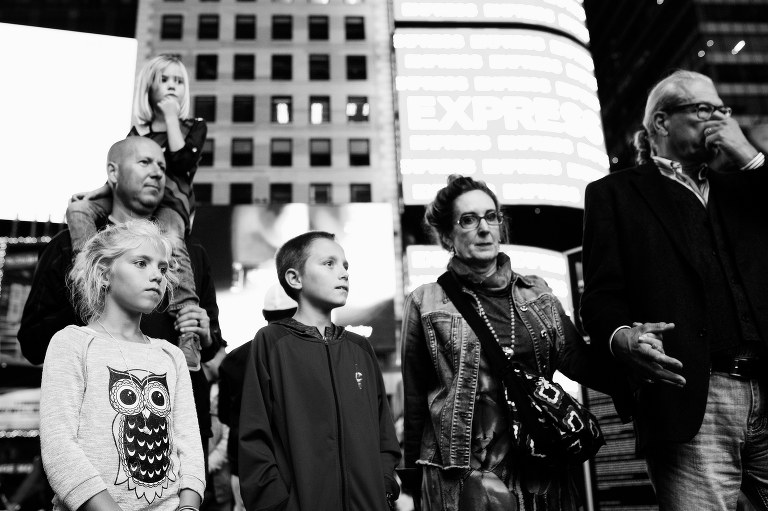 We didn't waste a moment. We dumped our bags in our hotel room and walked them right into the middle of the night life at Times Square. For a moment, we stood and let them take it in. The sights, the sounds, the chaos, the world so very different than our own.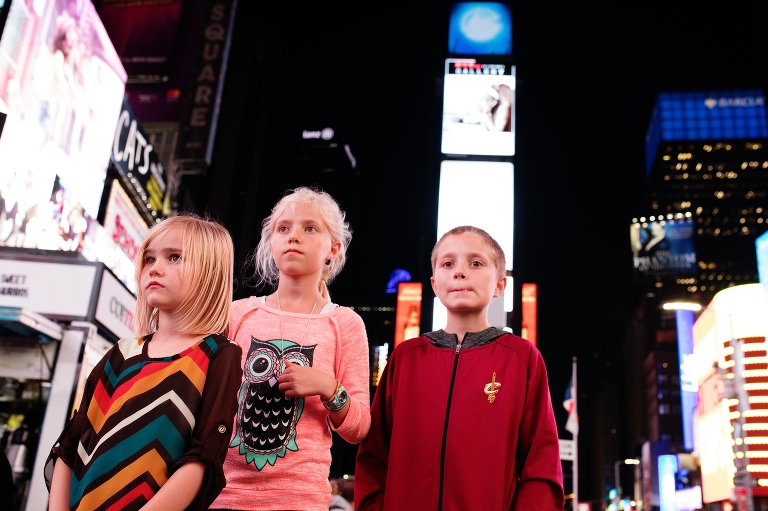 As Chad and I planned for our trip, we made sure to keep our expectations in check. They may not love it like we do. And let's face it–traveling with kids is never easy.
We did it anyway, because, well, the experience.
We hit the ground running the next morning, as we always do. We had three and a half days and we were going to suck all the marrow out of this experience.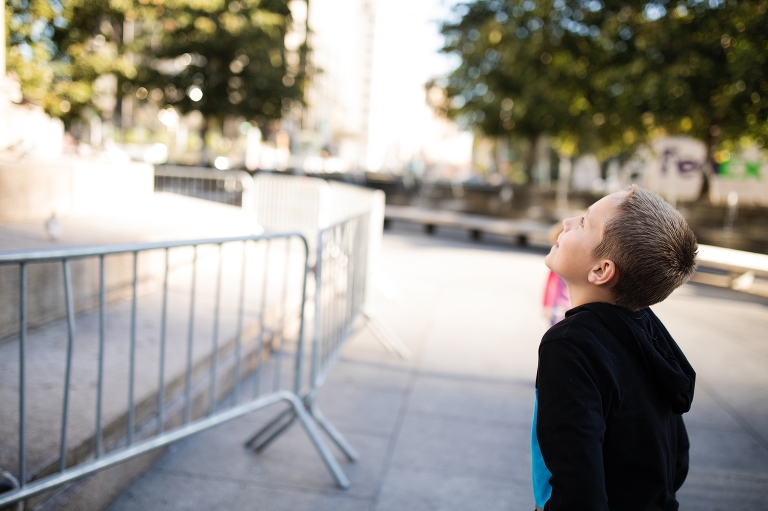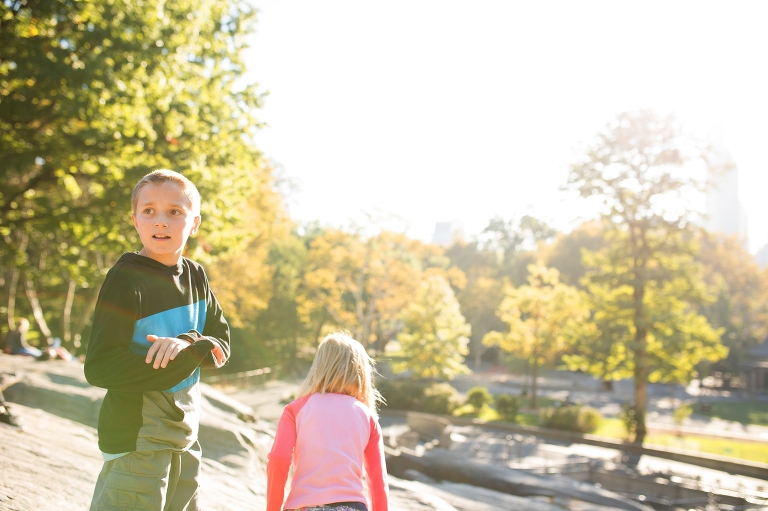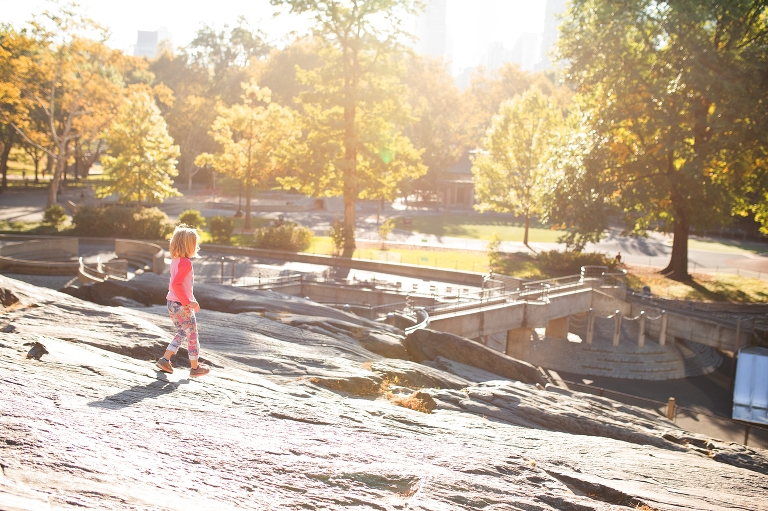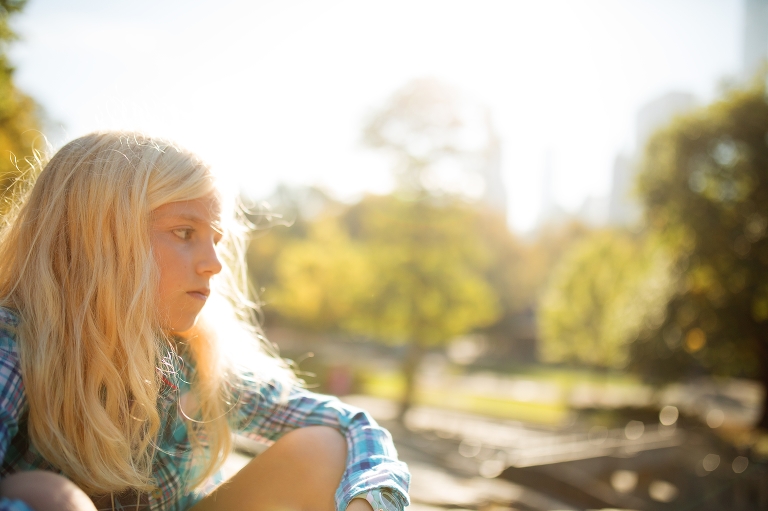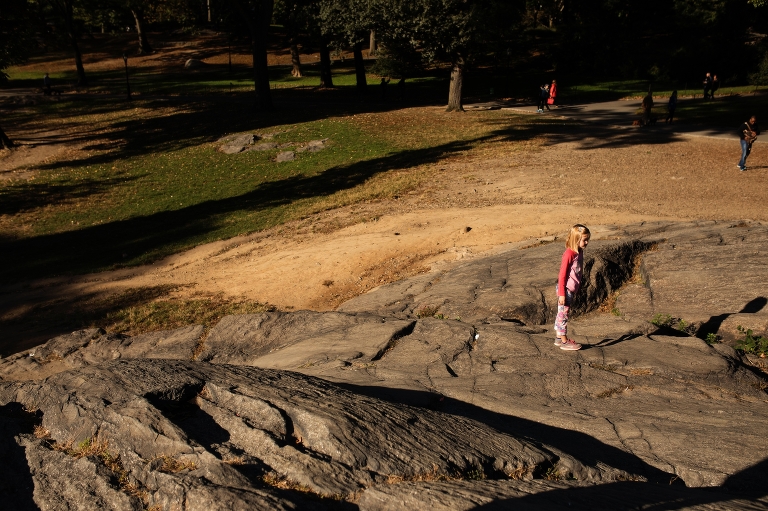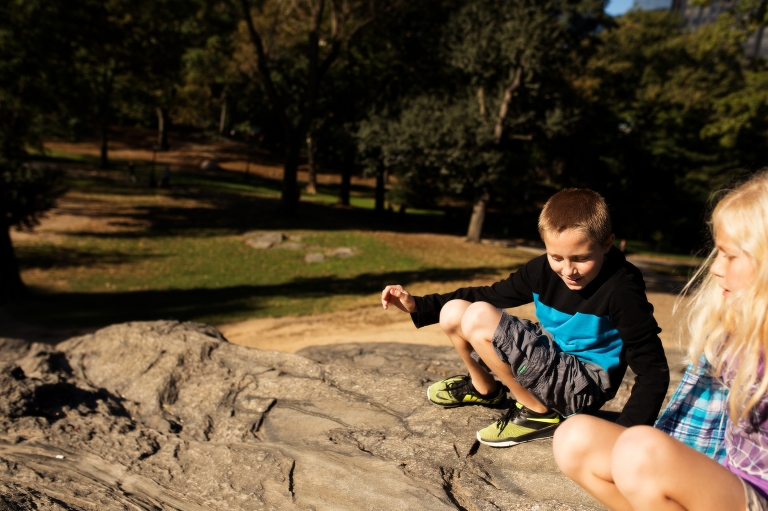 Central Park was a good place to start. We took them down the busy streets of Manhattan where they heard the beeping horns and the echos of voices everywhere, and entered the park where the chaos of the city seemed to disappear. The weather god's were in our favor, showering us with summer temperatures at the end of October. Chad and I simply stood back and watched as they explored the new world we just put them in.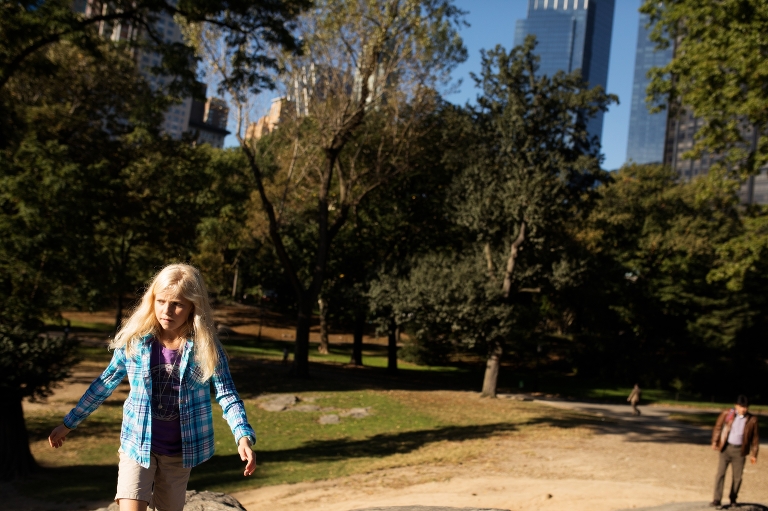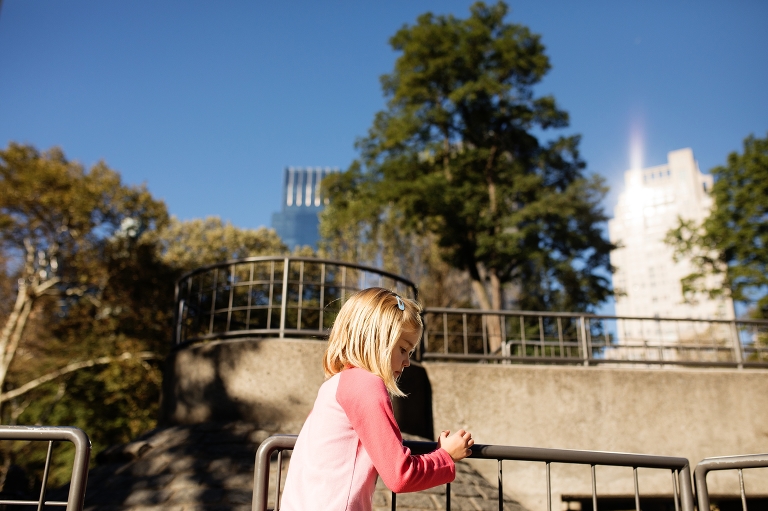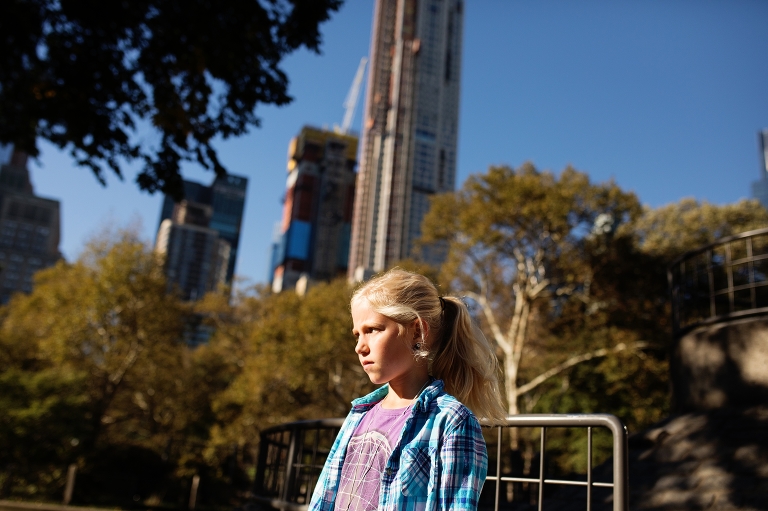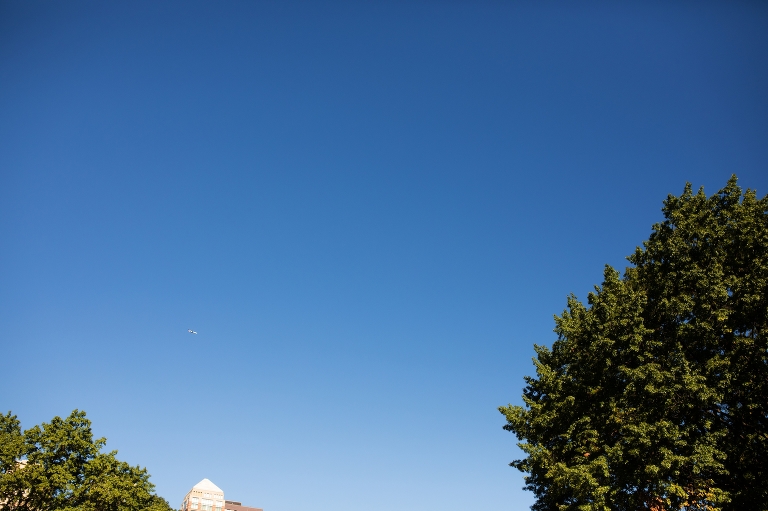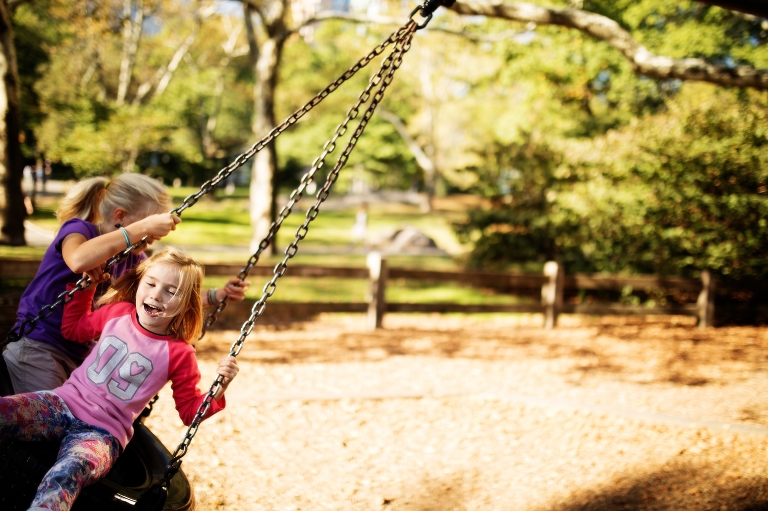 Somehow, playground equipment is more fun when it is towered on every side by tall buildings.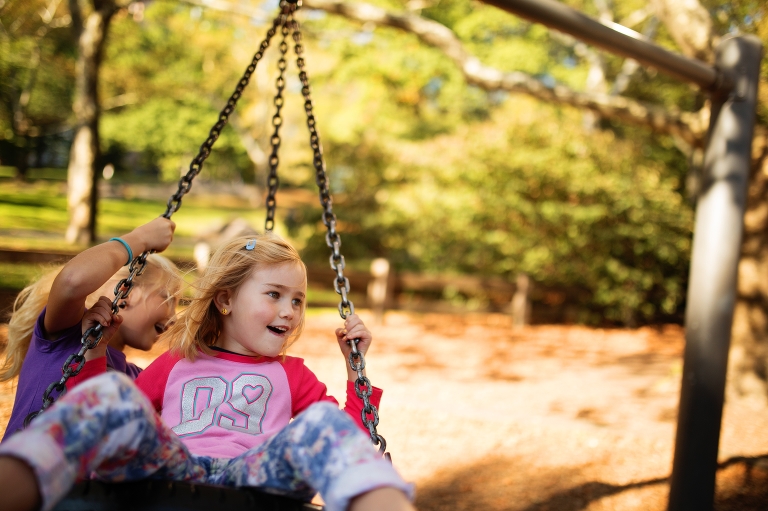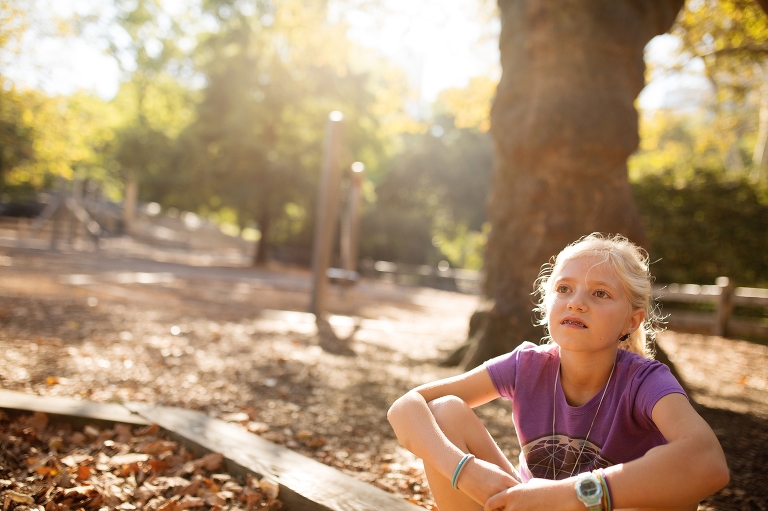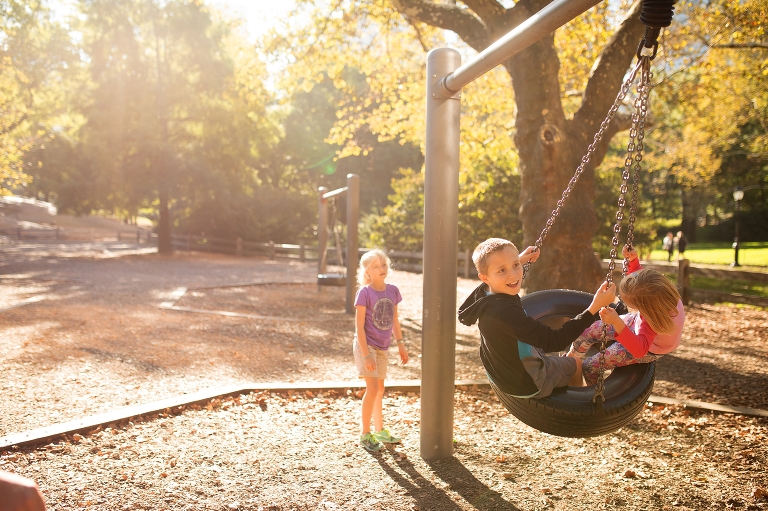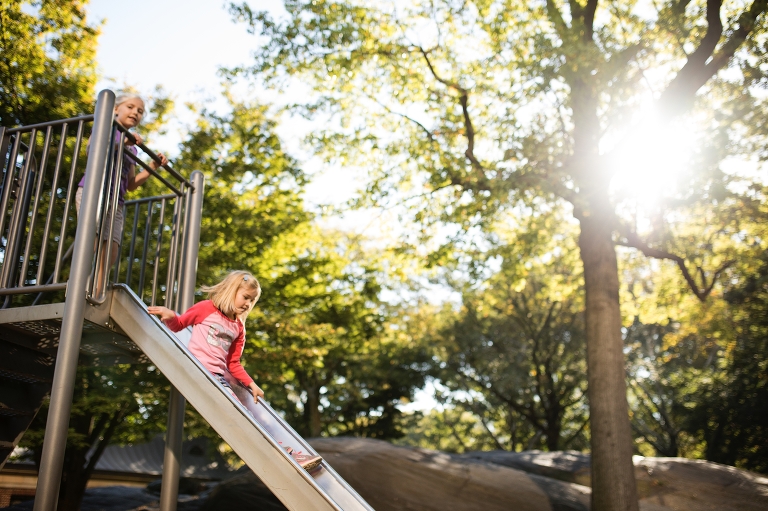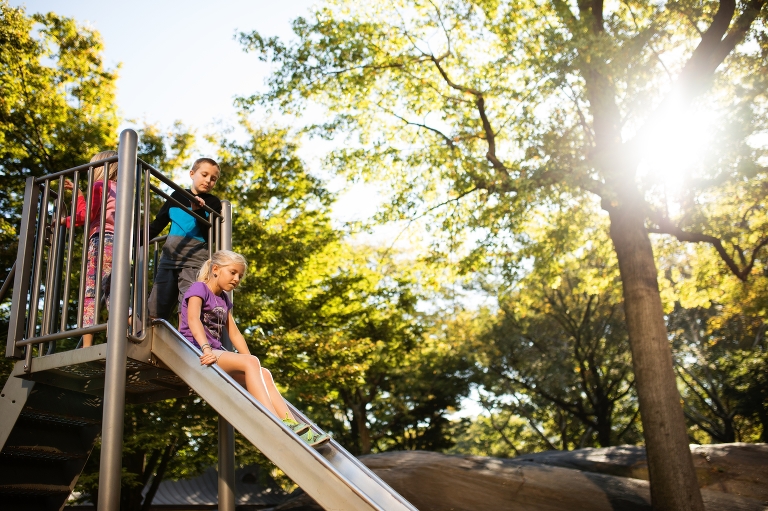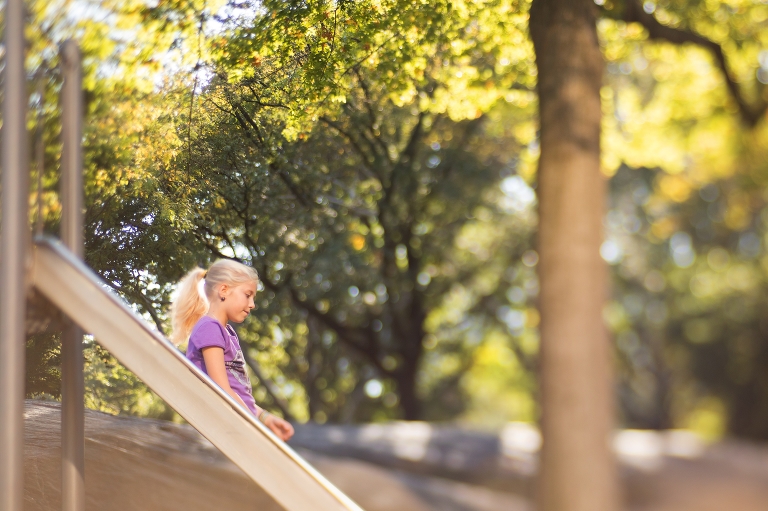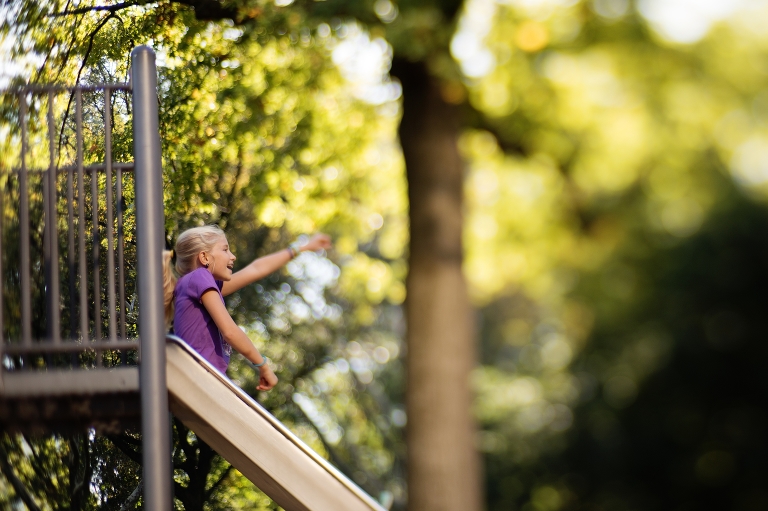 We made our way around Central Park. We bantered back and forth, but mostly we took in all in. The people, the sights, the views, the sounds.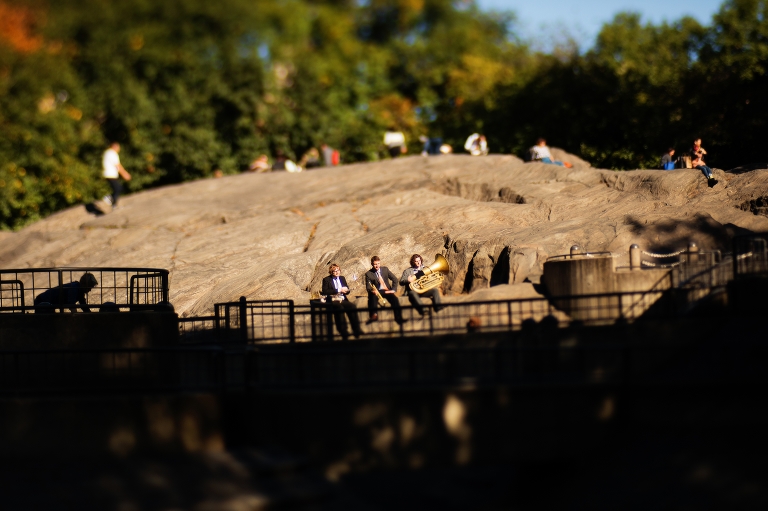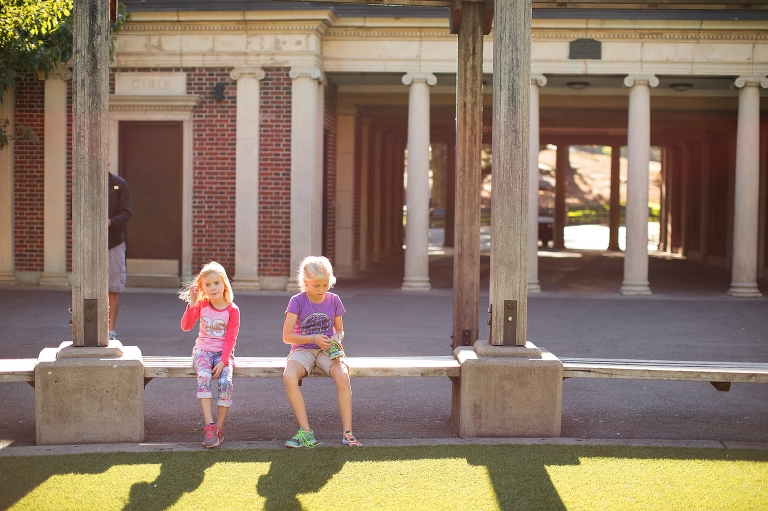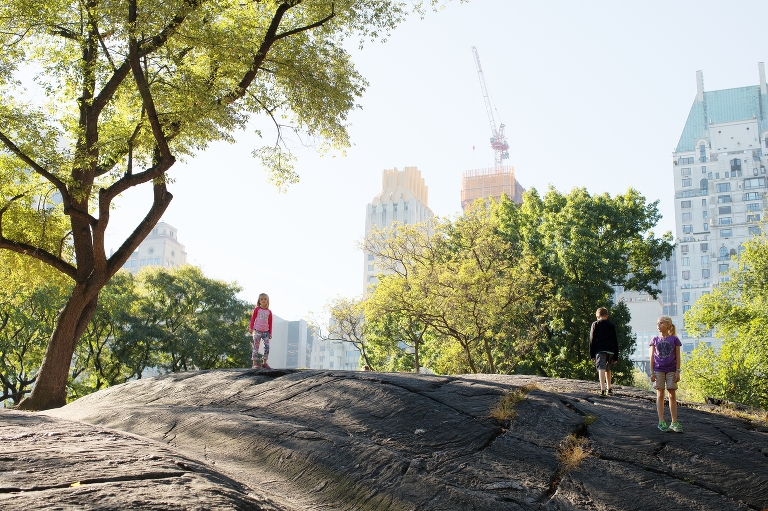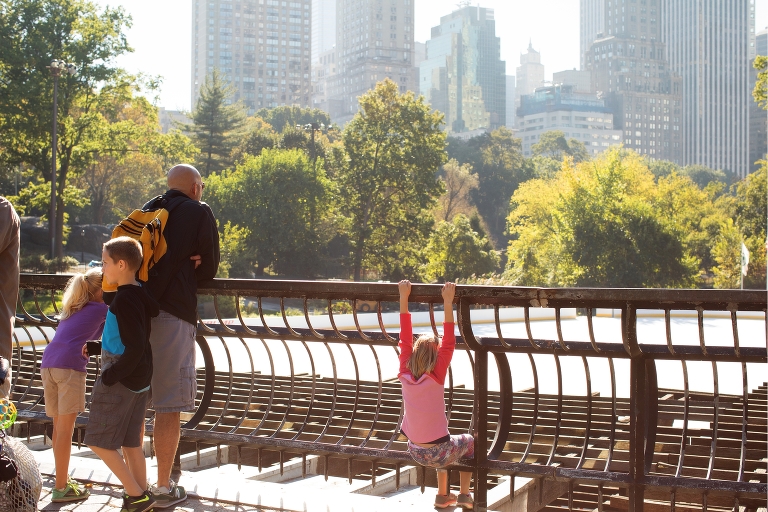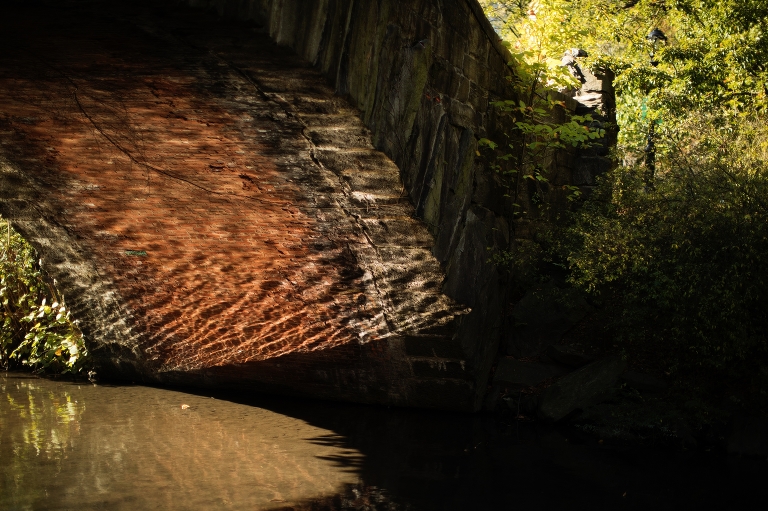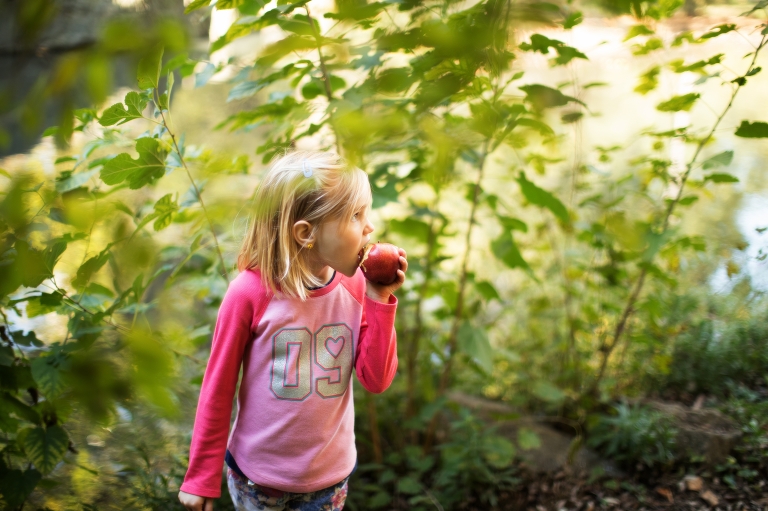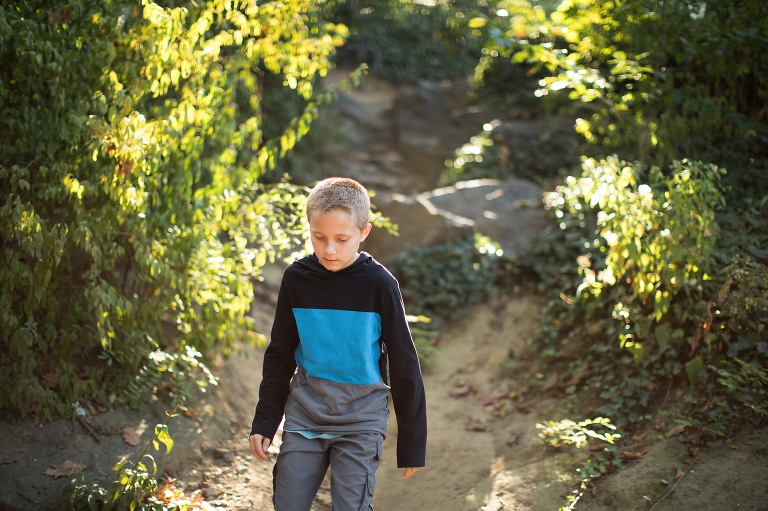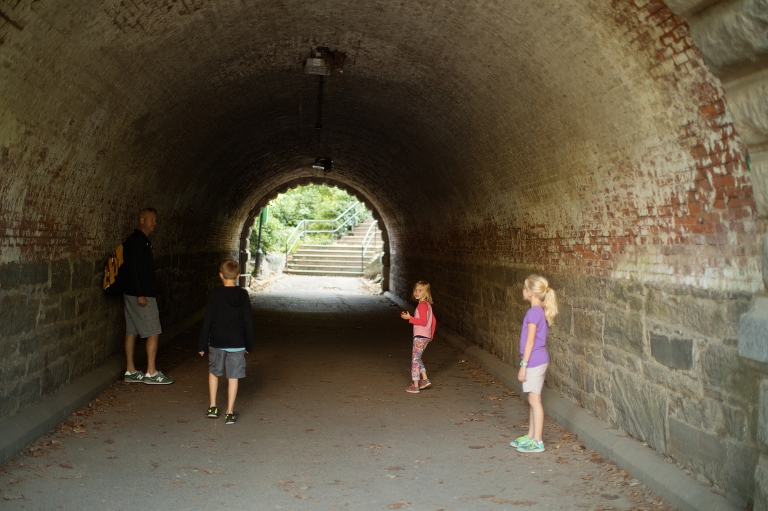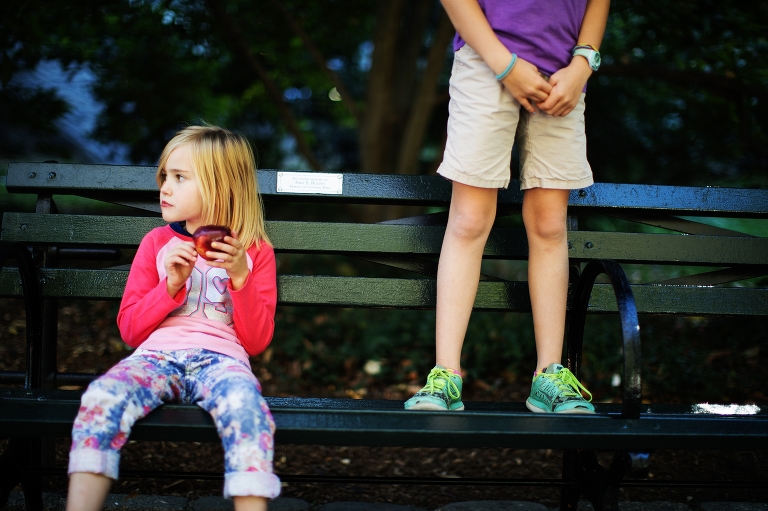 Chad and I, planners we are, had no real plans for our days in NYC. Our let's play it by ear mentality, was simple code for, I can't even think about it until we get there.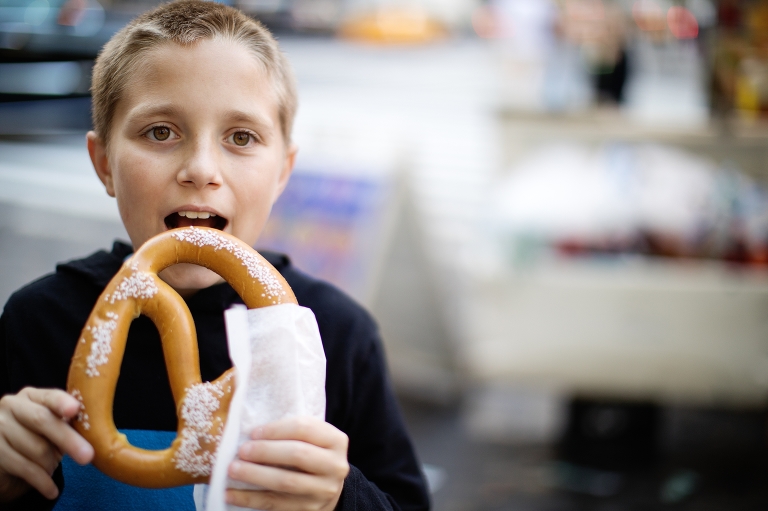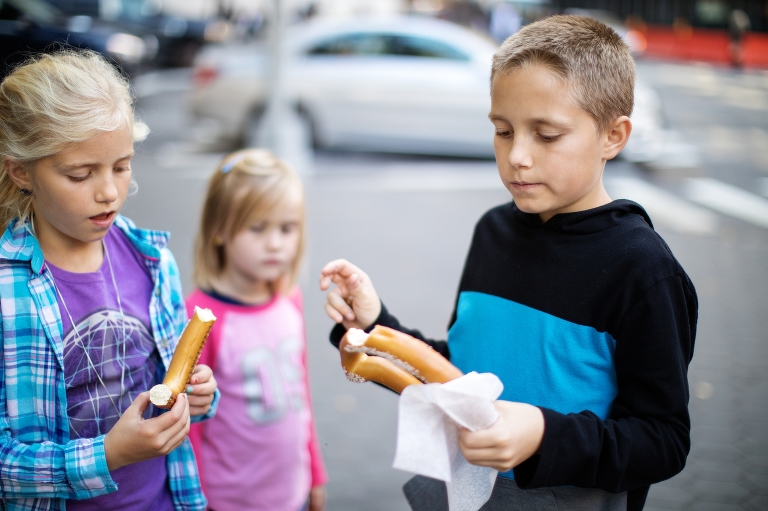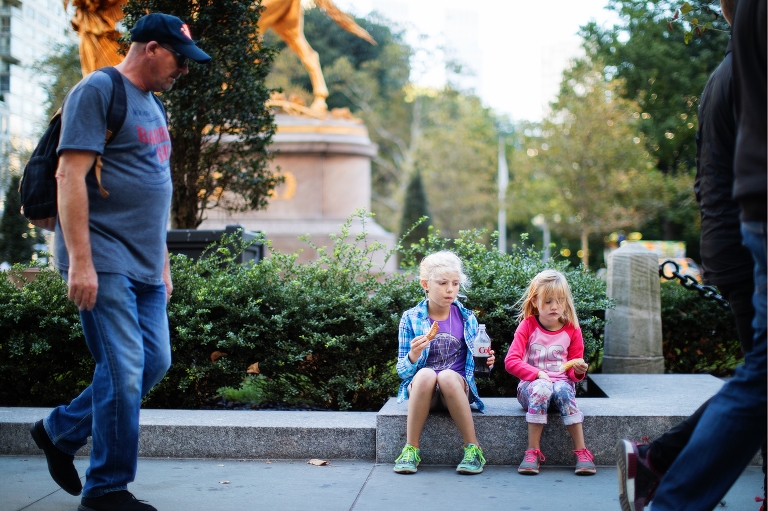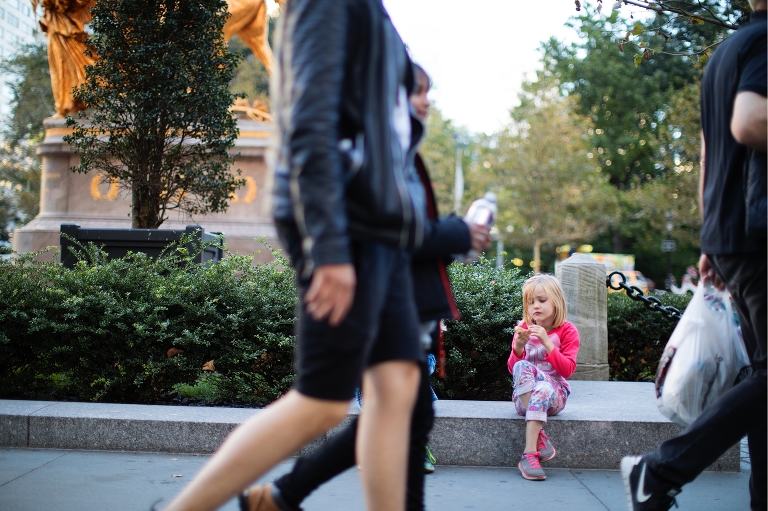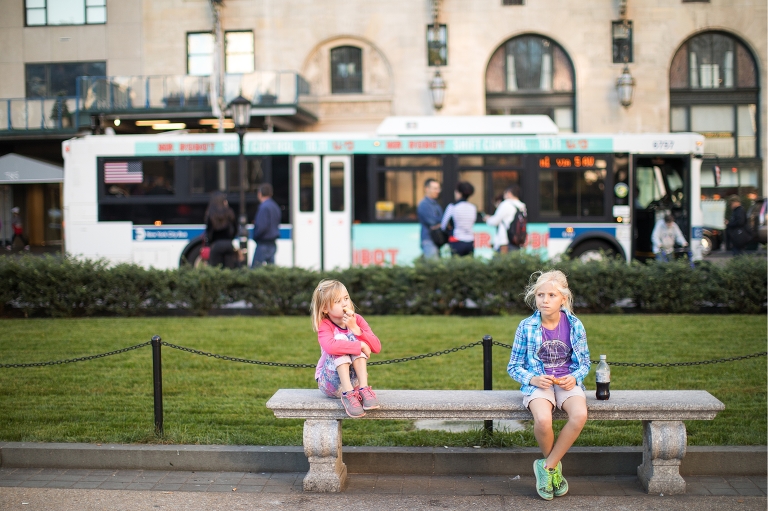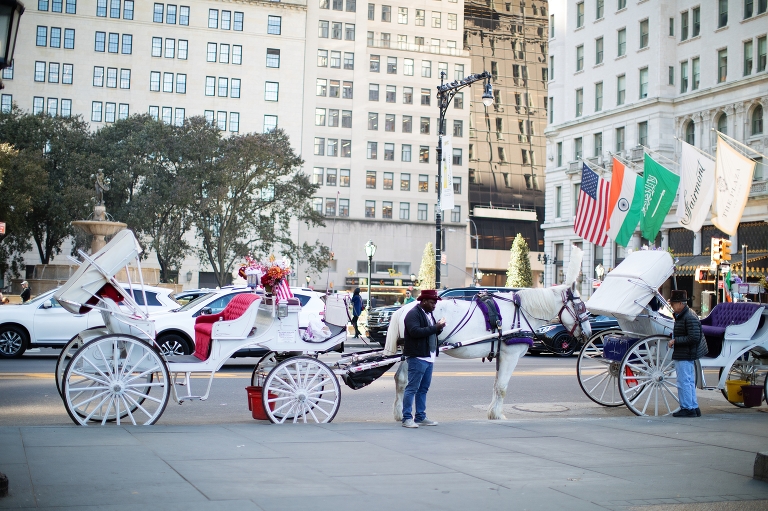 The truth is, Chad and I feel that very little planning needs to be done in NYC. NYC is, in and of itself, an adventure.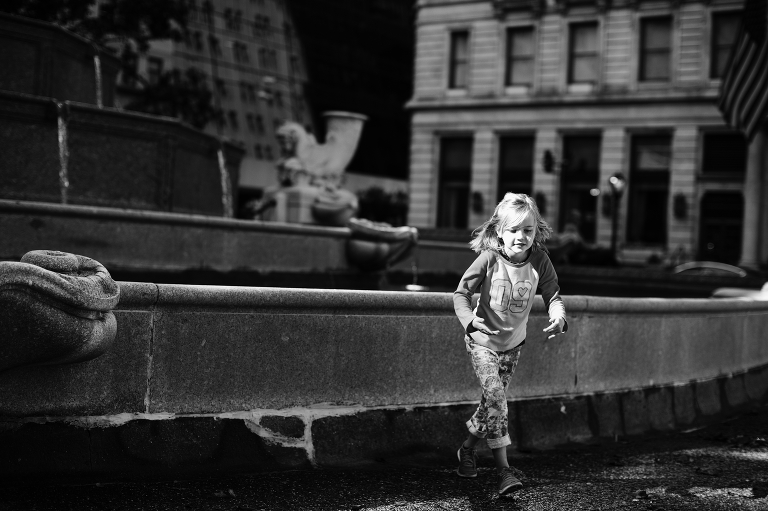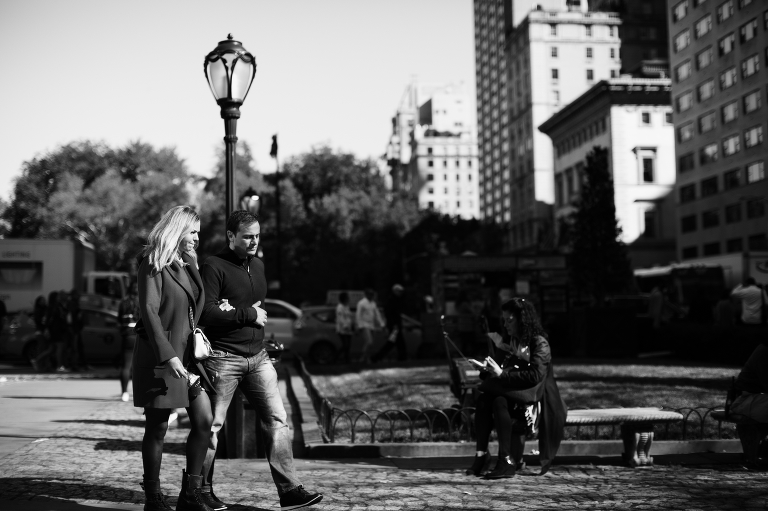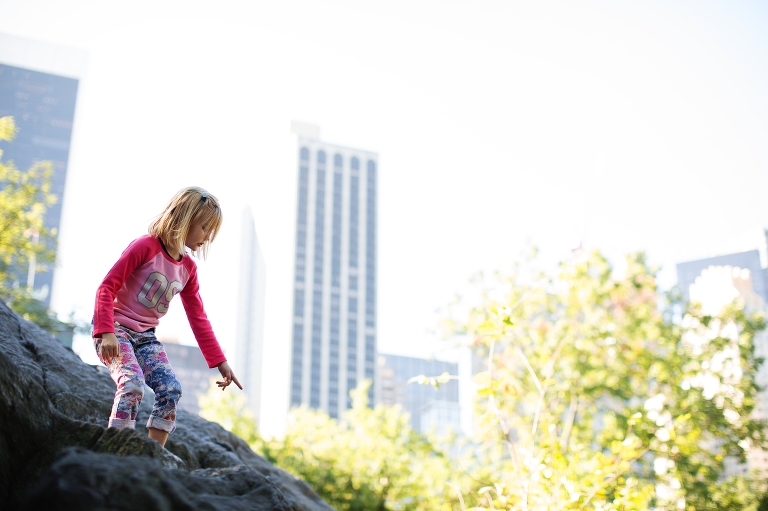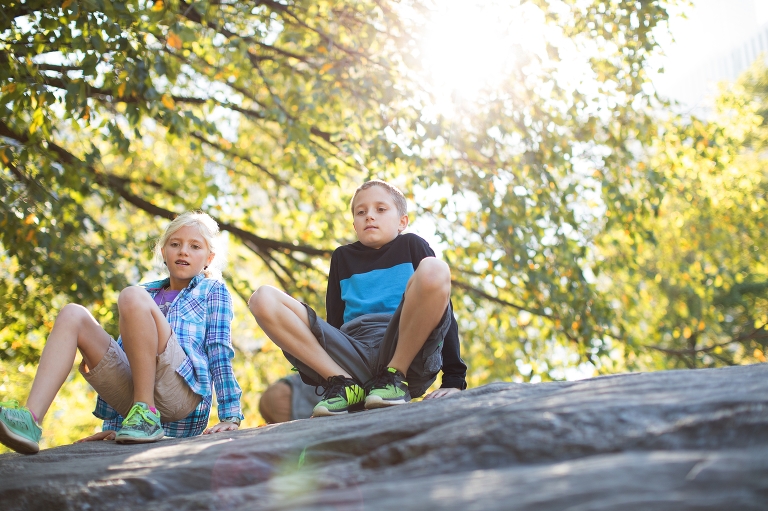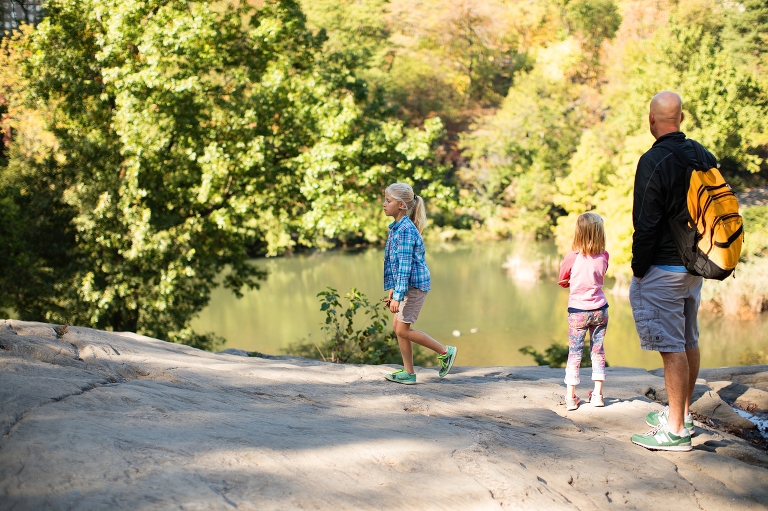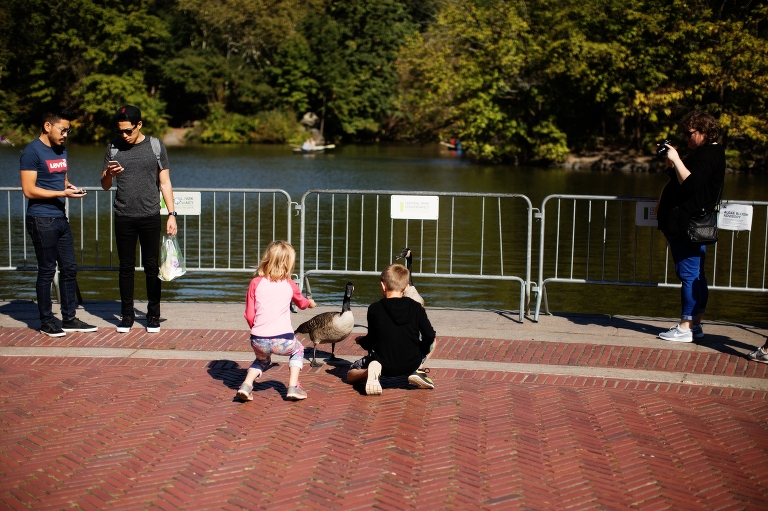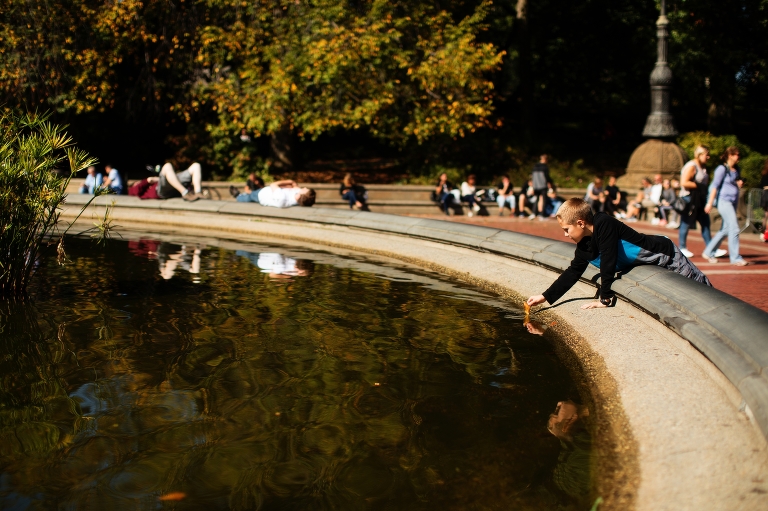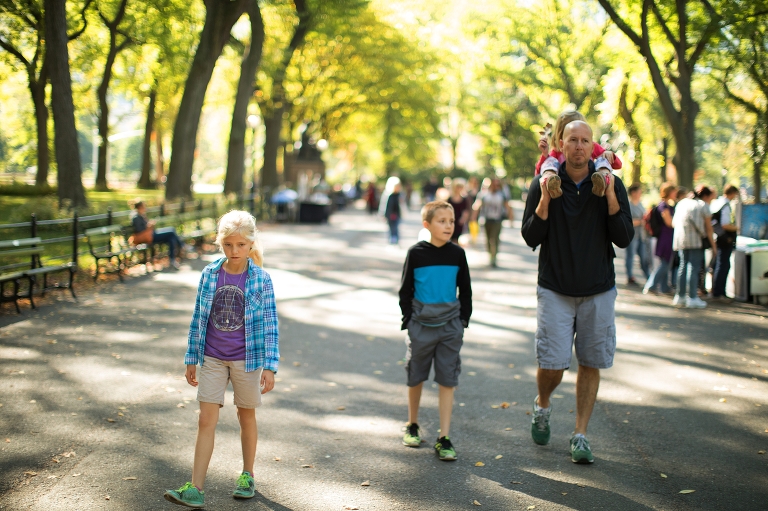 When they saw people gliding through the water on canoes, they batted their eyelashes and requested a ride. Chad, kid at heart that he is, obliged. . .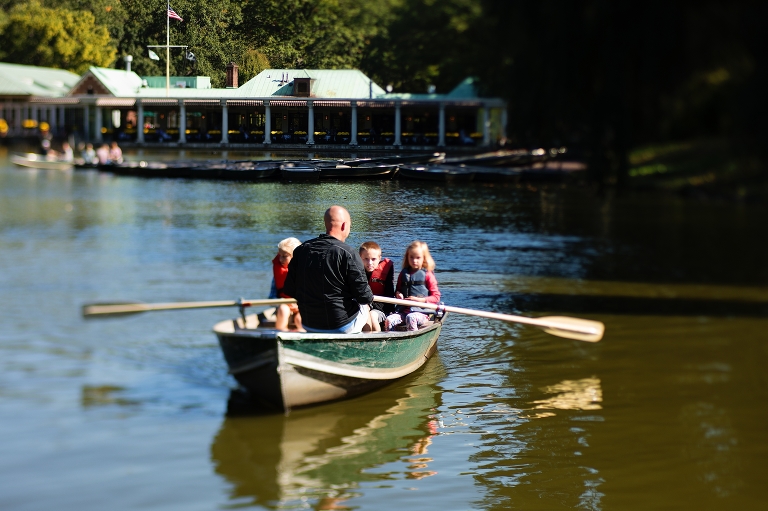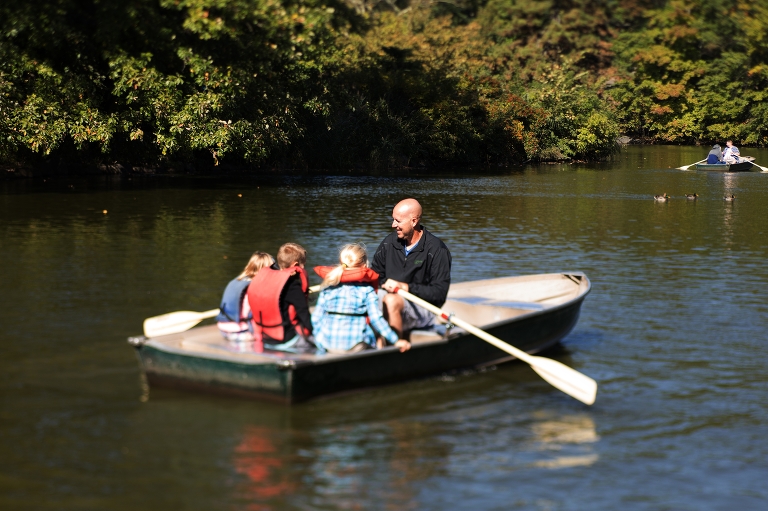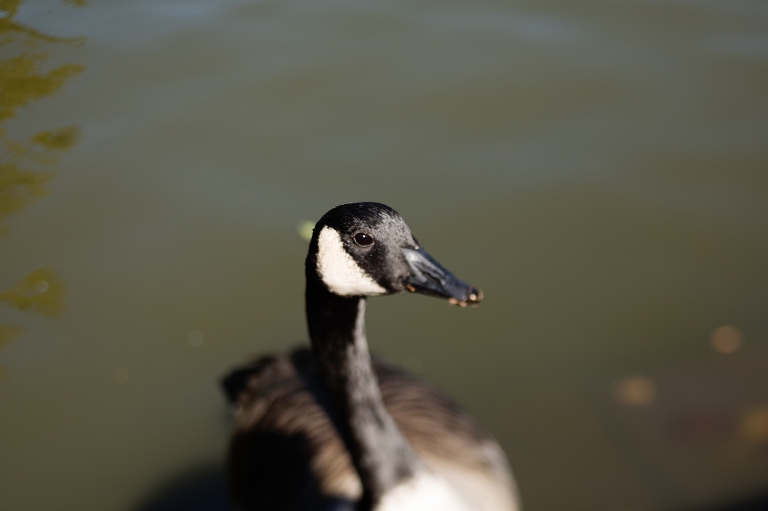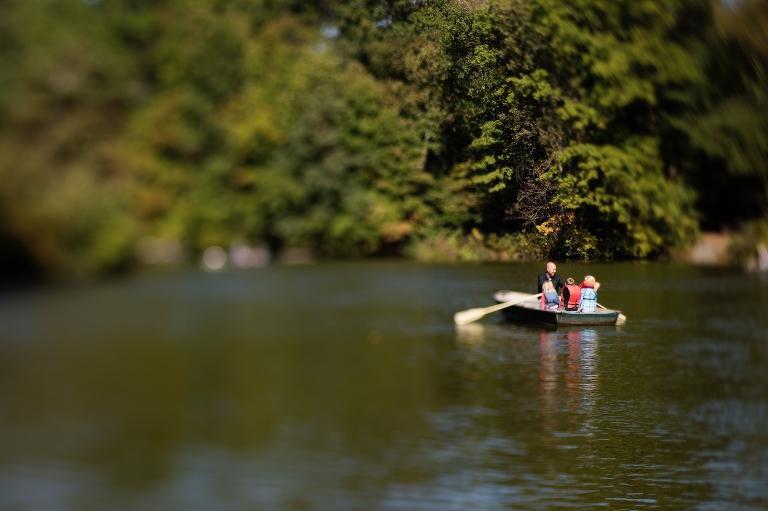 Since the canoe ride was for FOUR PEOPLE NO EXCEPTIONS, I was gifted with an hour to wander around Central Park. Solo.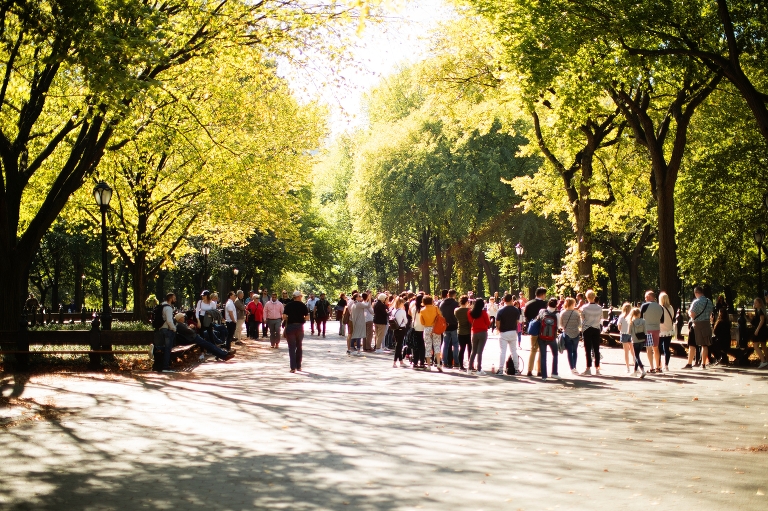 I walked from place to place before planting myself in a corner where I would sit and take in all the scenes around me. People wandering from Point A to Point B. Next to me a photographer fought with her camera, trying to capture a portrait of a groom. Artists worked all around. A man strummed Black Bird while a group of young artists seemed to be creating a video of sorts just down from where I was sitting.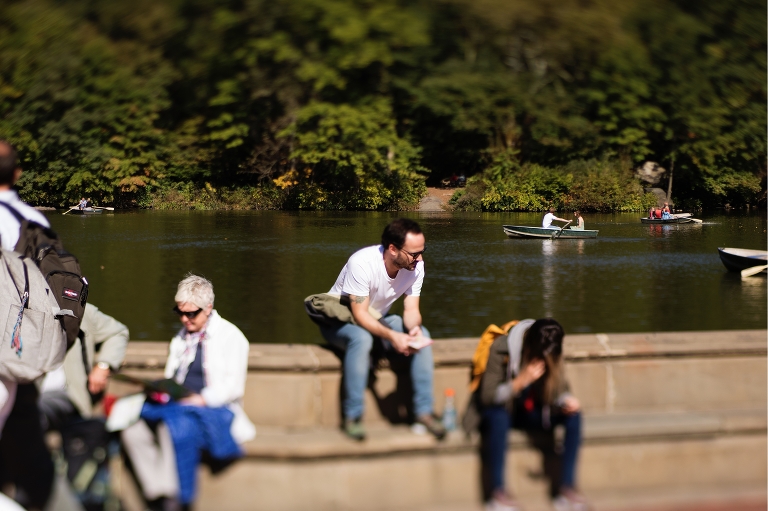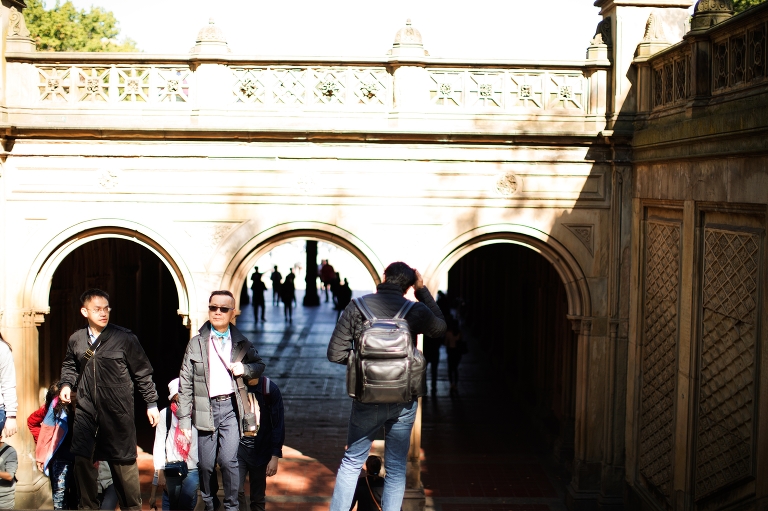 I sat, taking in the scenes all around me. I sat, completely unknown by anyone. Unseen. A fly on a wall in an ever changing world of people.
The life.
The energy.
It's everywhere.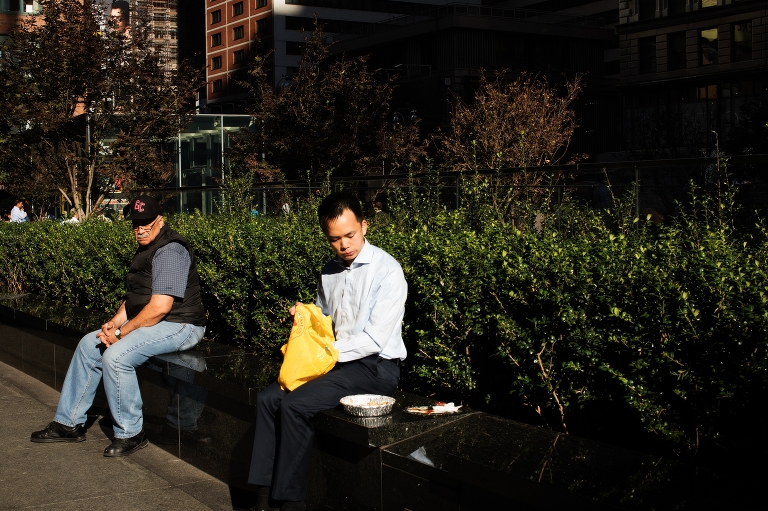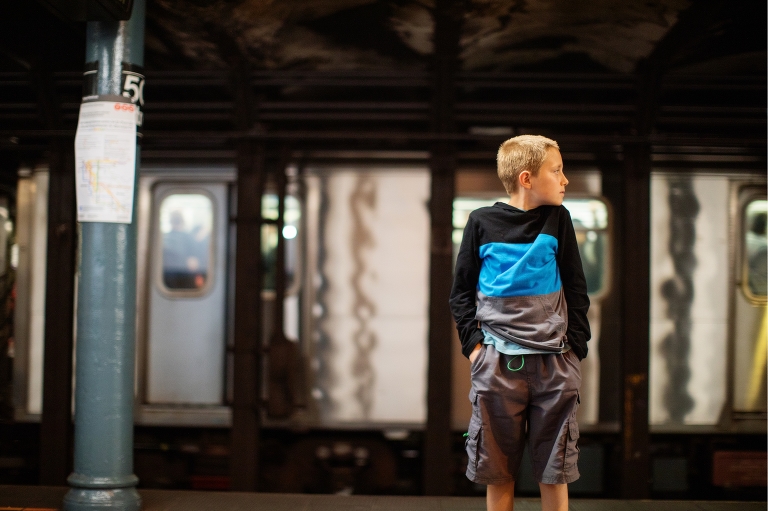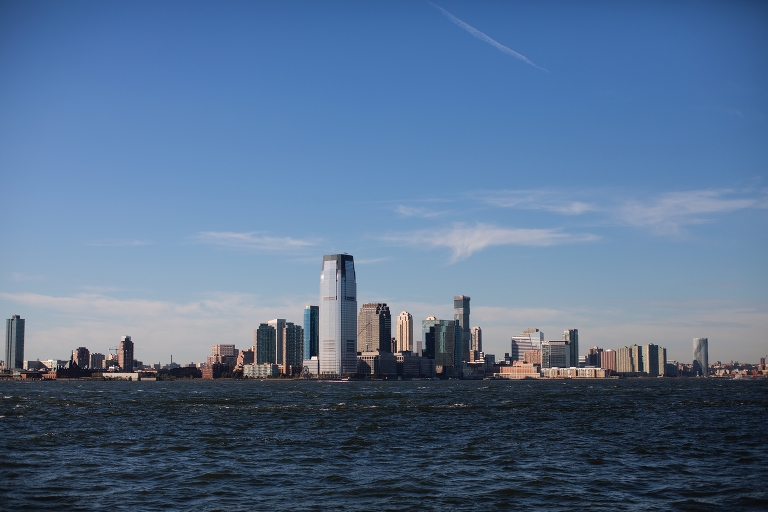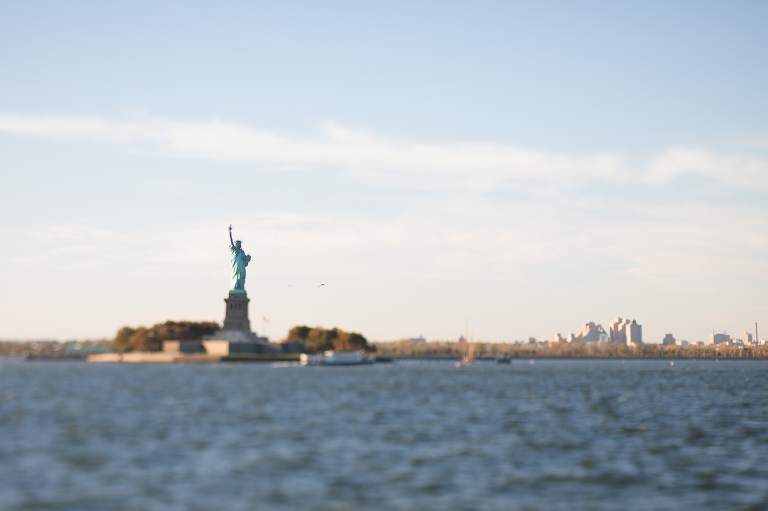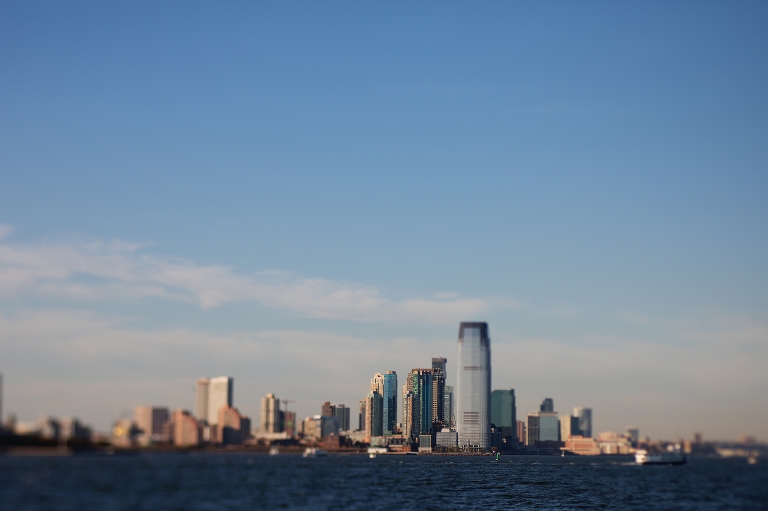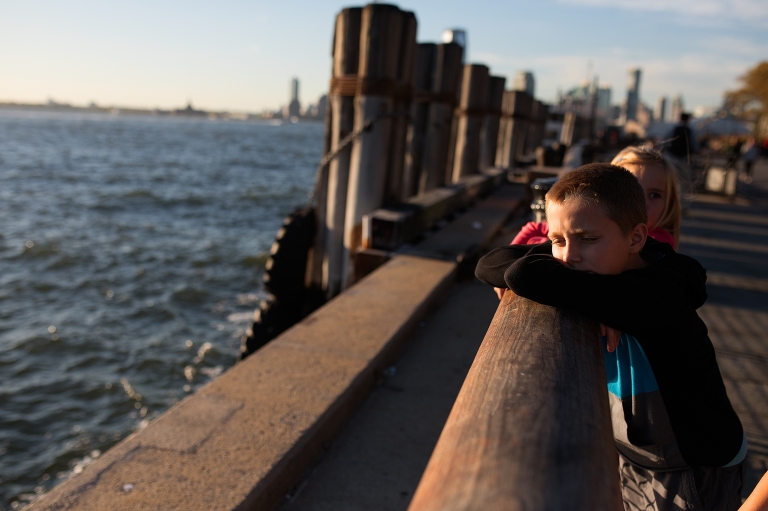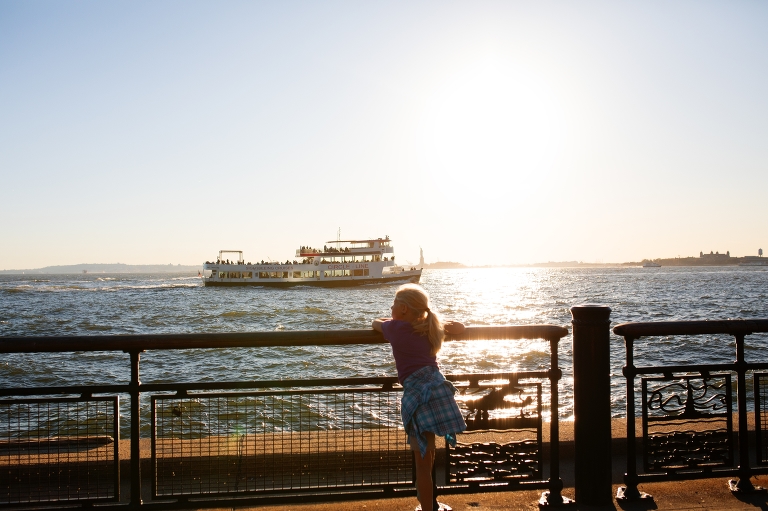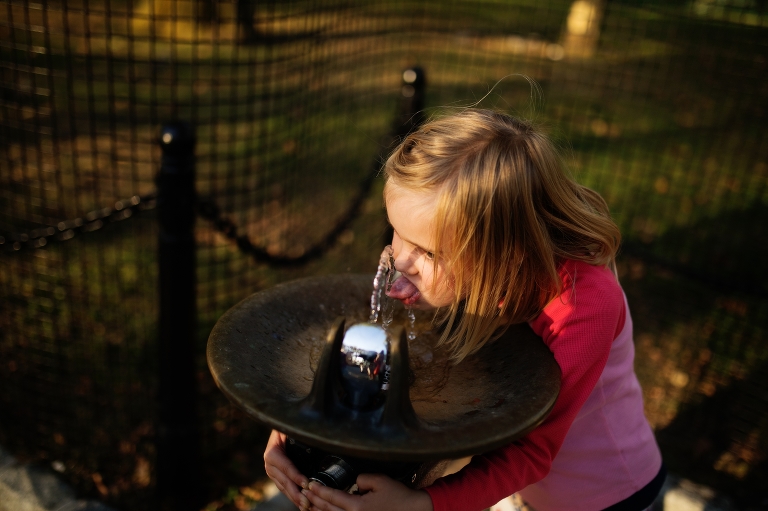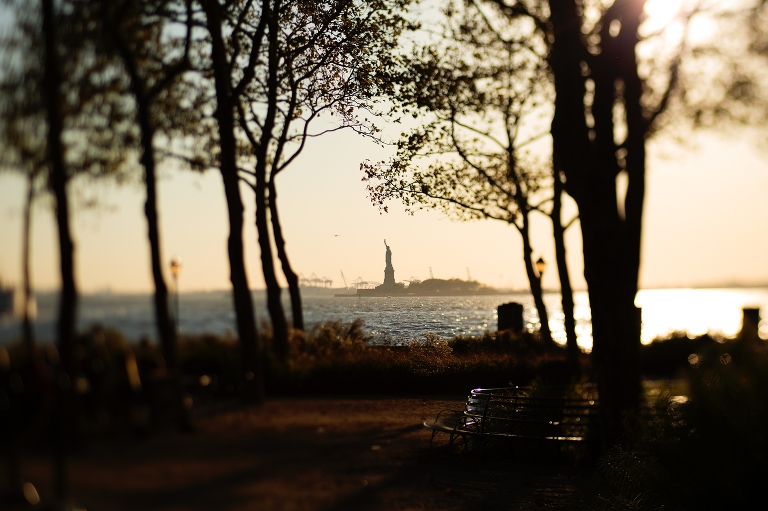 There is nothing easy about traveling with little humans. Different personalities. Different energy levels. Different likes and tolerance levels. Often, at least one member of our crew was unhappy for one reason or another. Maybe the fact that we made them walk endless hours? And in those times, I would remind myself, I'll be so happy we did this. . . later.
Oh but there were moments. Moments when everyone was happy. When NYC seemed like the most wonderful place on the planet. When it was the dream we'd hope it would be.
Like when they tried their first snow cone. Ever.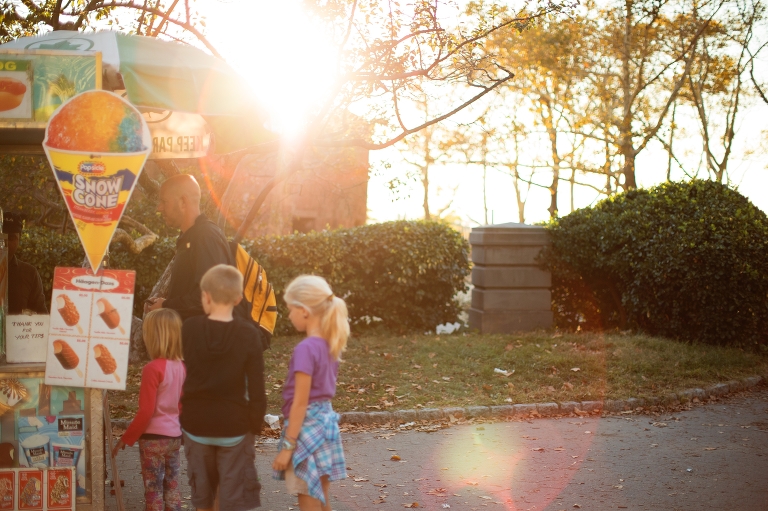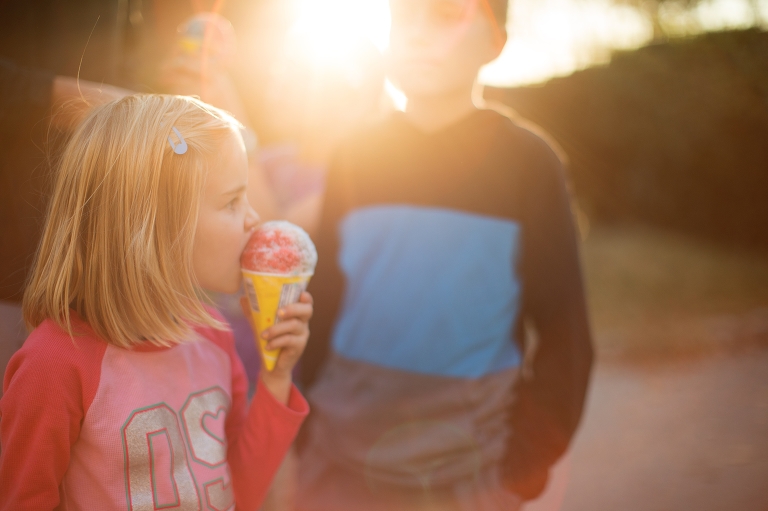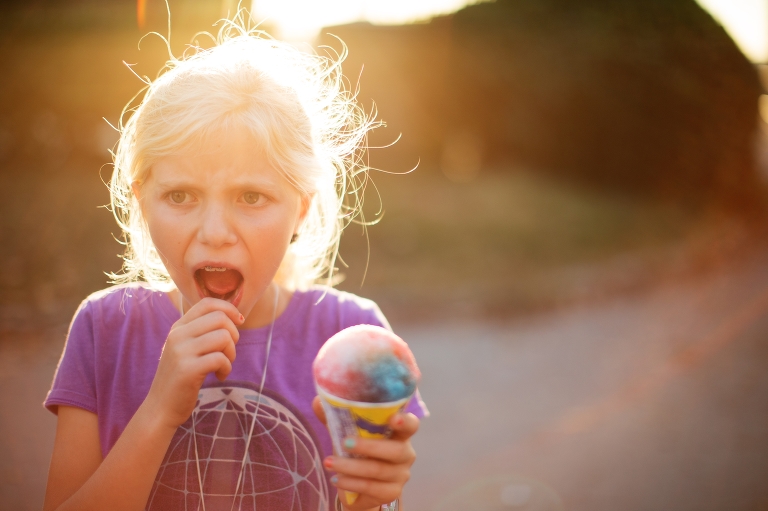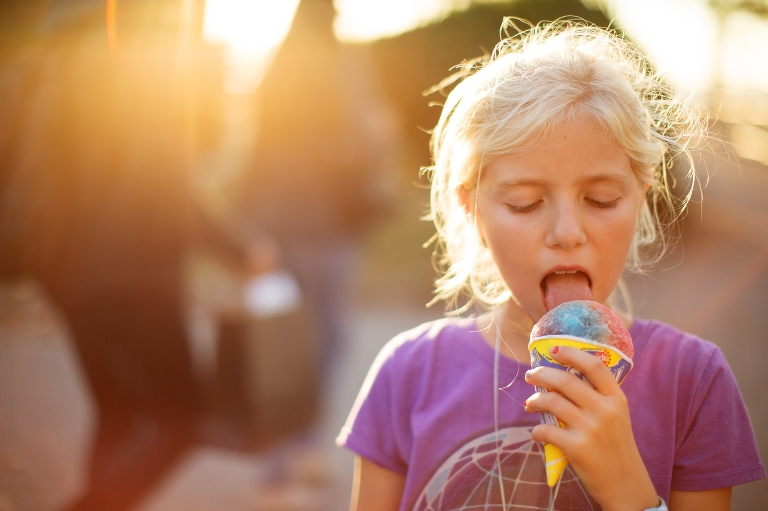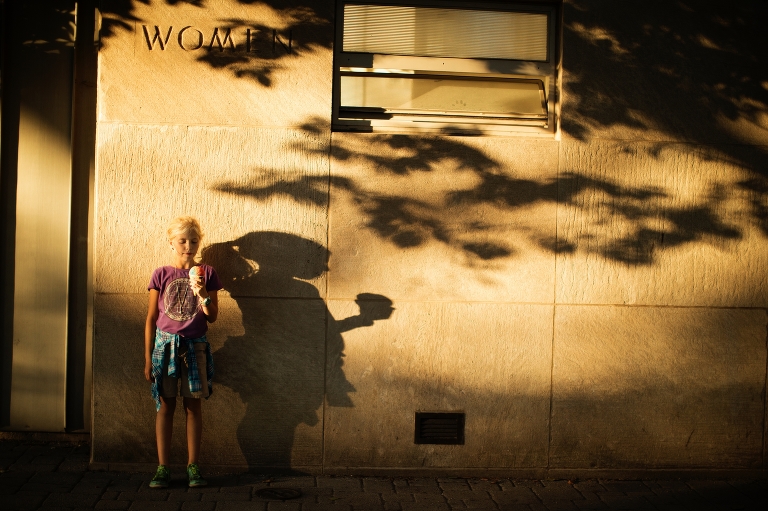 Or when they made friends with squirrels. . .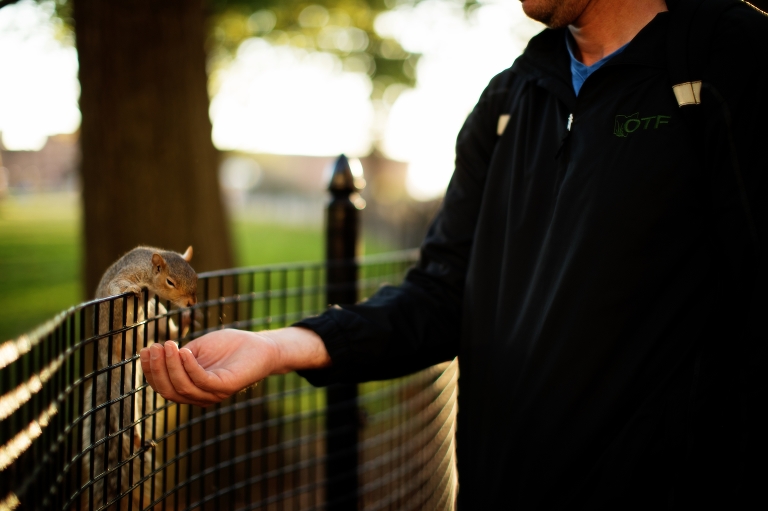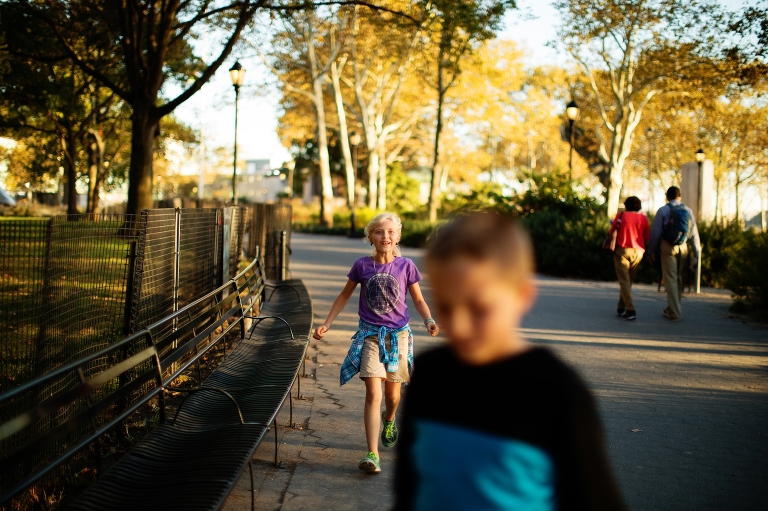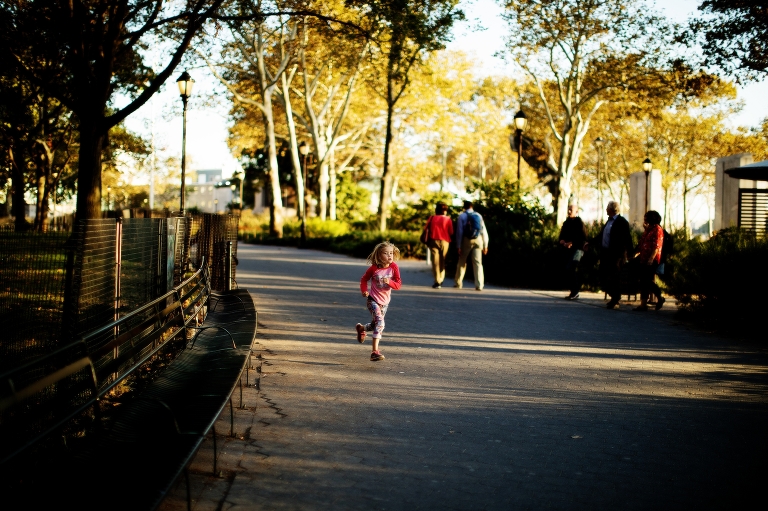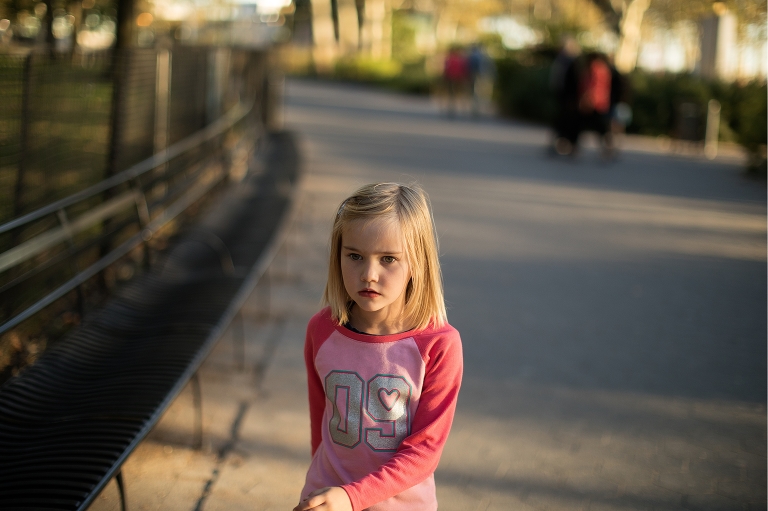 Or when we paused to remember that the greatness of this city cannot be broken. . .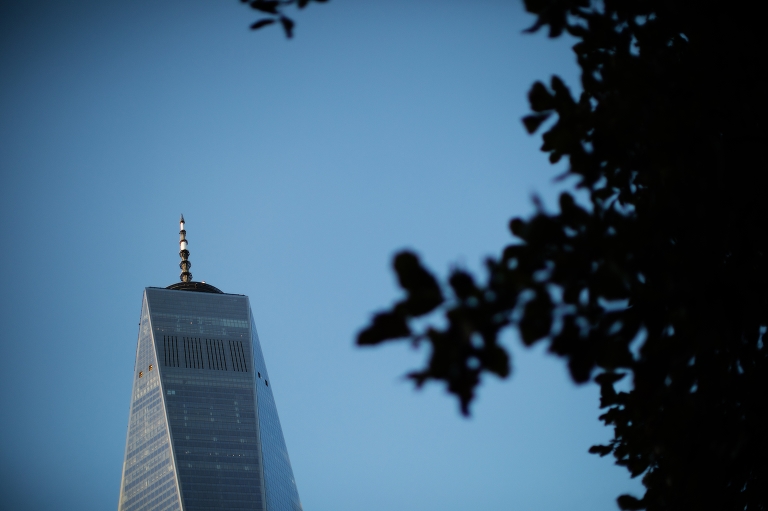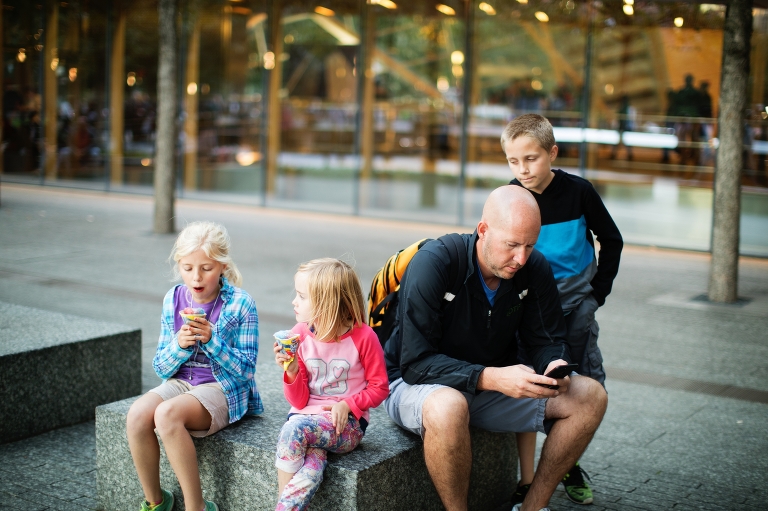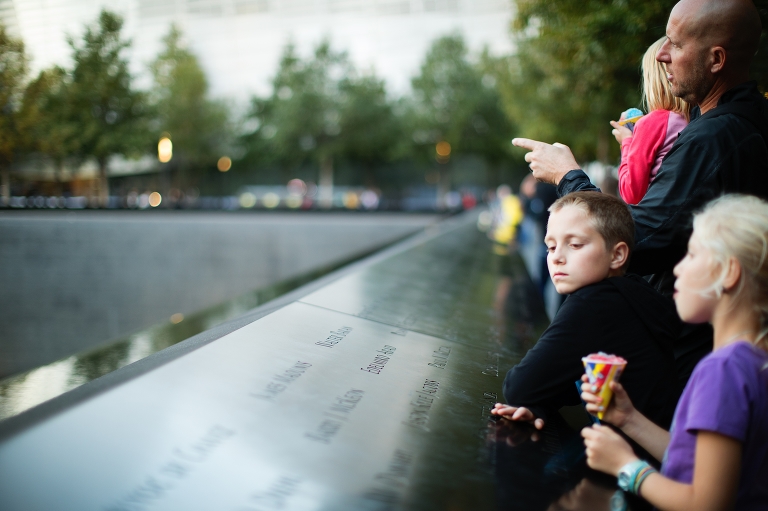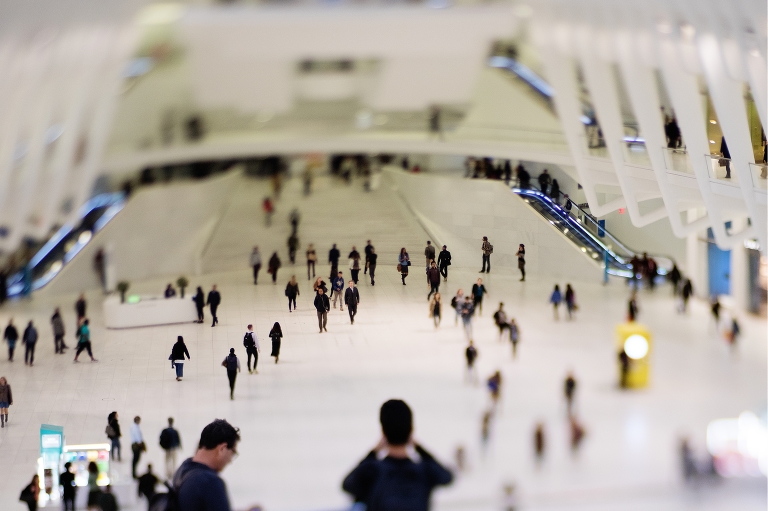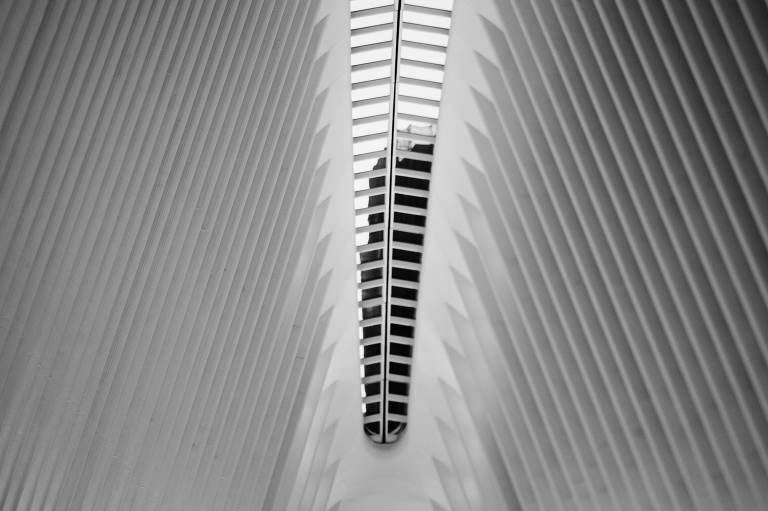 Those times happened, too. Because if you pause it's easy to see, this city is so, so special.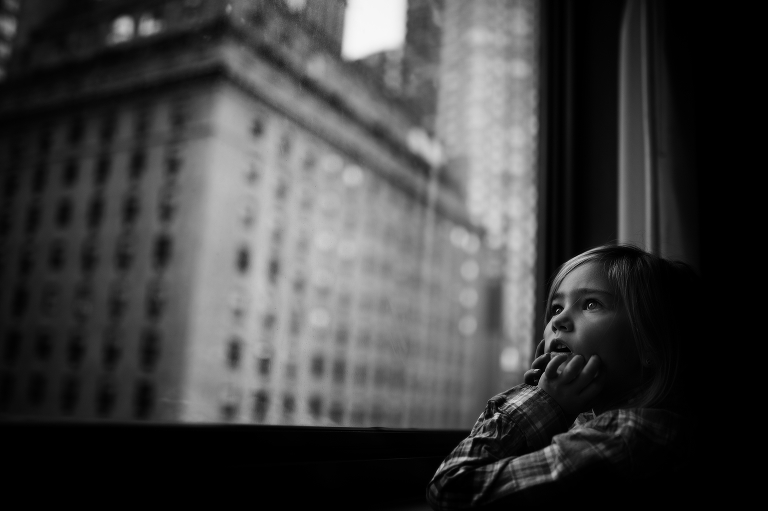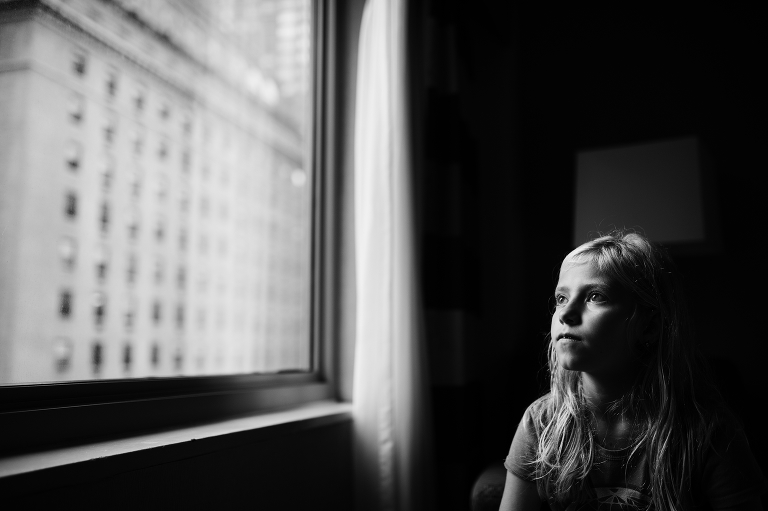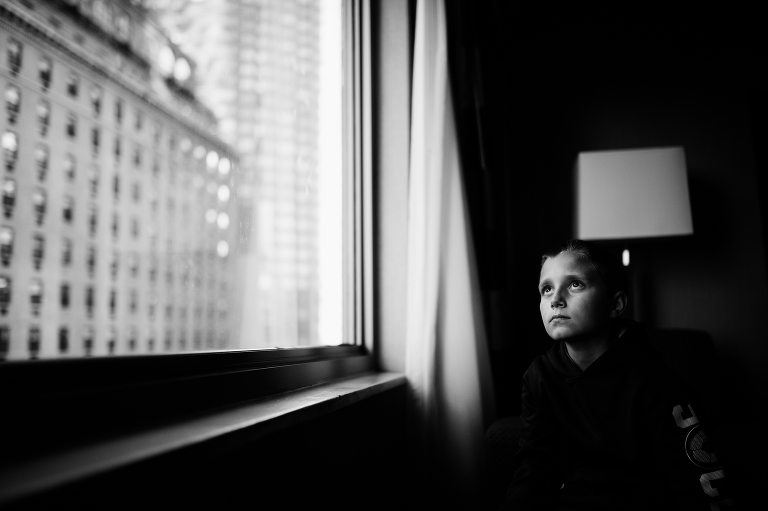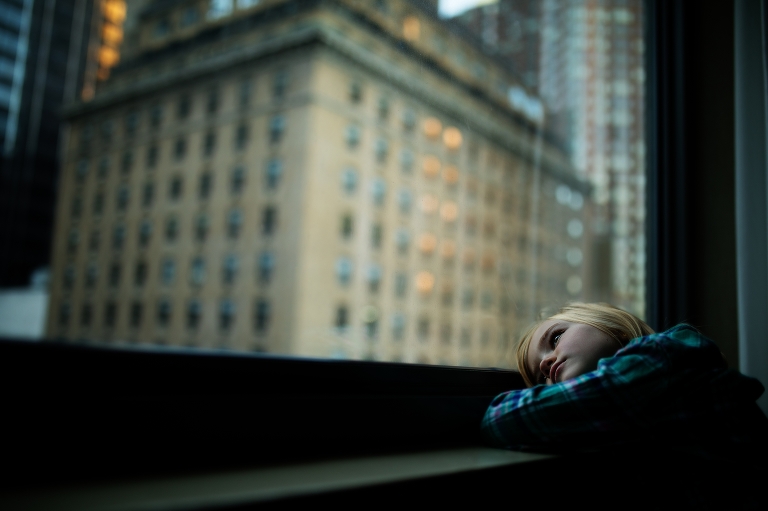 We squeezed every ounce of goodness out of every day. Falling into bed at night and rising early to take it all in again the next day. We logged mile after mile and took deep gulps on this life that would only be ours for a short time.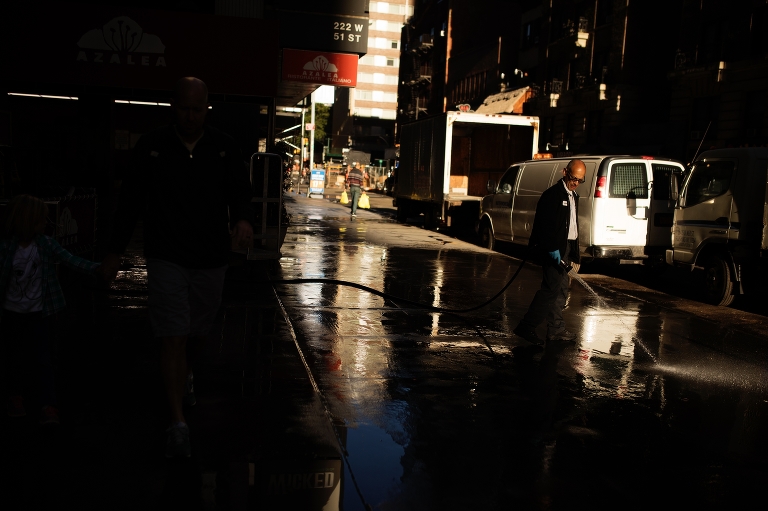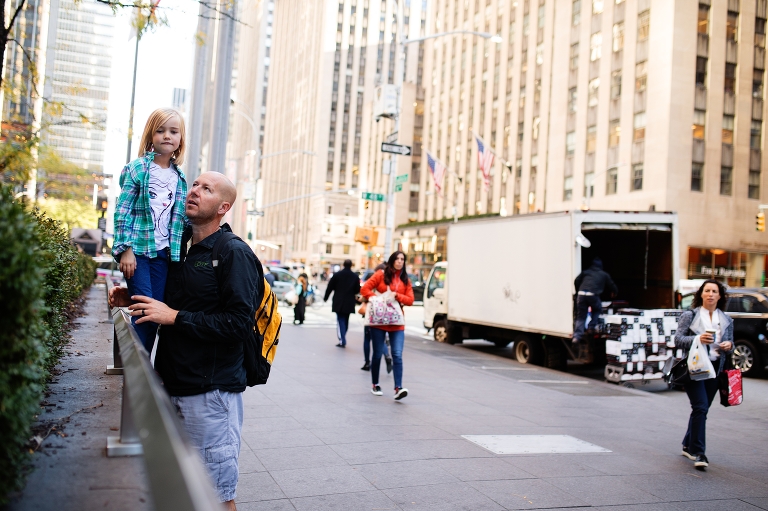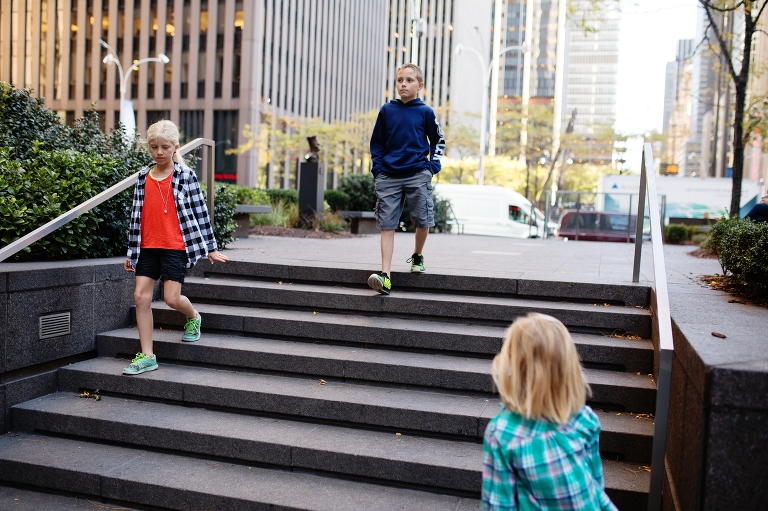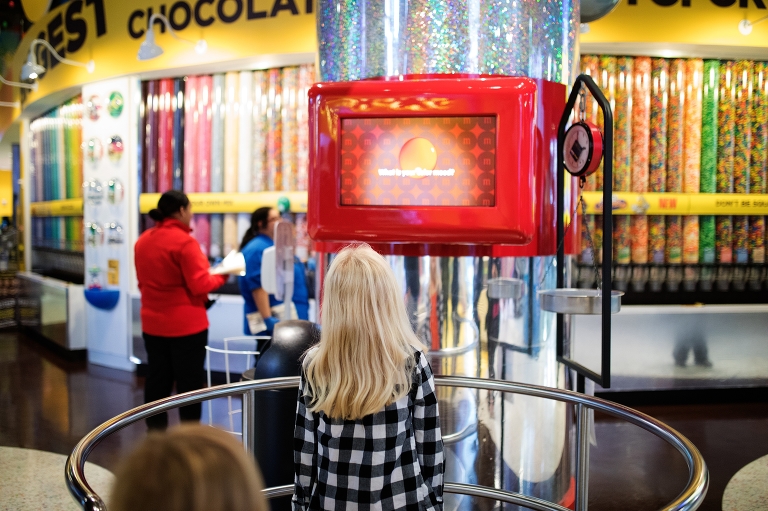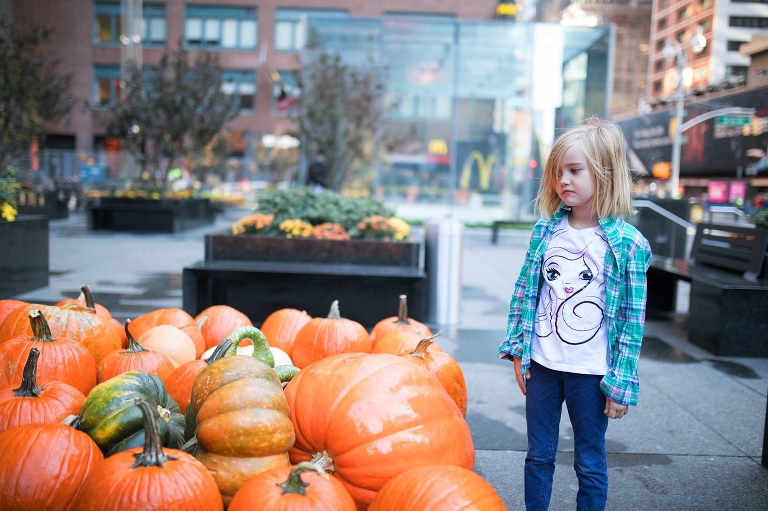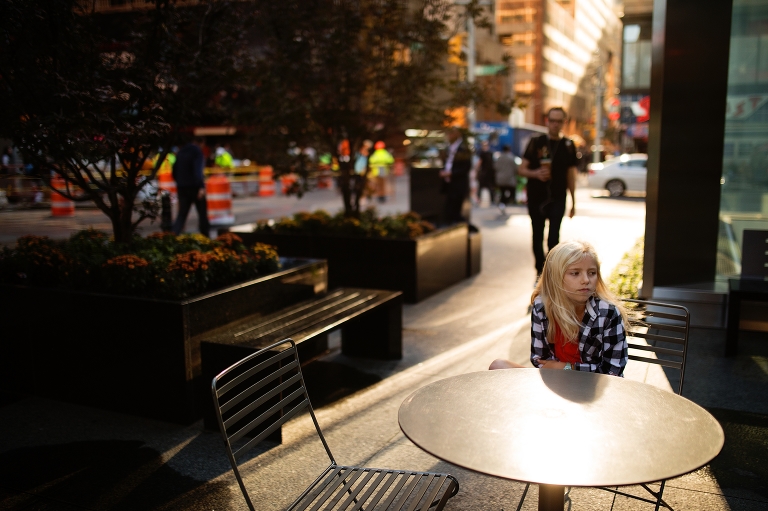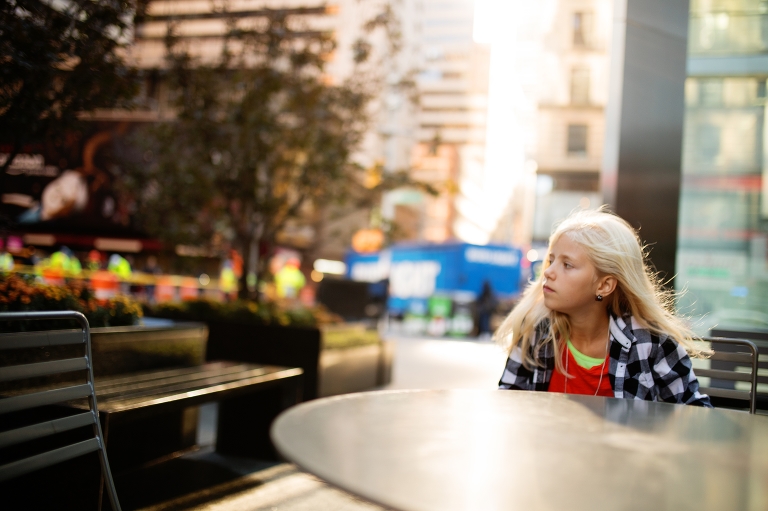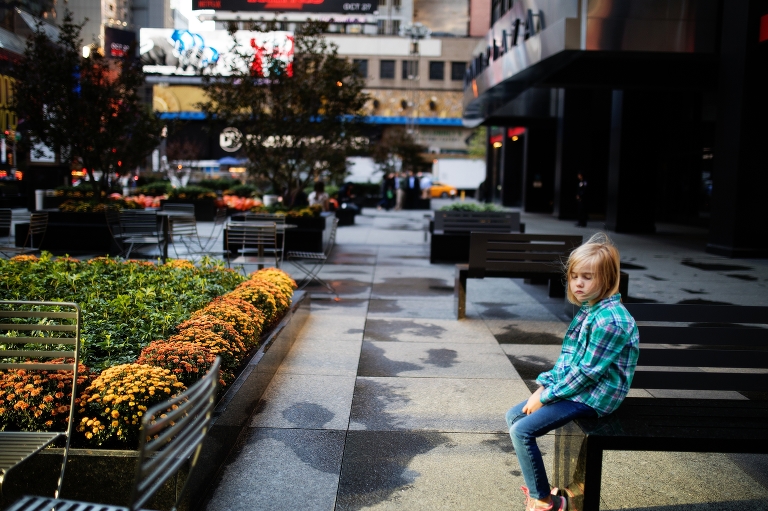 From the zoo to the subways to the night life and the people. . . we drank it all in. . .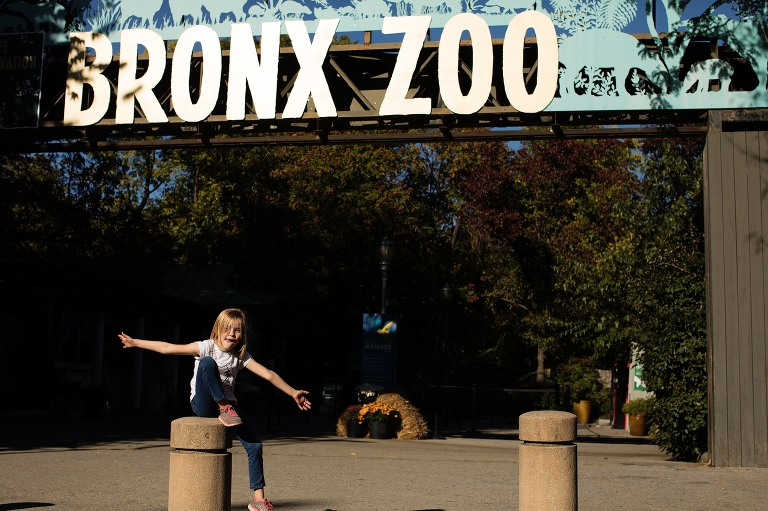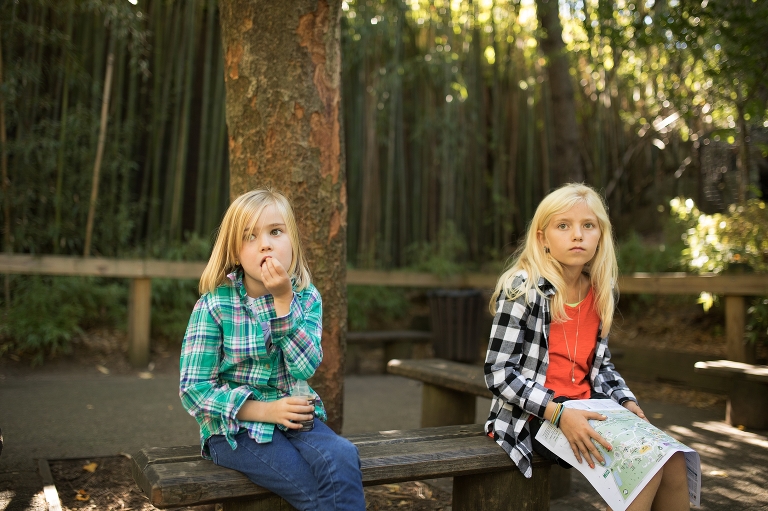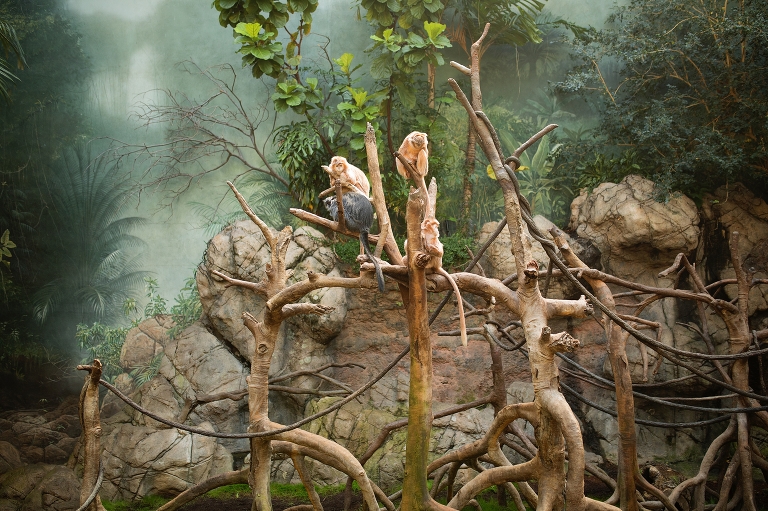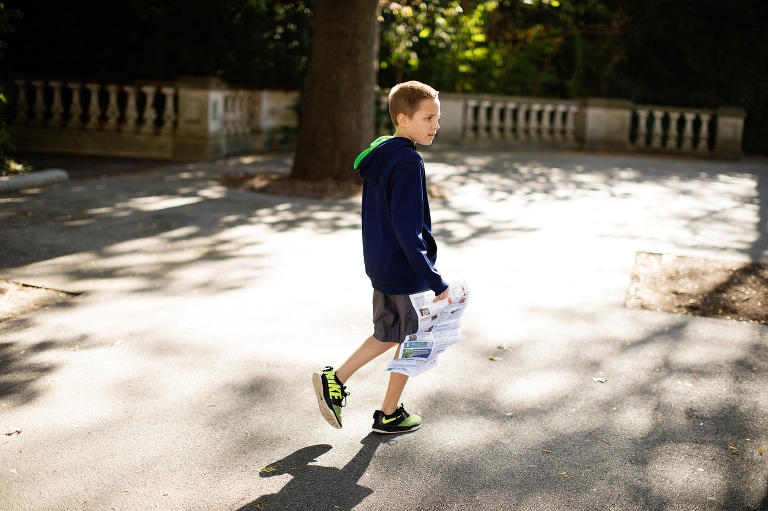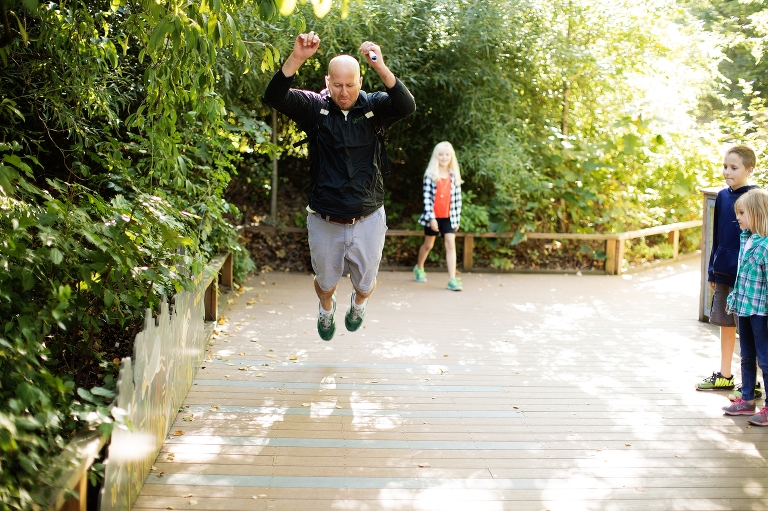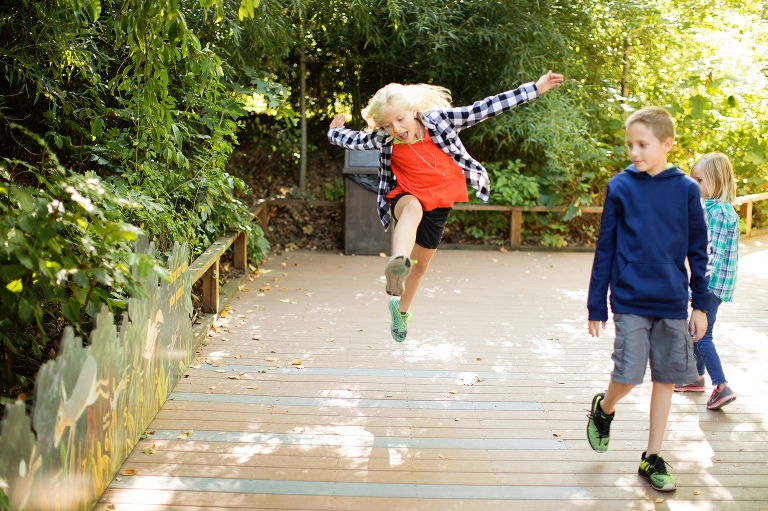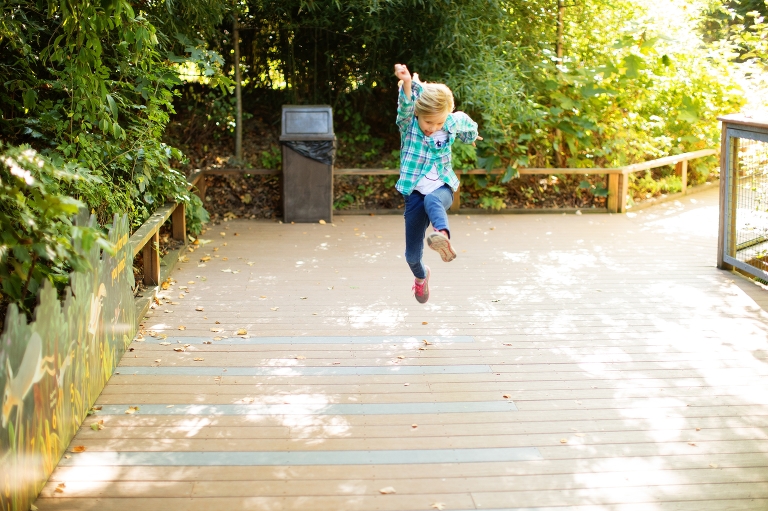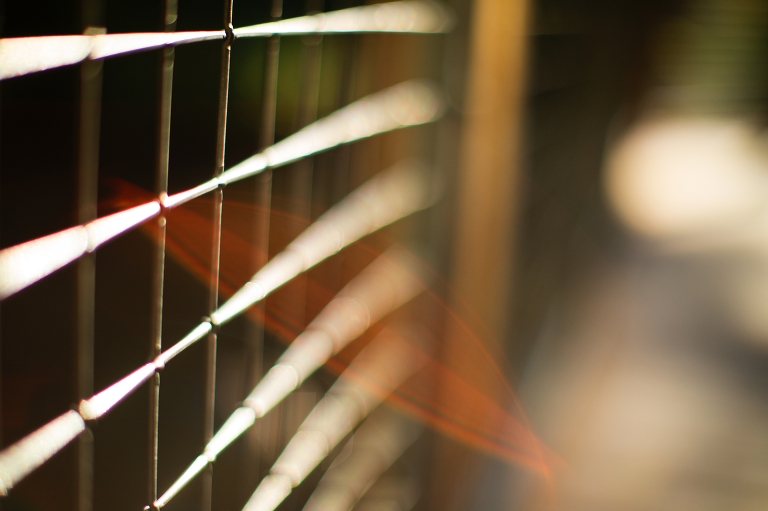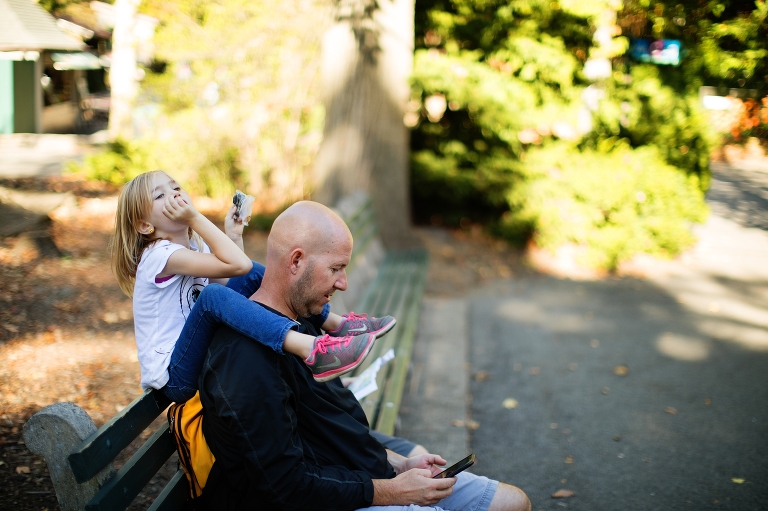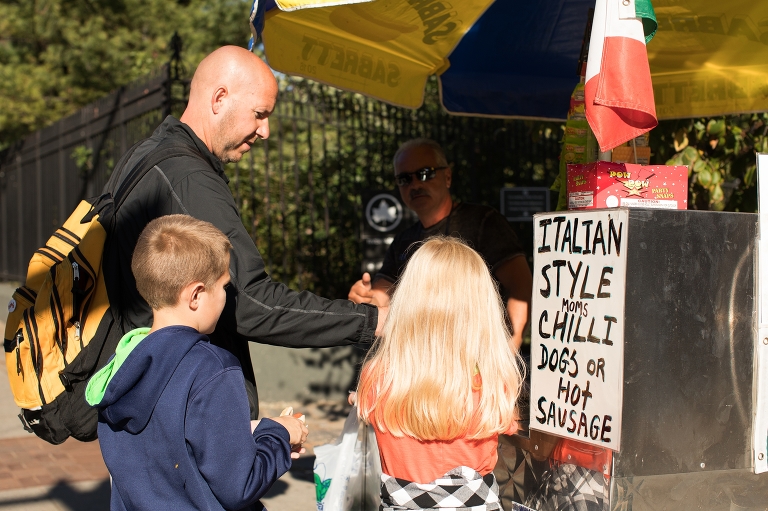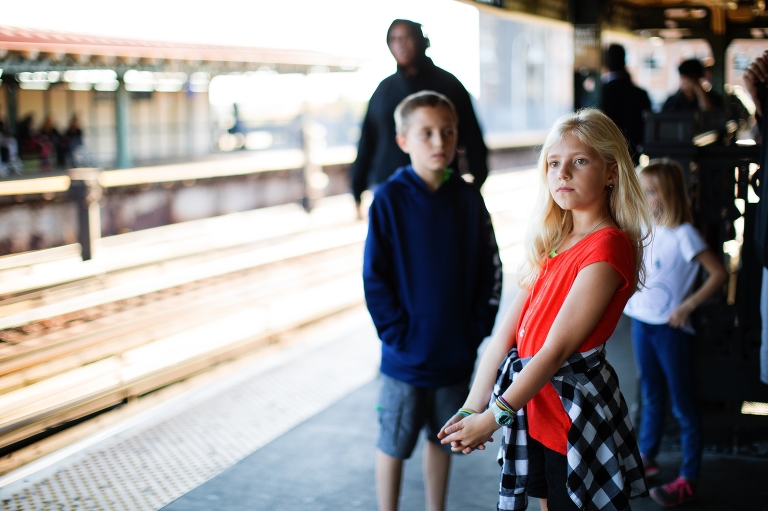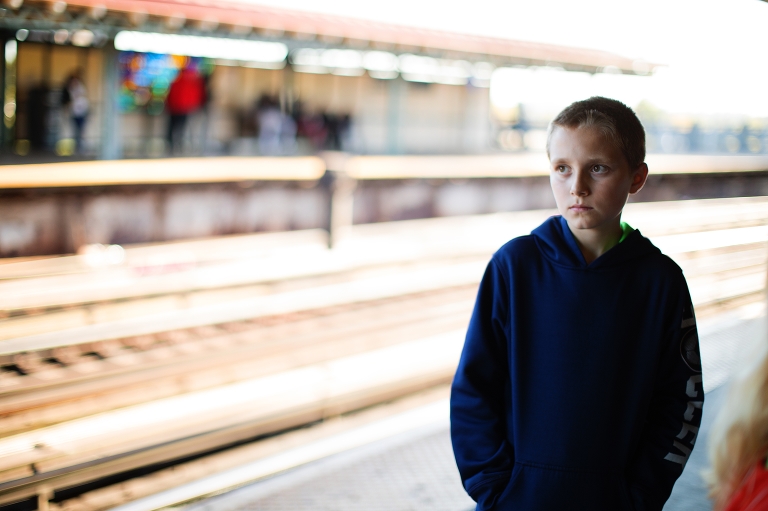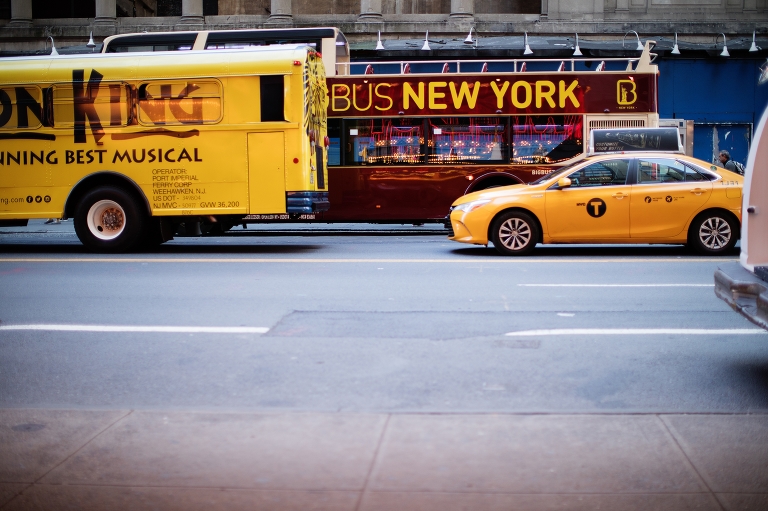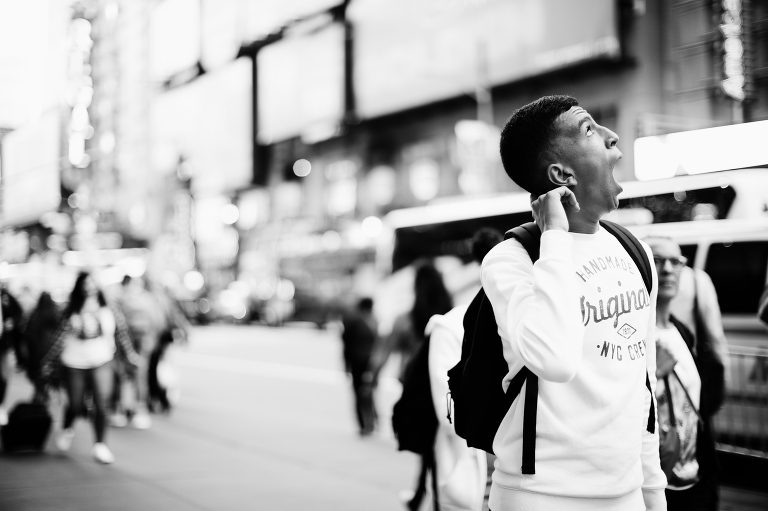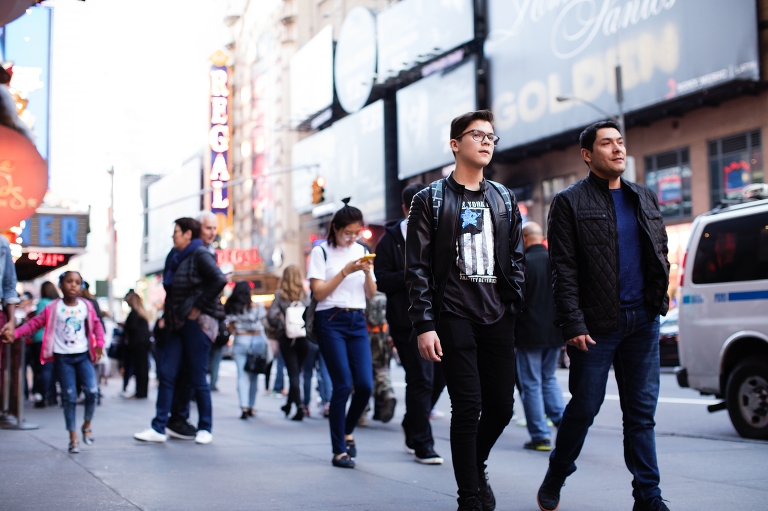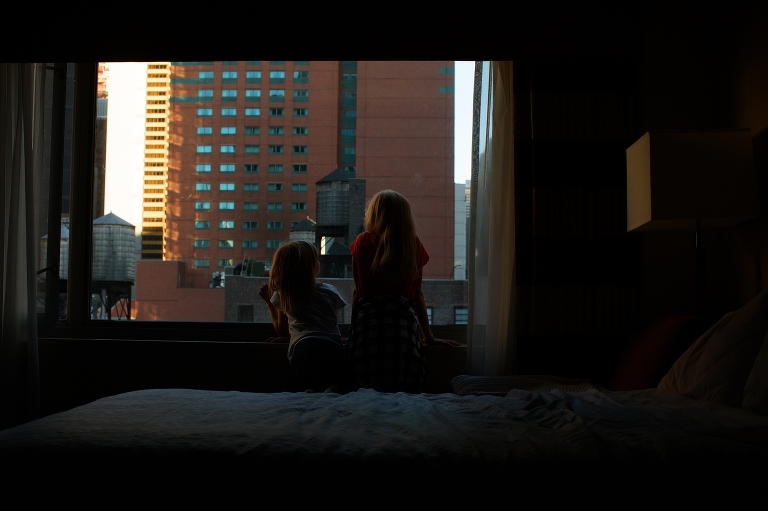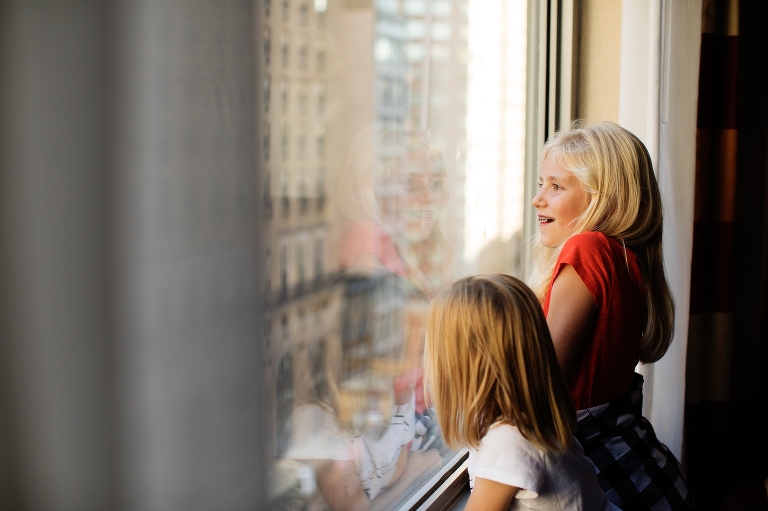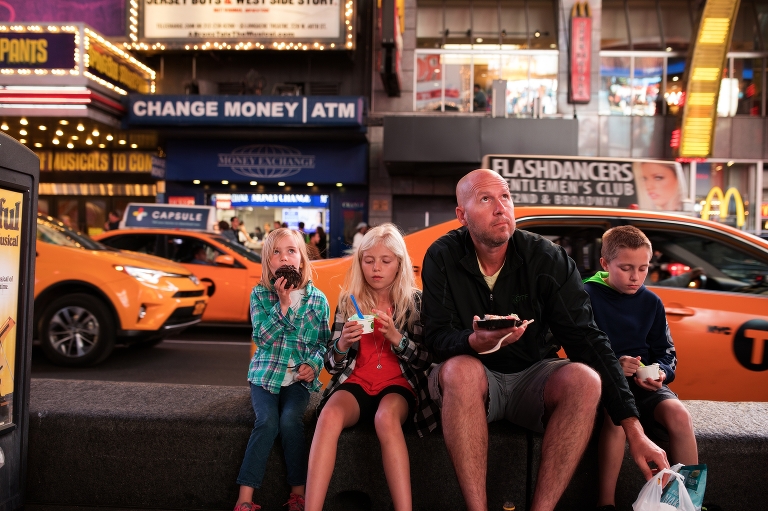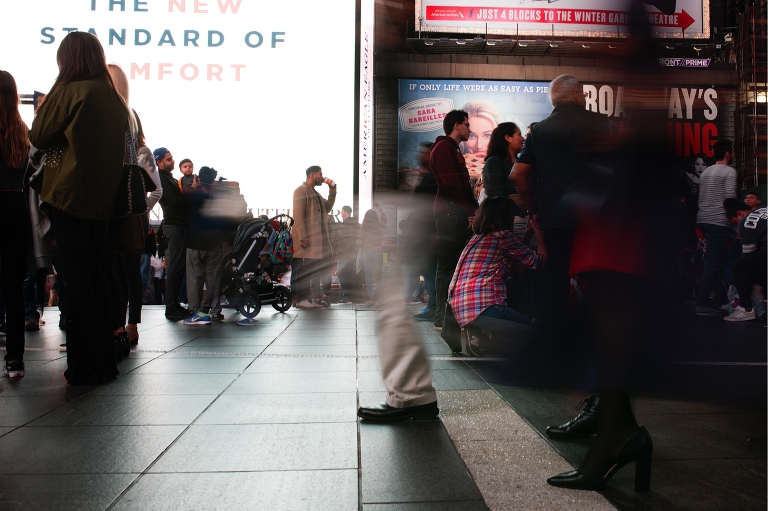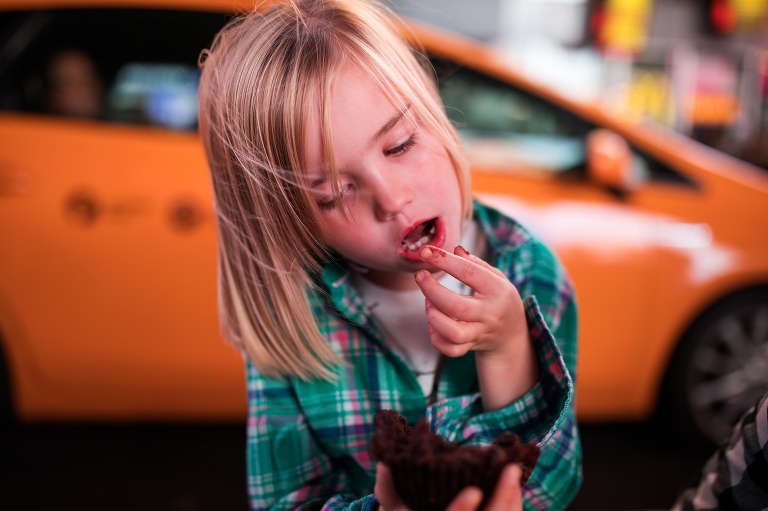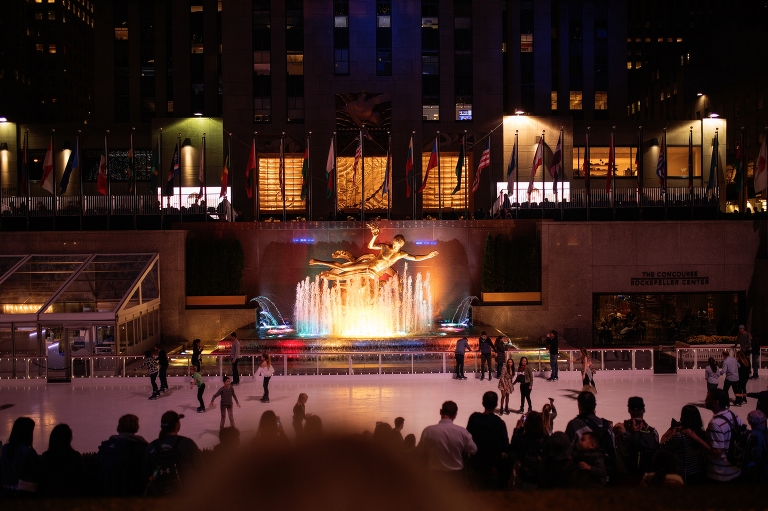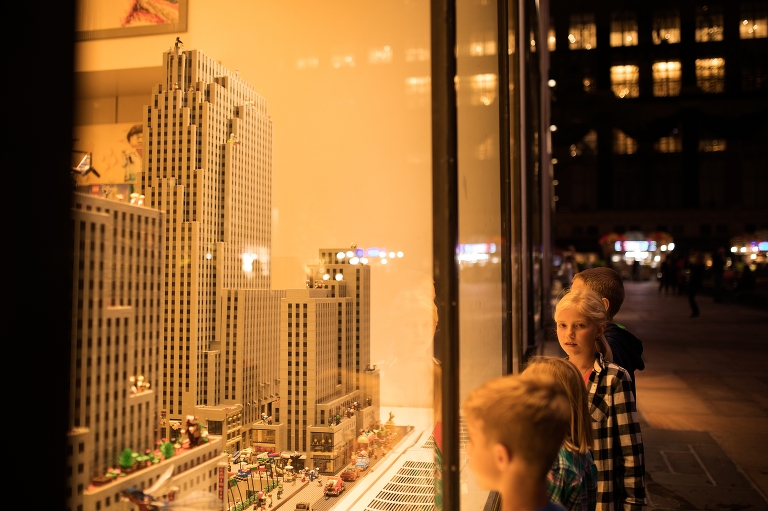 As we walked, one of the kids commented, there are so many different languages.
The melting pot. They saw it. They heard it. They experienced it. We all experienced it. Together.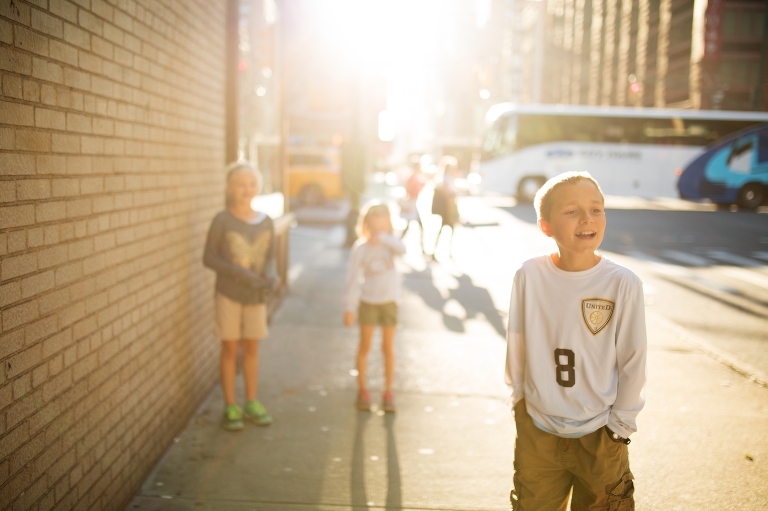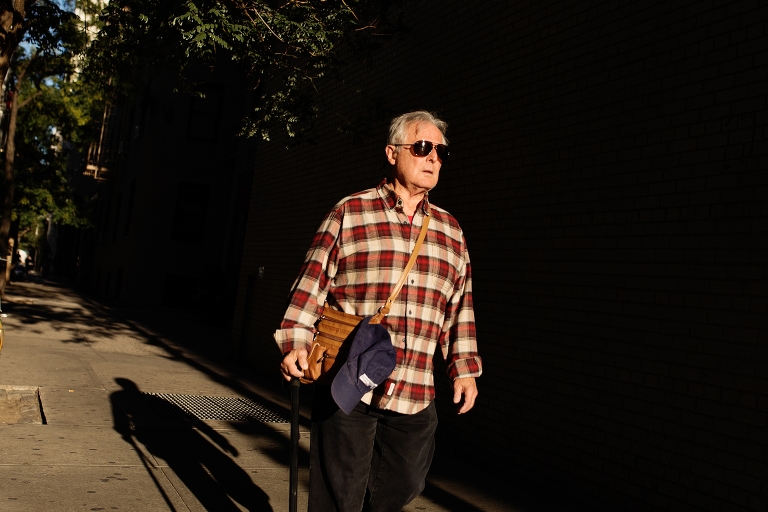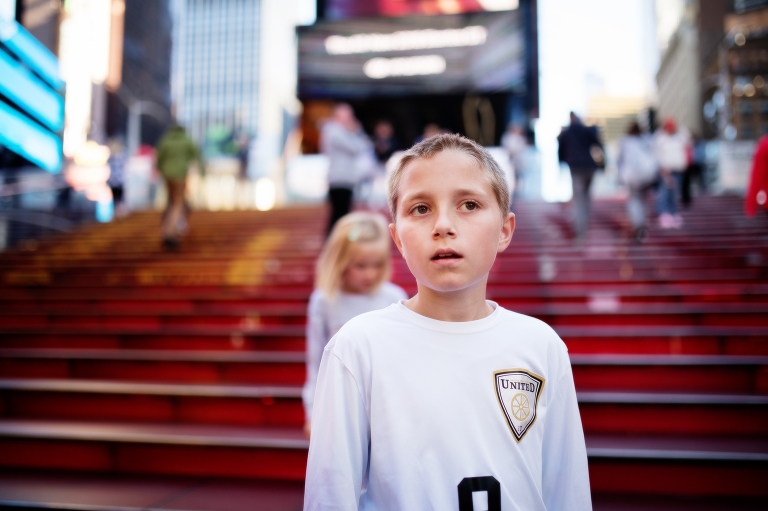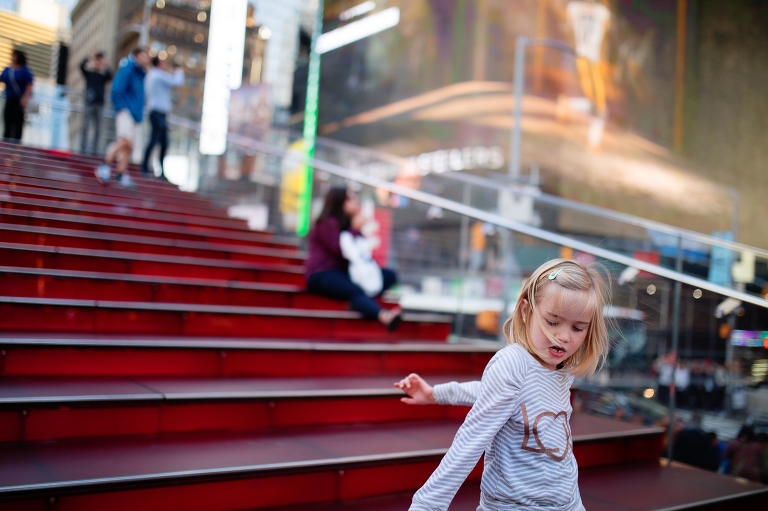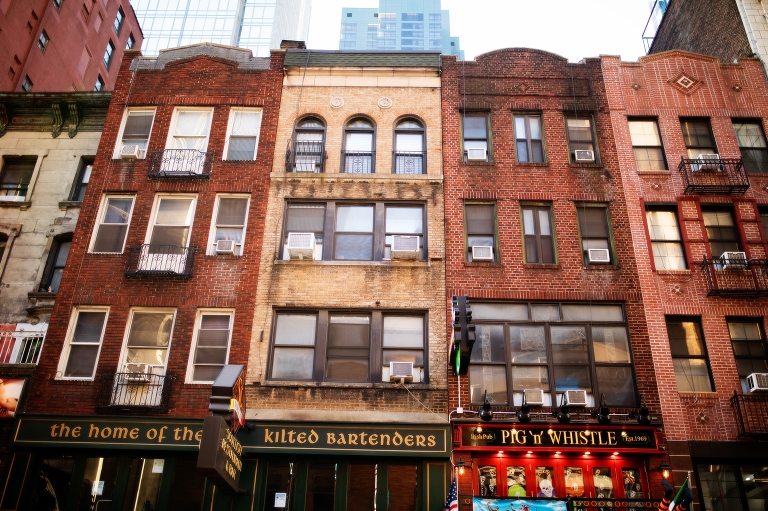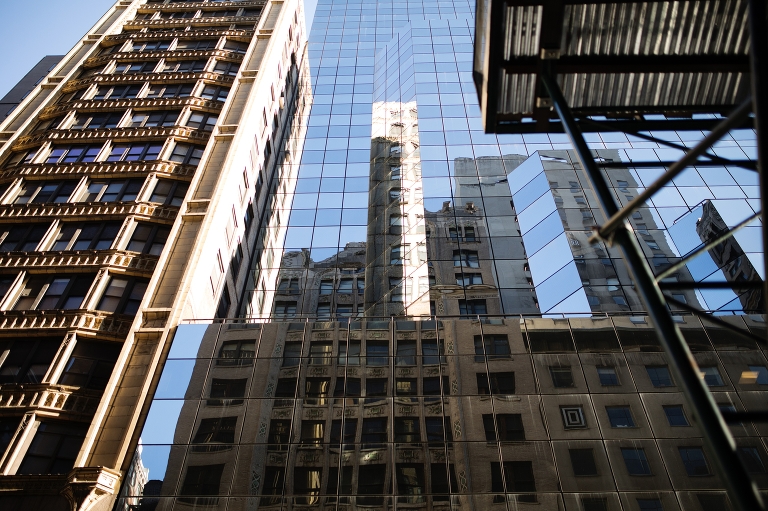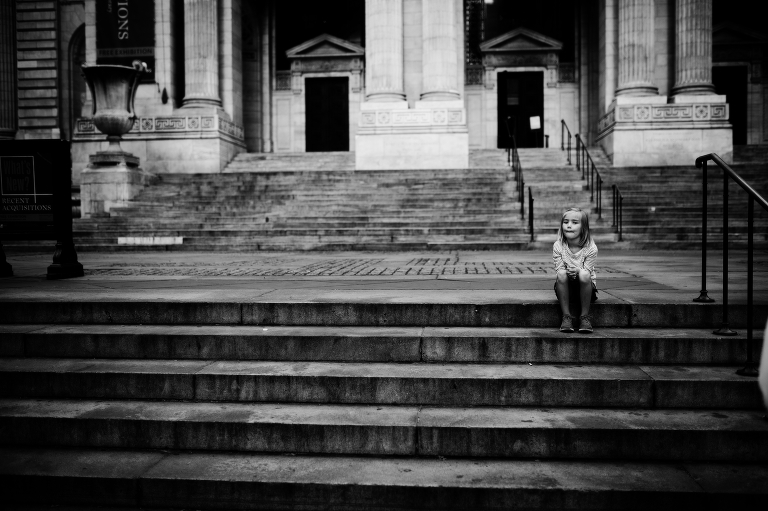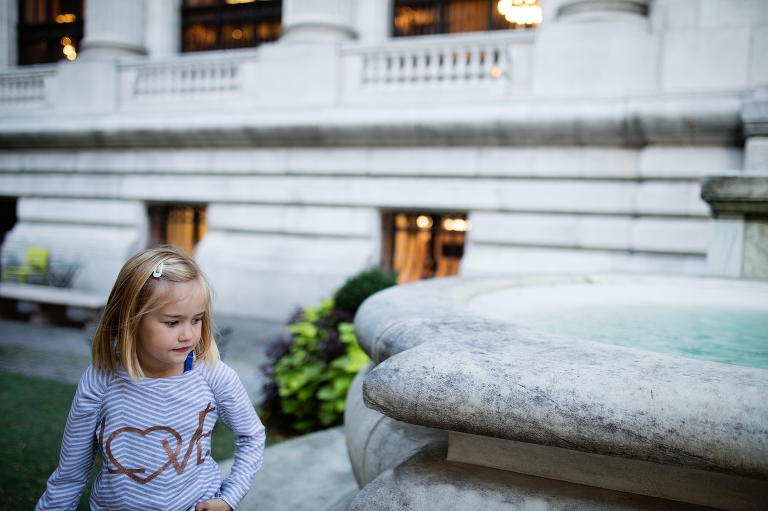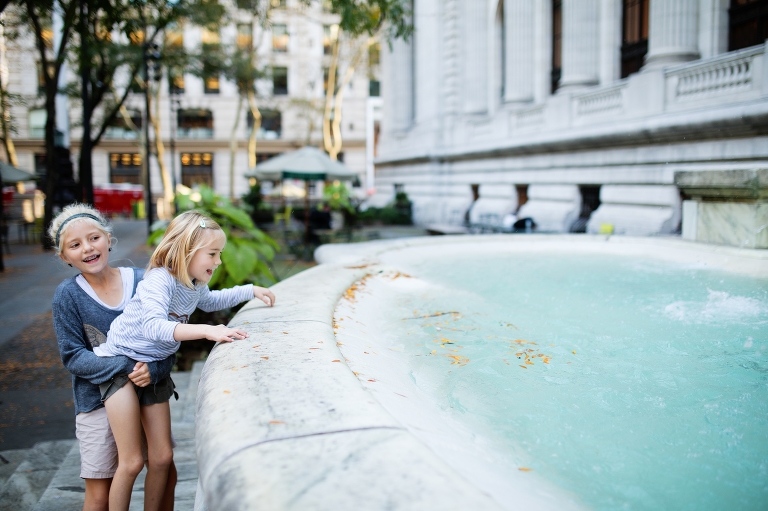 New York City taught us a lot about our little humans. Some liked it more than others. One wanted to be in the thick of Times Square while another wanted to head to Central Park while another wanted to head back to the hotel room and escape the crowds.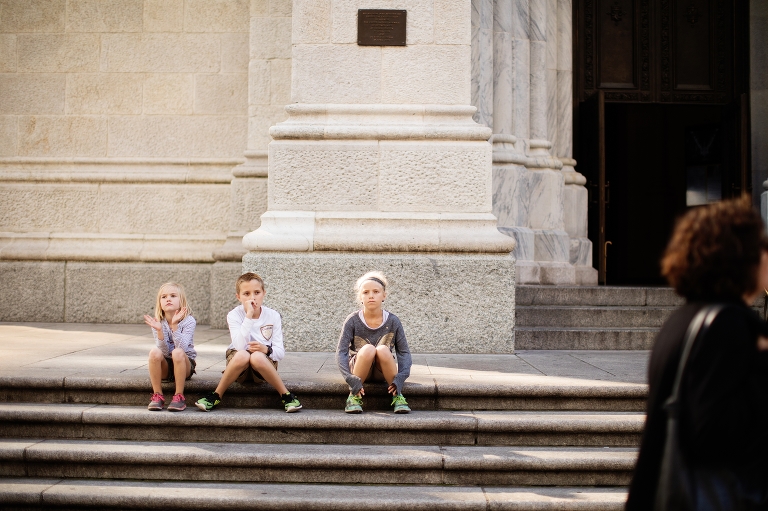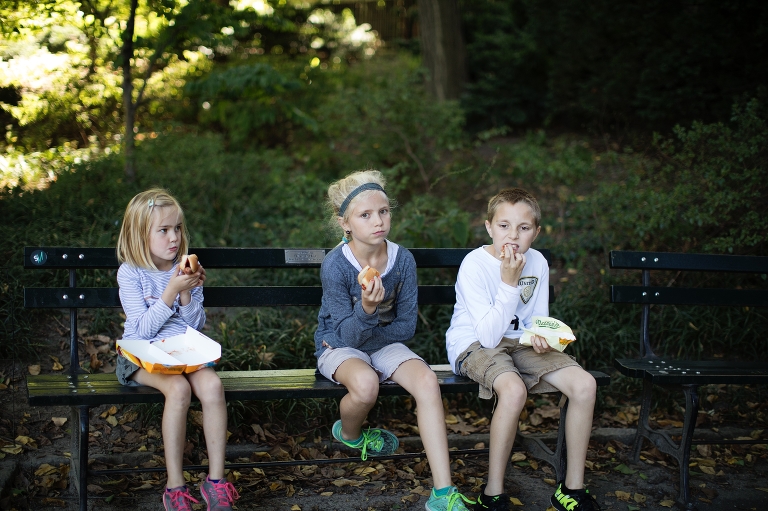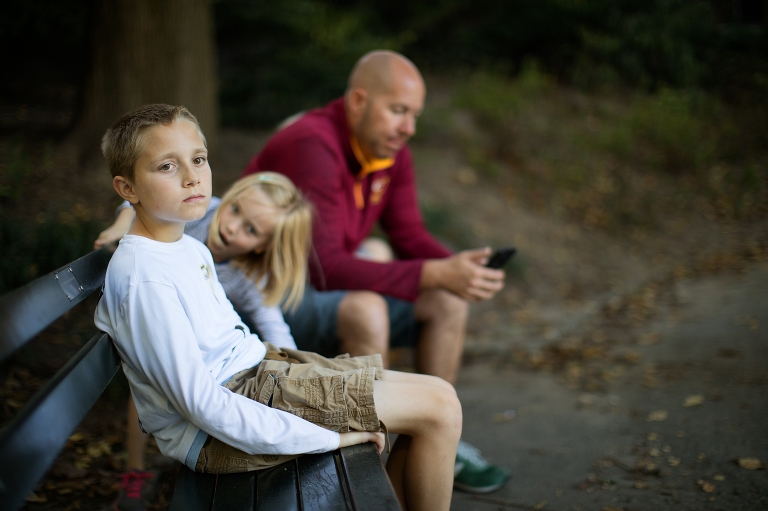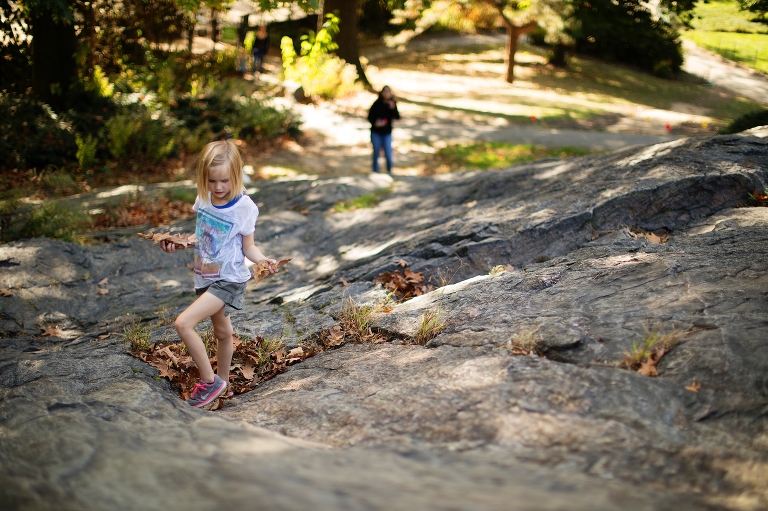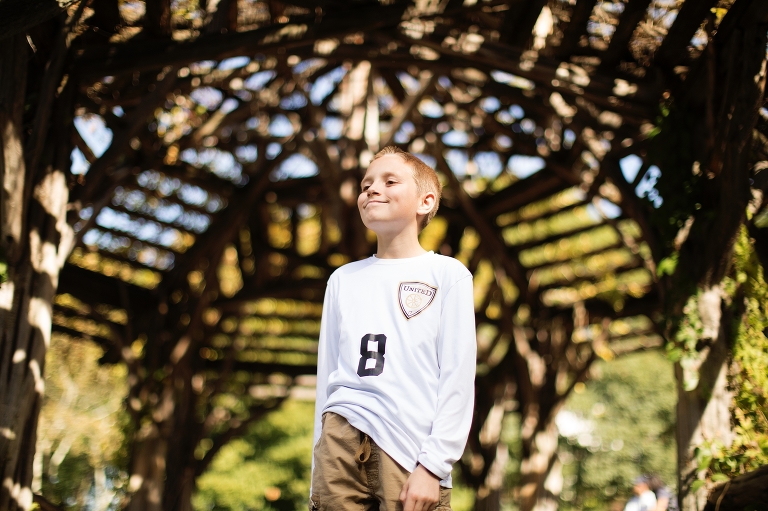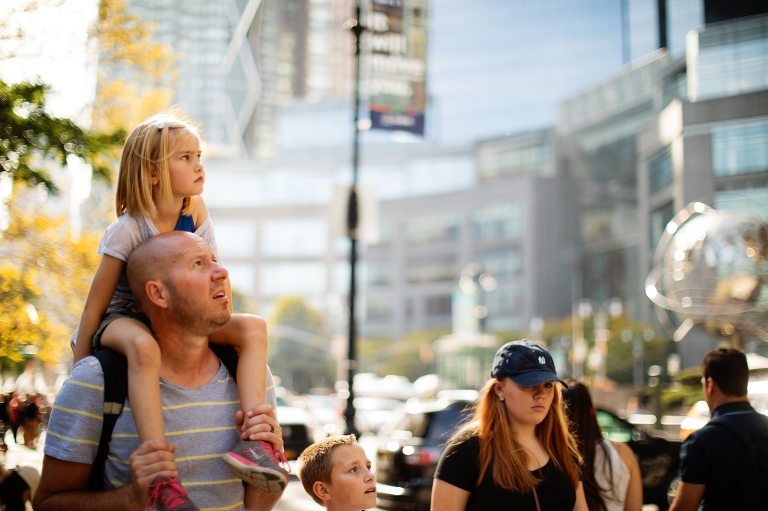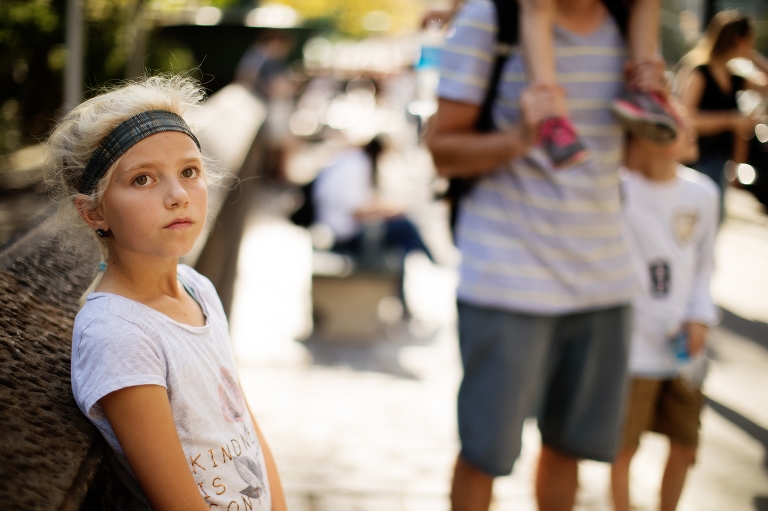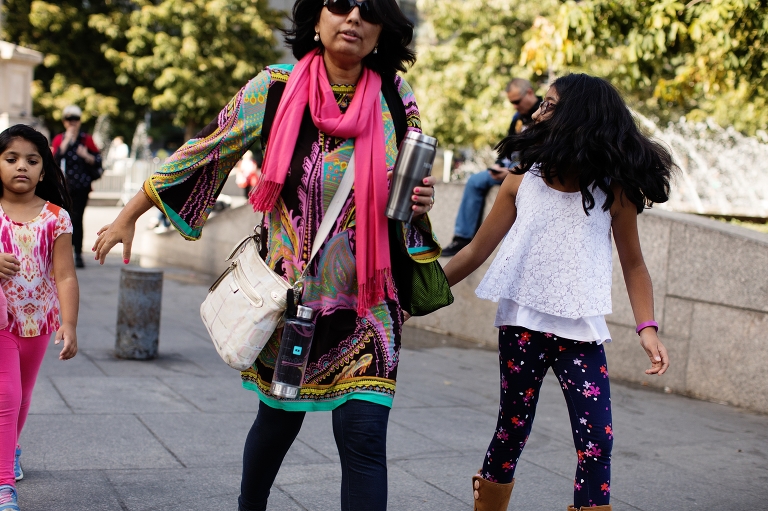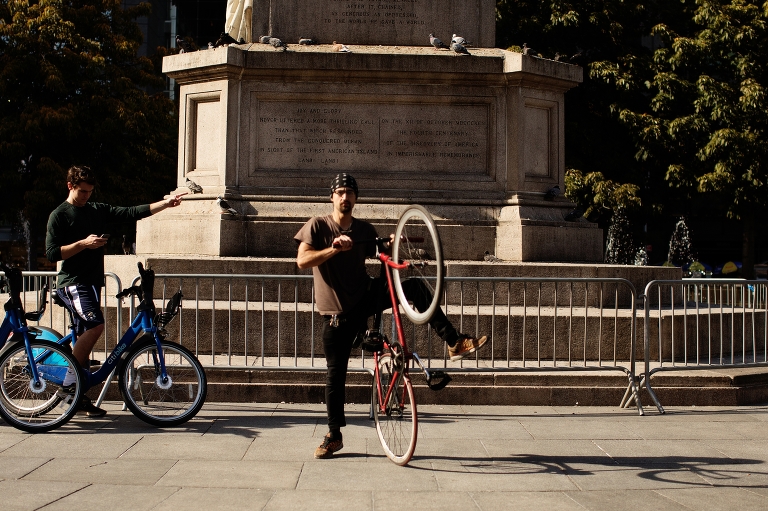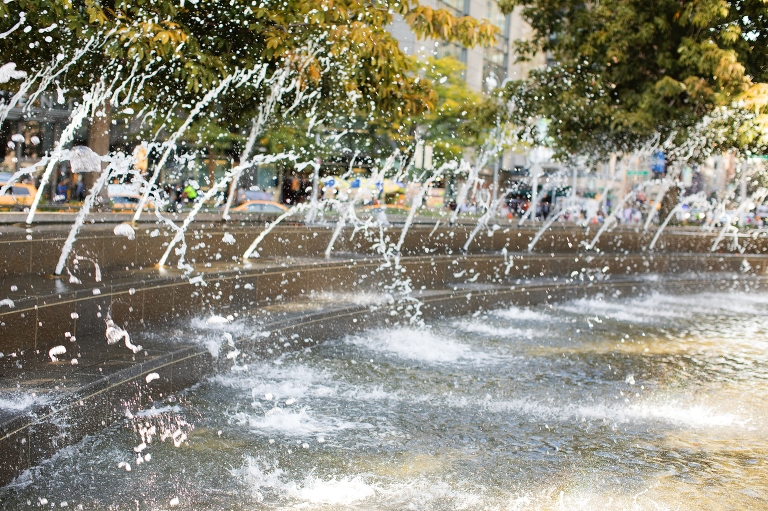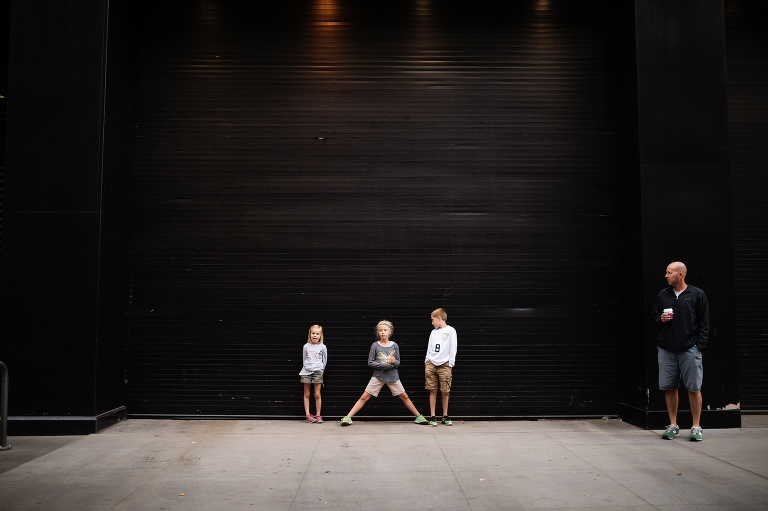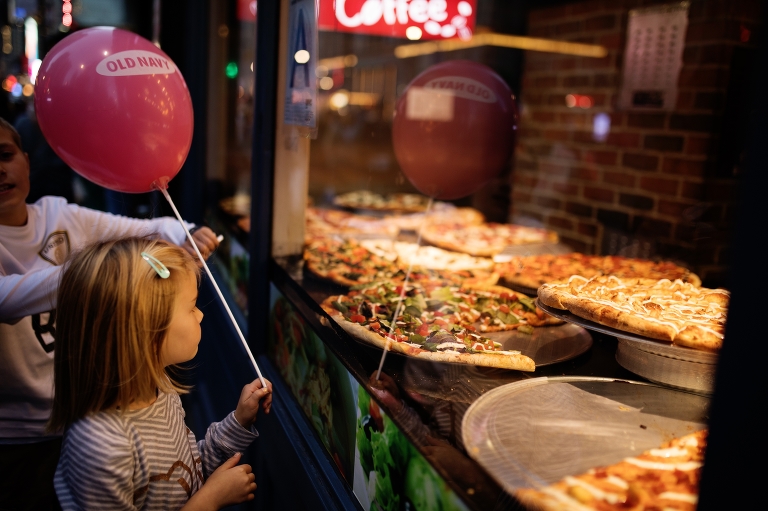 Can you guess who was who?
Despite the different feelings everyone had, I'm certain each person pulled good from the trip. I'm certain memories were made. I'm certain that they will always look back and feel gratitude for having had this experience together.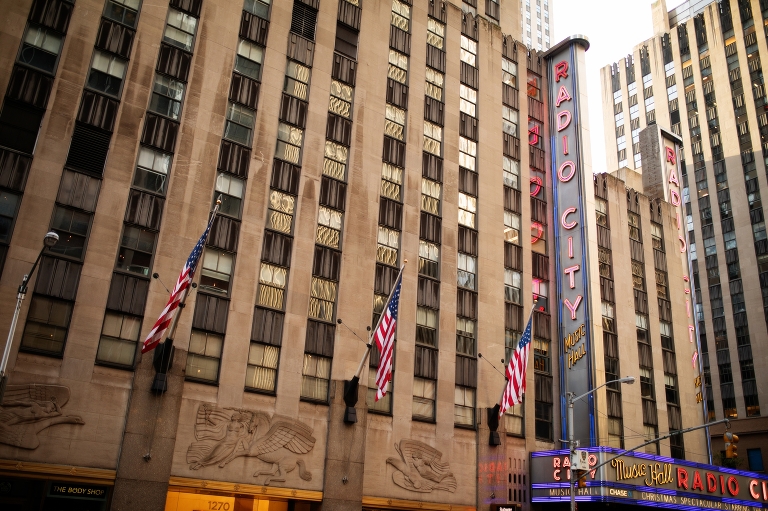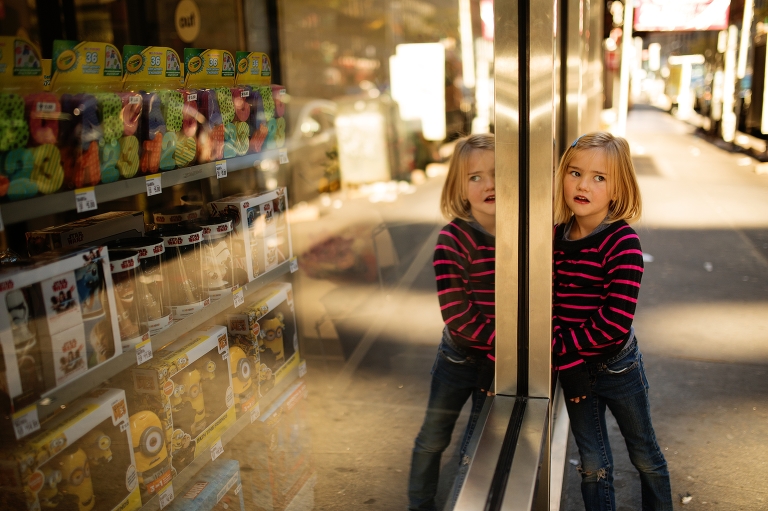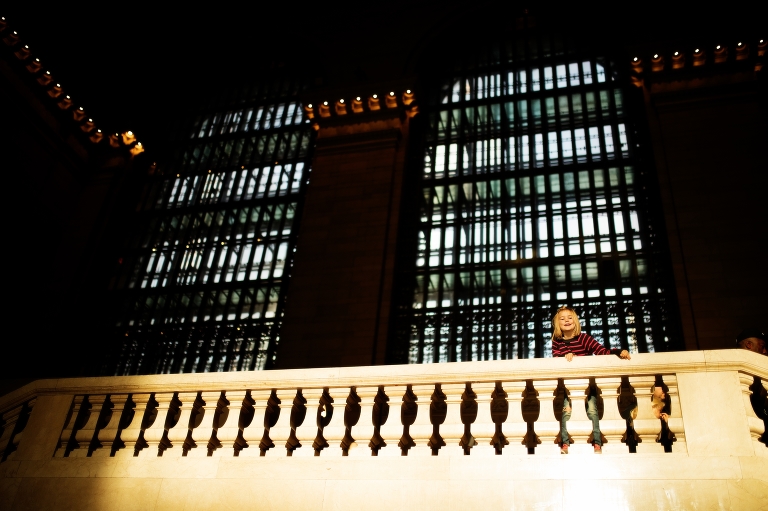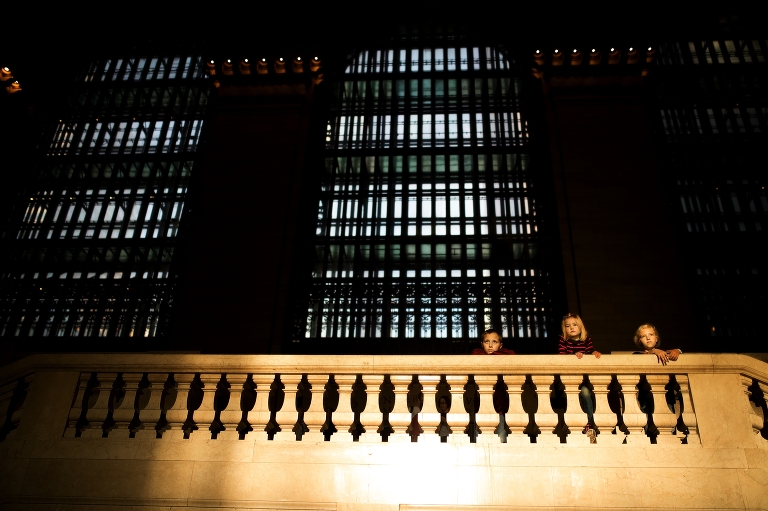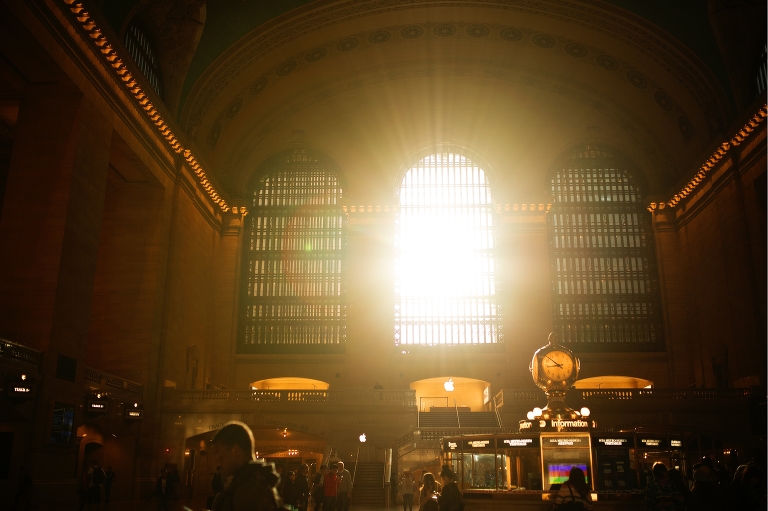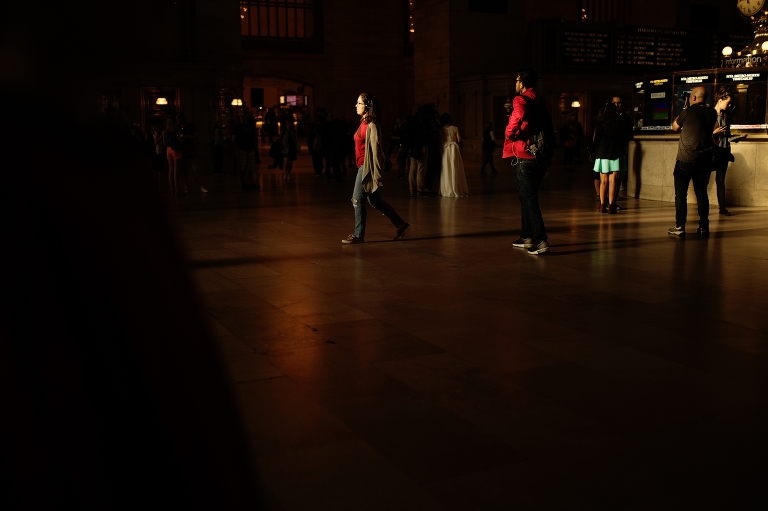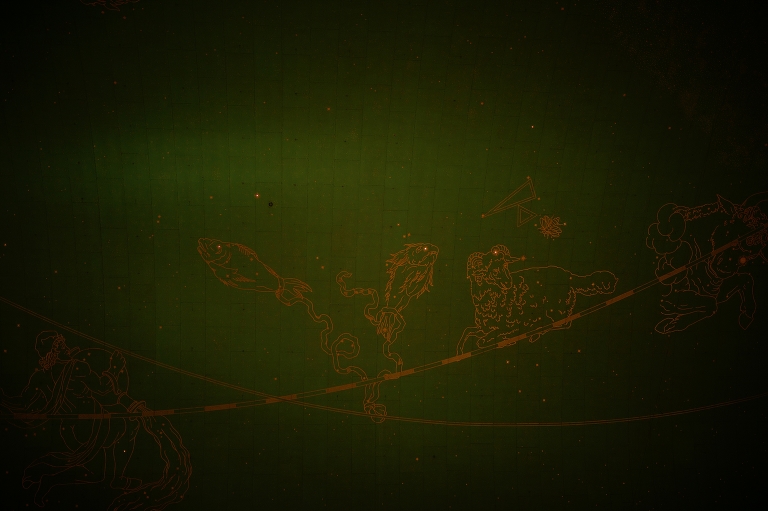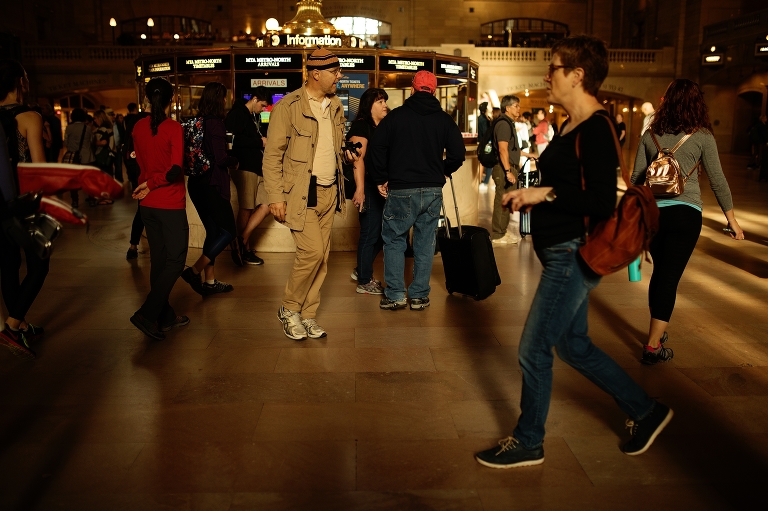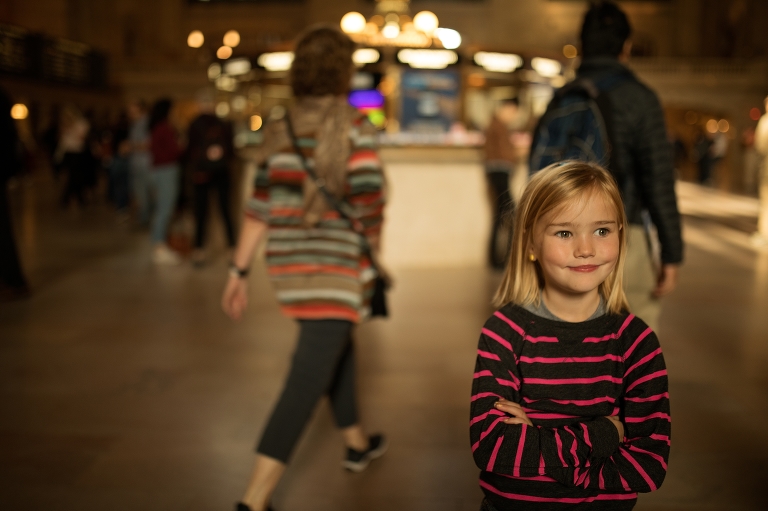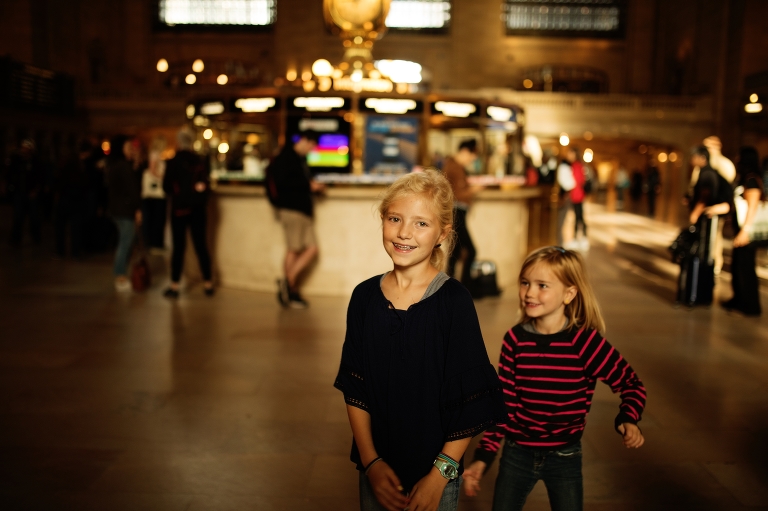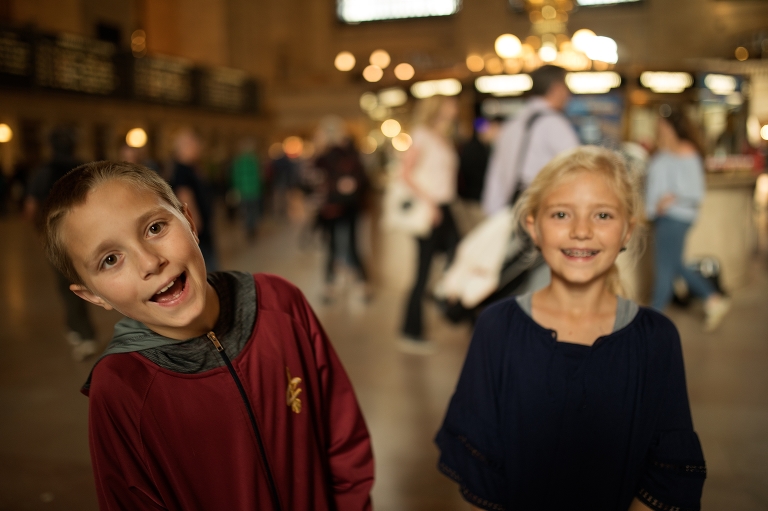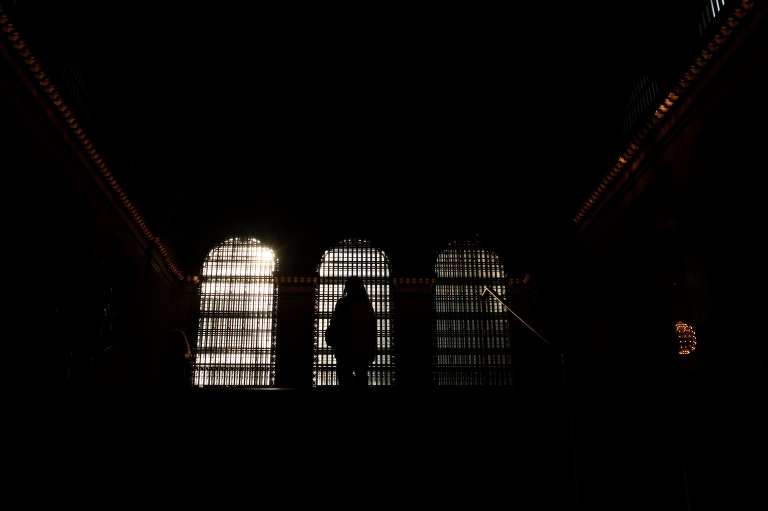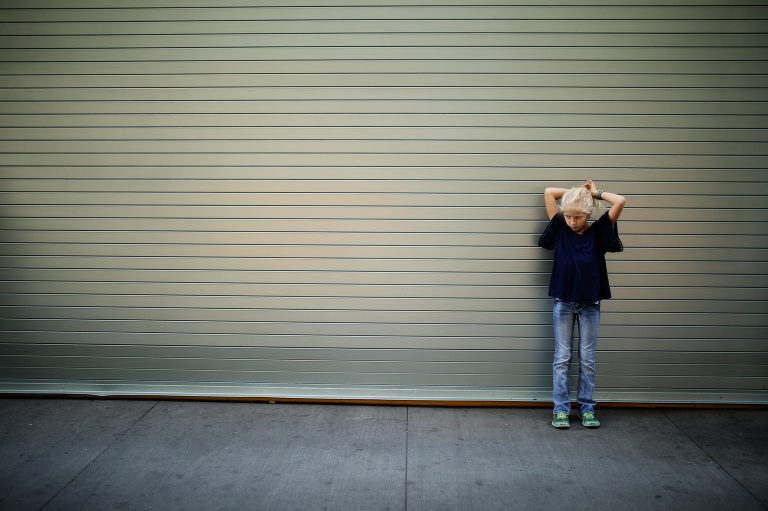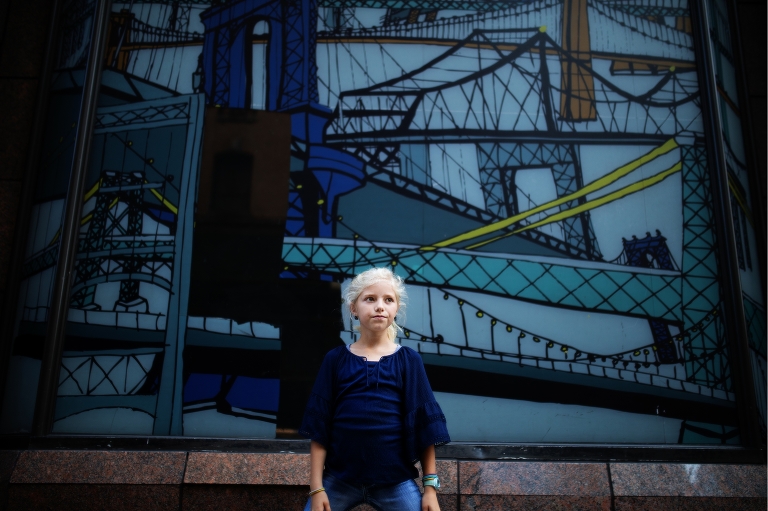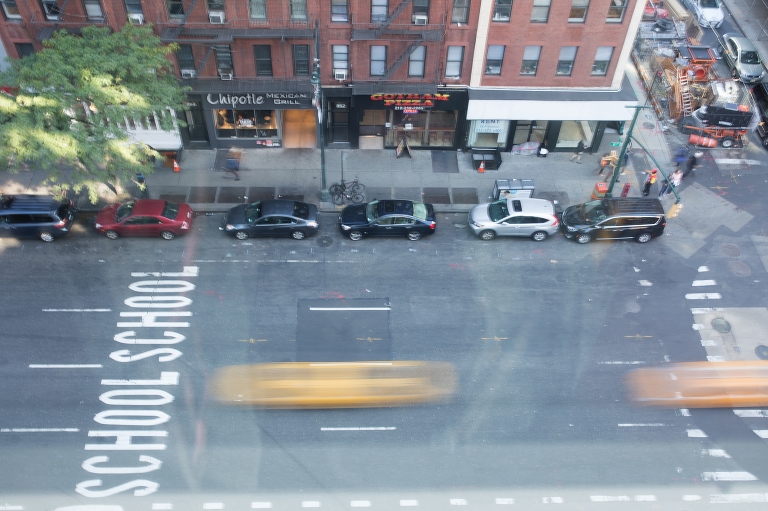 I heard it in the words uttered as we packed our bags on the final day. . .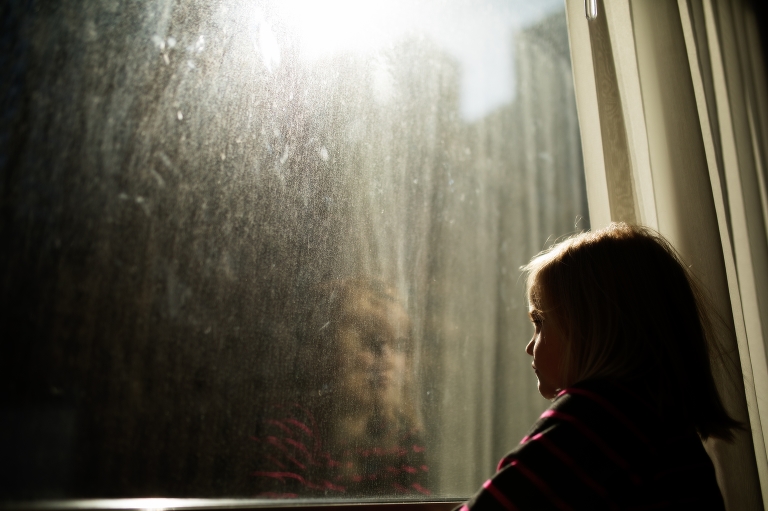 I'm sad to leave New York City. . . .
**************
Was this an easy trip? Not by a long shot. Was it relaxing? Not even close.
Was it worth it?
It most certainly was.