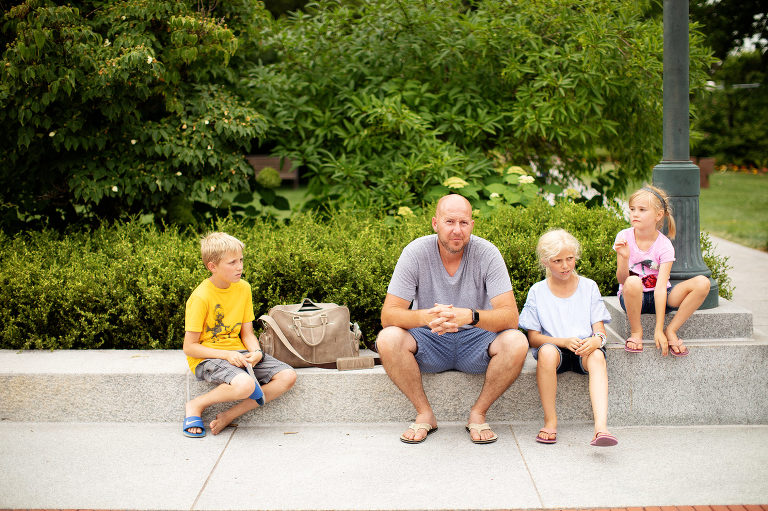 The alarm sounds at 2:30. I hear him shuffling around in the darkness. From my warm, cozy spot in the bed I hear sounds from the bathroom–water running, toothbrush moving, the sound of snow pants being pulled on, the buckling of a belt. On the other side of the room, outside the window, I hear the sound of the wind whistling. Even from my spot on the bed, I know that snowflakes are dancing through the air, piling on the ground.

When the bathroom door opens, I lift a drowsy eye and raise a heavy hand to wave goodbye to Chad as he walks out the door.

"Be safe", I say.
"Go back to sleep", he says before leaving the house to plow heavy snow off the places where it shouldn't be.

*******
A few hours later I wake, still surrounded by darkness. I brew coffee and take a seat with a book. The silence surrounds me for a couple of hours before blonde bedheads emerge, one by one, from the stairs. 

It is light outside now and three pajamaed bodies stand at the window and talk excitedly about the fresh blanket of snow that covers the ground.

When will Daddy be home? They ask.
I'm not sure, I tell them noticing the clock that reads 7:30. It will probably be awhile.
What time did he leave? One of them asks.
2:30, I reply.  

*******
A few hours later, snow boots have been removed from little feet and melted puddles of snow remain on the floor. Steaming cups of hot chocolate are consumed  by rosy cheek kids and they discuss what they will do next. Activity moves to the living room where couches are rearranged and turned on their sides and every blanket in the house is placed strategically over each one, creating living-room-tent-quarters for three creative kids.

I watch from the kitchen as each child claims their room. I pick up my phone to call Chad.

"The kids made a giant living room fort", I tell him.
That's awesome, he responds. 
I watch as Chanelle and Meadow record a video tour to send to Chad. 
"What time will you be home?" I ask, glancing toward the clock–10:30 a.m. He knows I have a long run scheduled for the day and I'm itching to cross it off my list.
"I should be home around noon" he tells me.
"You've got to be exhausted", I say.
Never one to complain,"I'm doing all right", he says.

*******

I pull on a few layers of clothes, a hat and gloves and tie my shoes into double knots. A glance toward the clock tells me it's 11:45 and Chad will be home soon. I find the kids buried in their tents, I'm going to head out, I tell them. Daddy will be home shortly.

Lost in their own worlds, they barely acknowledge my existence. 
As I do on my long runs, I grab my phone and load the app that connects me to Chad and allows him to see where I am as I log long miles. I place my phone on my arm and head out the door.

******
Outside the air is cold, but the sun is shining. The roads are still slightly snow-covered and I breathe deep on the fresh air and begin the five mile trek toward the safer trail where most of my miles will be logged. Five miles in, I reach the trail and sigh as I notice the path has not been plowed. I have learned this winter that running on hard clumpy snow is, at least in my book, miserable. I jump over a large pile of snow onto the trail and begin the clumsy journey toward the finish line at mile 16.

*******
Mile after mile my mind battles my body, or my mind and body battle against me. I wonder if I will finish today's run. The inches of snow seem like a perfect excuse to call it quits. This snow, this cold. Every mile feels like three. It's lonely. I'm not sure I can do it.

As I approach the 10 mile mark, I look up and see a figure running toward me, water bottle in hand. As the figure approaches through the clumpy snow he stops in front of me and hands me a water bottle. I look up at Chad who slept only a few hours the previous night and who has already been working nearly 12 hours and thank him.

How are you feeling? He asks me.
Not great, I answer.
Only six to go, he encourages as he falls in step beside me to finish the last six miles of the run with me.

*******

"It's just another day", he says. A statement he makes about his birthday every year. It's just a day.

I still remember his birthday a few years ago–somewhere in his 20s. Twenty-seven maybe? (I won't mention how many 'few' years ago. . . when he had an early-mid-life crisis.
This many years later I remember the way he stood across from me and wondered aloud, I'm 27 and what have I done with my life? What do I have to show for myself? What am I doing with my life?

At the time, I am surprised by his words. Such musings are rare for my very even-keel-laid back-go-with-the-flow husband. Freak outs are my marital role, thank-you-very-much. Unlike me, however, he emerges from the crisis quickly and, to this day, we laugh about it. I've never heard him utter such thoughts again, but, still, I wonder, was this the beginning of his 'birthdays are just another day' thinking?

Either way, I disagree. Birthdays are not just another day. They are, instead, a special day to pause. To feel gratitude. To express gratitude. To celebrate. To remember. . .

*******

Chad, I tell the story about that 2:30 in the morning wake up, snowy day in January run  because it perfectly illustrates who you are. . . who you've always been. From the day I met you, you have fallen in step beside me and made life better. 

We live in a time that often casts a dark shadowed on men in the world. Shadows that might leave some to wonder–where are the good ones? Are there good ones?

I know, though, that I am lucky to have never asked these questions. To know that I can glance across the room,  next to me in the car, beside me as I fall to sleep and know that I know that I know that I have a good man next to me.

*******
It only takes a cursory glance at commercials on t.v. or Hollywood bravado to get the message that the best men rush through the door holding bouquets of flowers or small boxes with glittering stones inside over a candlelight dinner.

I've never been one for commercials or Hollywood, for that matter. What I am sure of, though, is that the best men, the best man simply shows up and goes the extra mile (or 6) because he knows it matters. Because he knows the last six with be the most difficult.

Chad, thank you for showing up all of these years–for me, for our family, for our life. Our family is what it is because you are who you are–selfless, humble, honorable. And while this may be 'just another day' to you, to me, it's the day the best person I know what born.
Happy Birthday, Chad. I love you.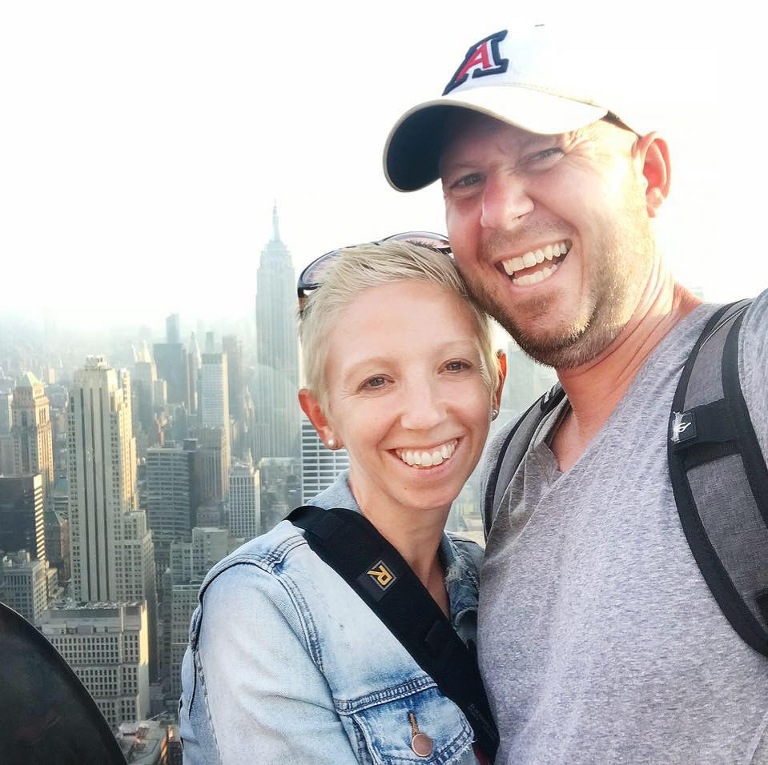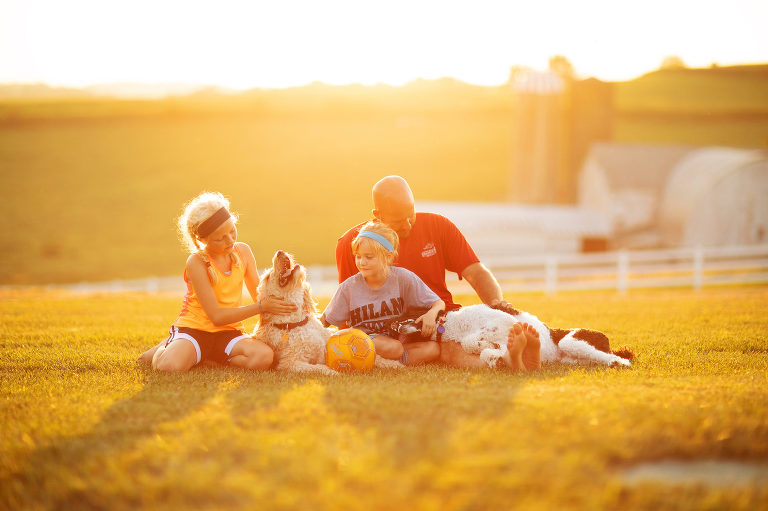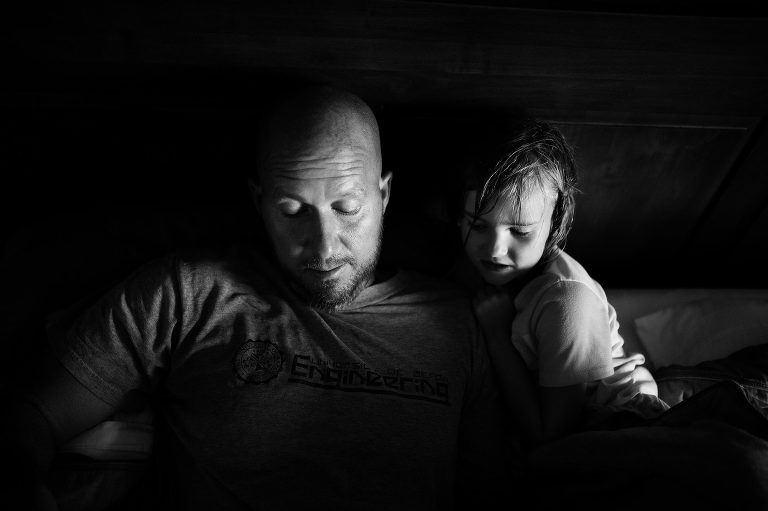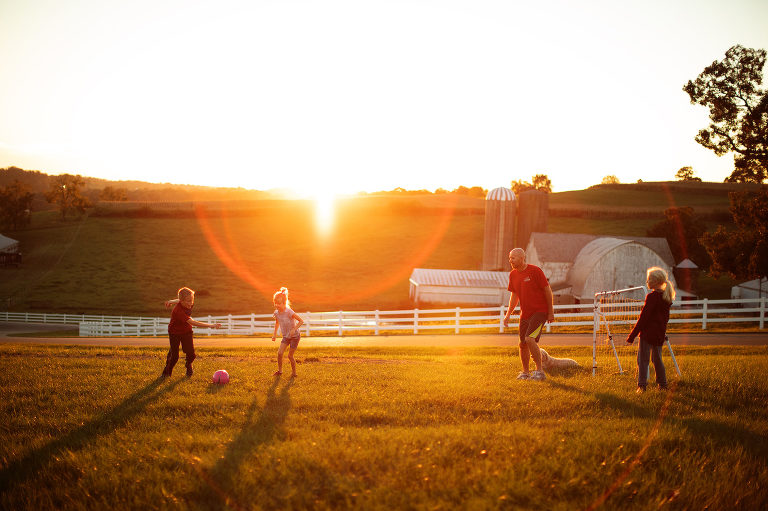 We love you.