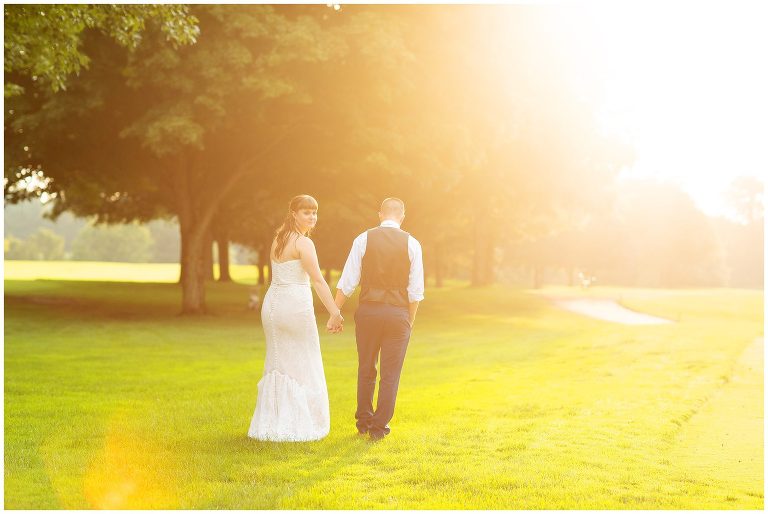 A beautifully created invitation is retrieved from the mailbox and printed in bold letters are the names of two people. Two people who will join their lives together, promise forever, begin a new story. Two people who vow to endure across time. Those two bold names are important, I know. Of course, without those two people, the invitation would never be. The two are the reason we show up. And yet, the wedding day is about so much more.

What I noticed most on Grant and Kathryn's wedding day is all the people who surrounded them. The support system that has been with them from the beginning and who, I have no doubt, will be with them each step of the way. I watched as Kathryn's sister stood beside her, fixing her hair, adjusting her dress, lending a hand whenever a hand was needed. I watched as her Mom stood back with a proud look on her face. The mix of joy and awe that only a wedding day brings. I watched the friends who surrounded Grant. Deep, grounded friendships that have endured across years and life transitions. I listened to words written by Grant's mom, sweet words from a tender mother's heart. I watched as so many, with joyful faces, celebrated this lovely pair who have chosen to weave their lives together.

Yes, a wedding day is about two people, and a wedding day is about so much more. Grant and Kathryn, I couldn't be more happy for you. Happy for this new season of your life together and happy for all the love between you, and the love surrounding you. Thank you for inviting us to document your special day. May your love continue to grow and deepen with every step of your journey.