We just returned home after nearly two weeks away. A trip we've been anticipating for months and was the motivation to put our heads down and get our June work done so that we can enjoy time away. After having taken several smaller trips away with our little people, I've come to understand that the trips beauty often shows up on the other side of it–once we are home. During the trip, the chaos of travel, the late bedtimes, tired kiddos cramped into small spaces, unending questions of "what's next" and the like, I tend to view each leg of the trip through the lens of "in a week, I'll be so grateful for this".
So we are home now and I'm taking a few moments to pause and feel the weight of gratitude that fills my soul. To recall the details and to see all of it again, after a few days of rest.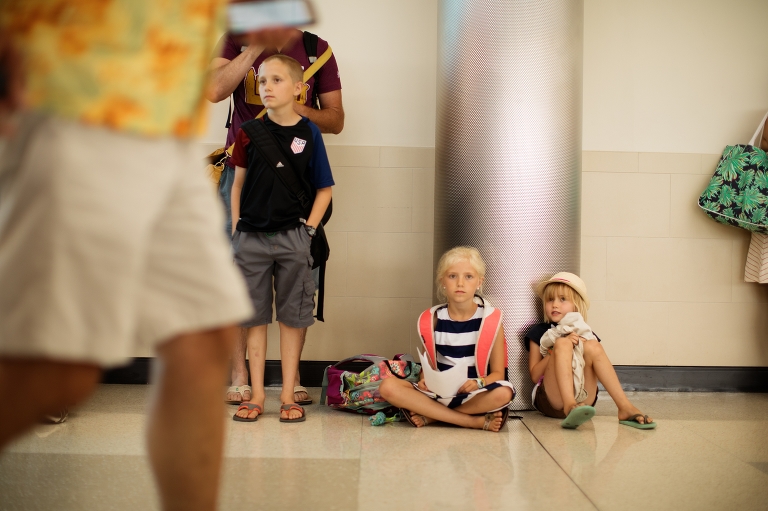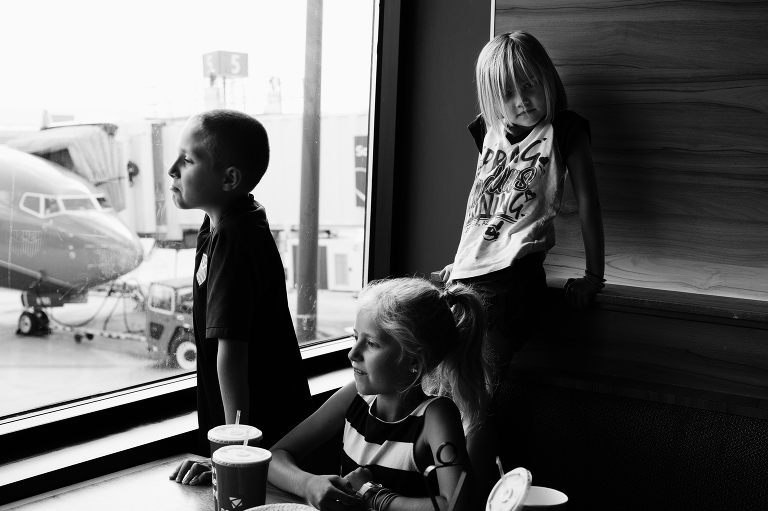 This was the first time all five of us have flown together. I've taken separate trips with the kids and before Meadow's arrival, we all flew together, but, for the first time, we all boarded a plane at the same time. (Charlie & Chanelle would dispute my point and tell you that Meadow was a lime shaped human inside my belly last time we all took a trip together, so technically, we've all flown together.)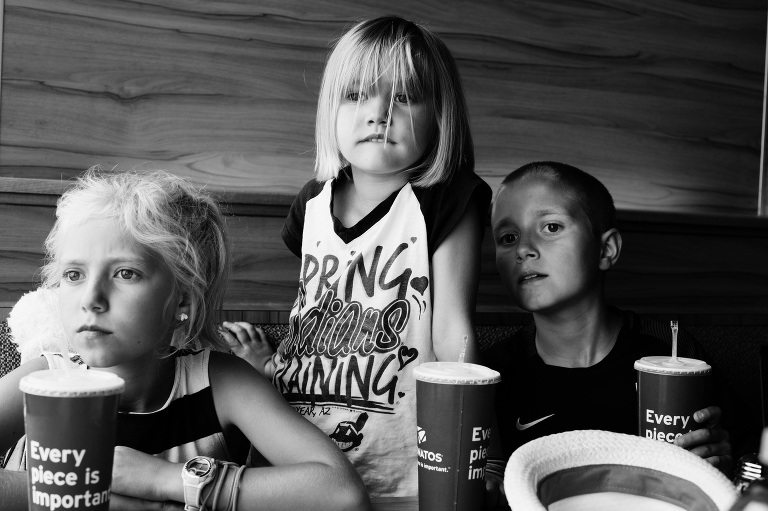 The first leg of our trip took us to Florida where we visited my grandmother–my Mom's mom.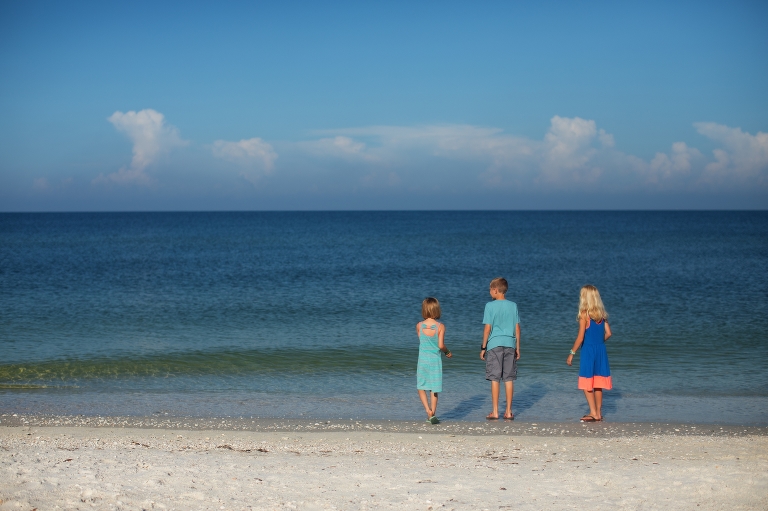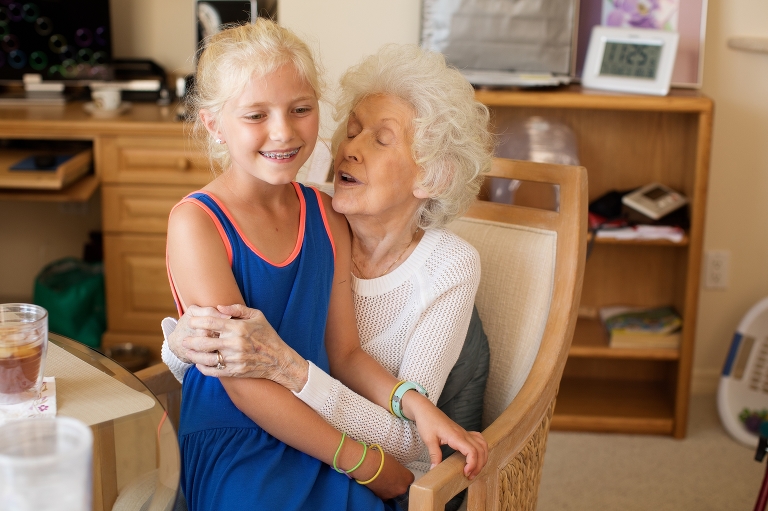 Between visits we made sure to find our way to the beautiful shores of the gulf where we set our little people (and my Big person) loose.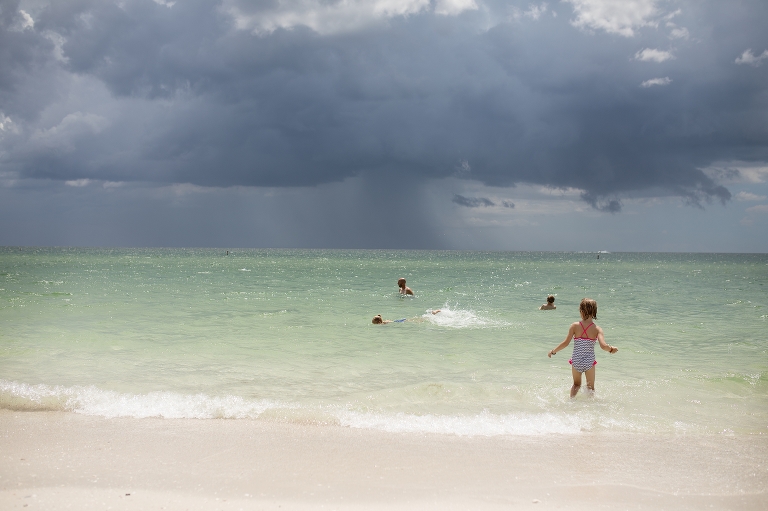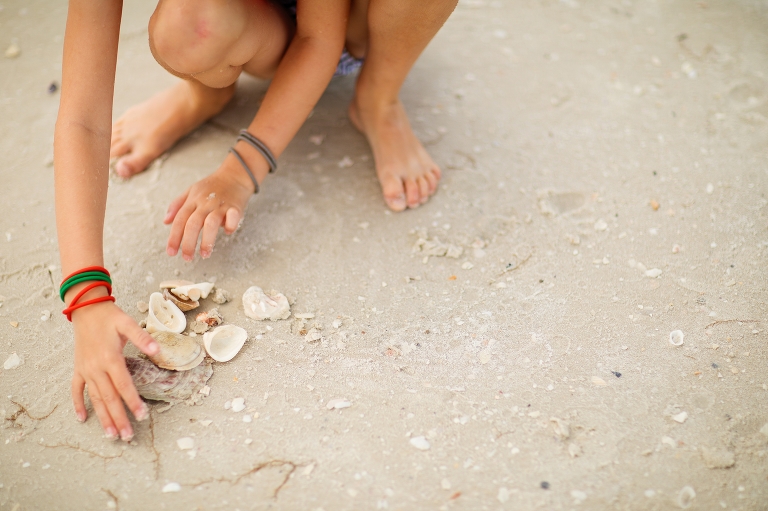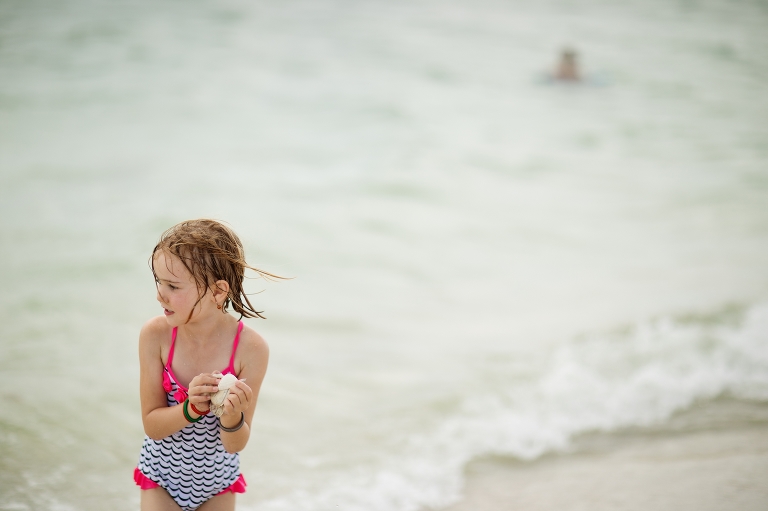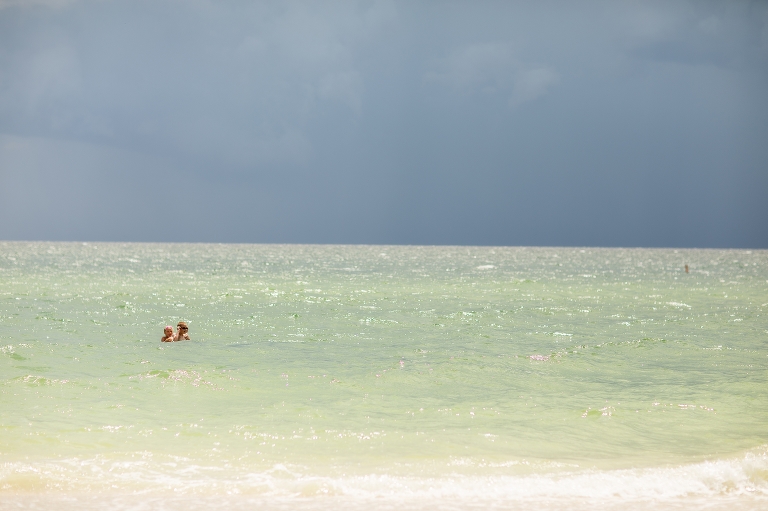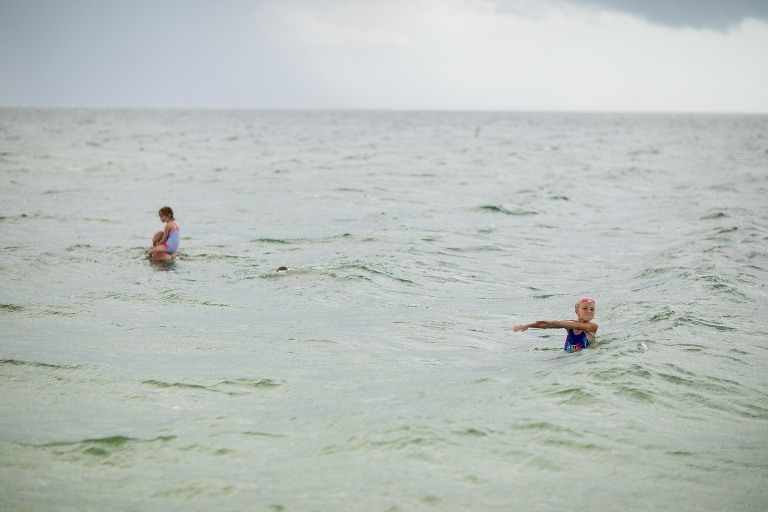 Summer storms appeared out of nowhere and we basked in the changing skylines. (Until Meadow sliced her foot on a shell, releasing screams that would terrify anyone within earshot. (Which, given the decibel of the screams was likely West Virginia.)
We had no big plans for this trip. We wanted to visit my grandma and we figured we would fill in the extra hours as they came.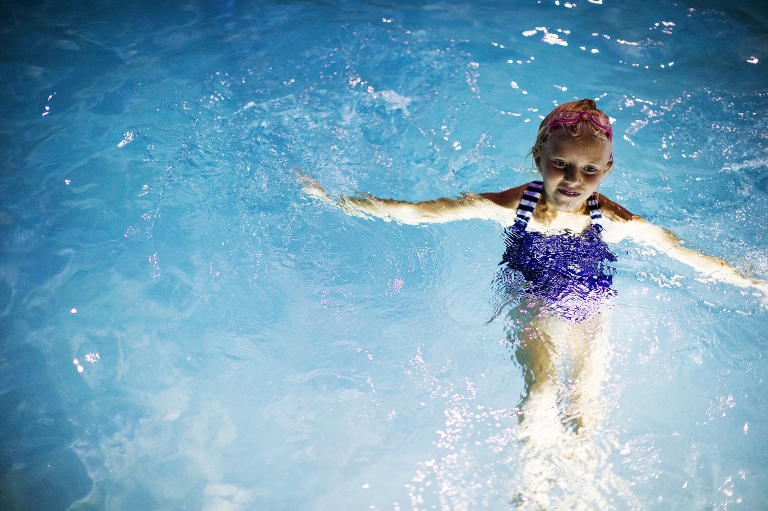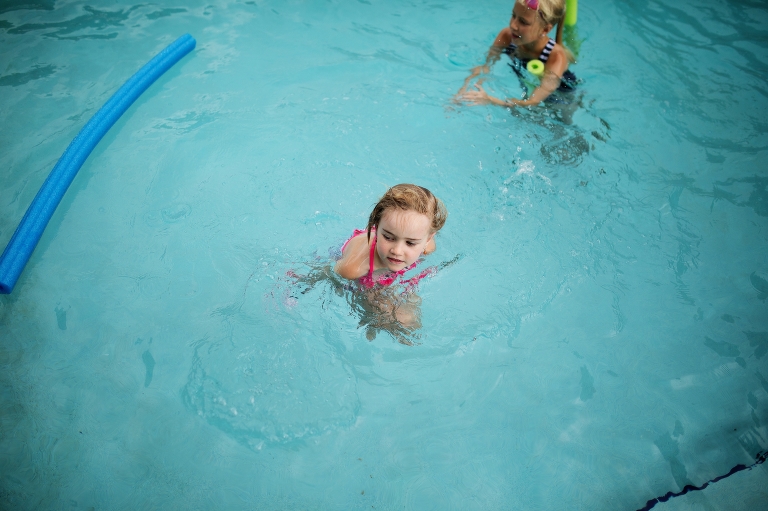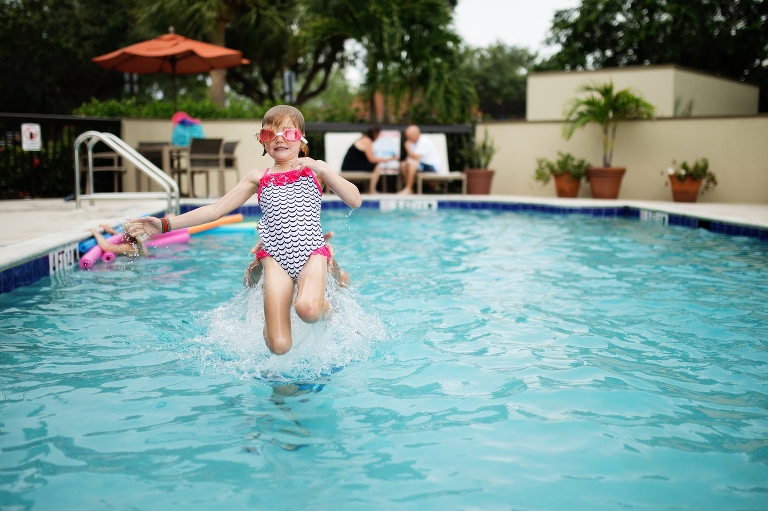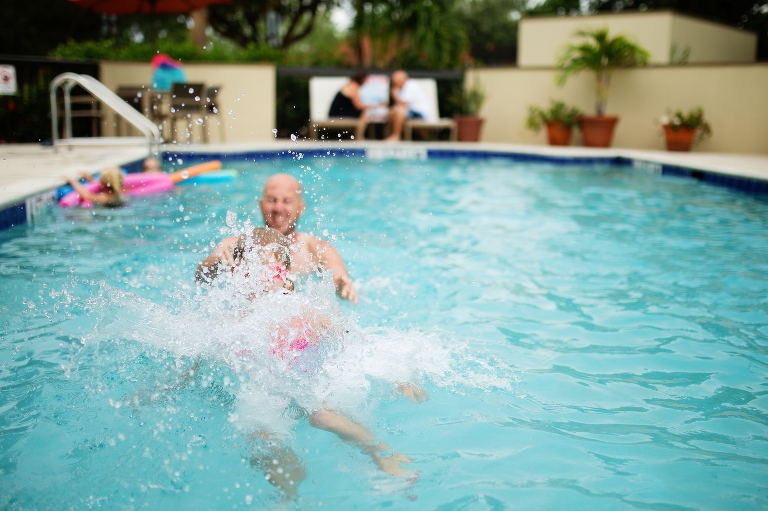 After leaving my grandmothers house on our first evening there, we decided to search for a new beach to take the kids to the following day. (See above, foot slicing, ear deafening screams.) We found a spot and decided to take a moment to simply "look" at the beach where we would return the following day.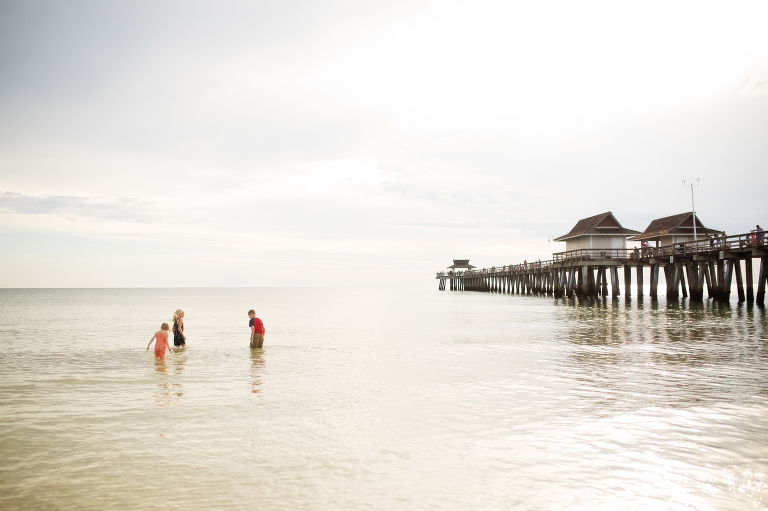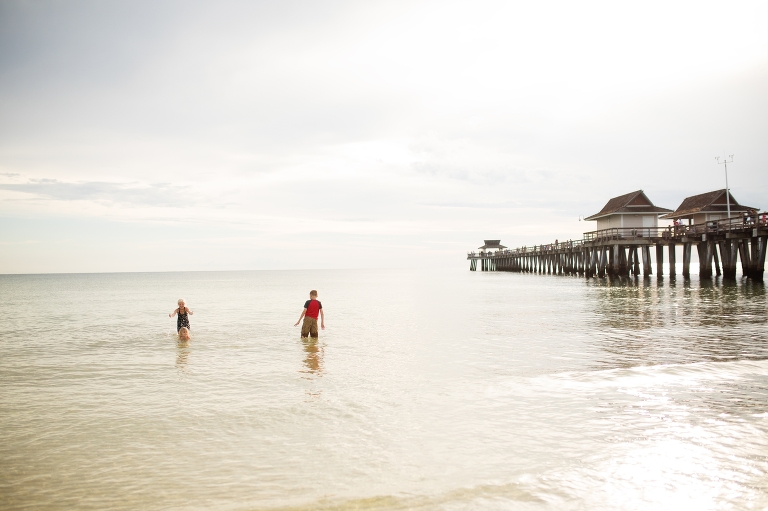 It took about 15 seconds for Chanelle to push Meadow, fully clothed, into the water. Then she moved onto Charlie. And Charlie returned the favor to Chanelle.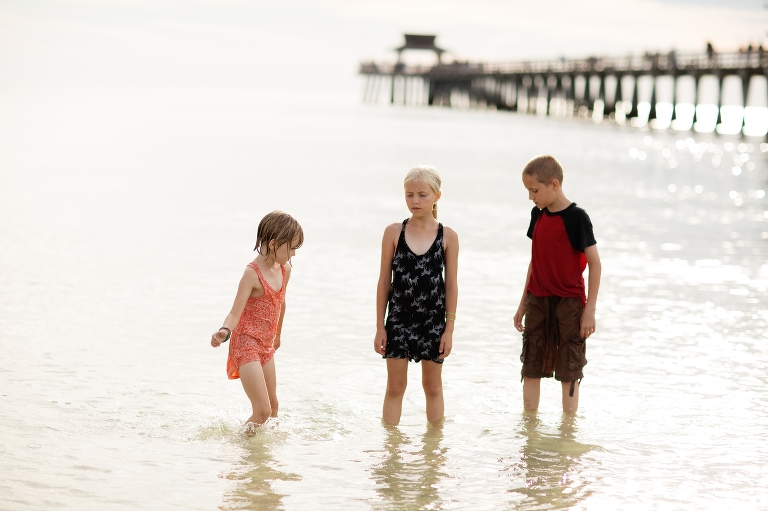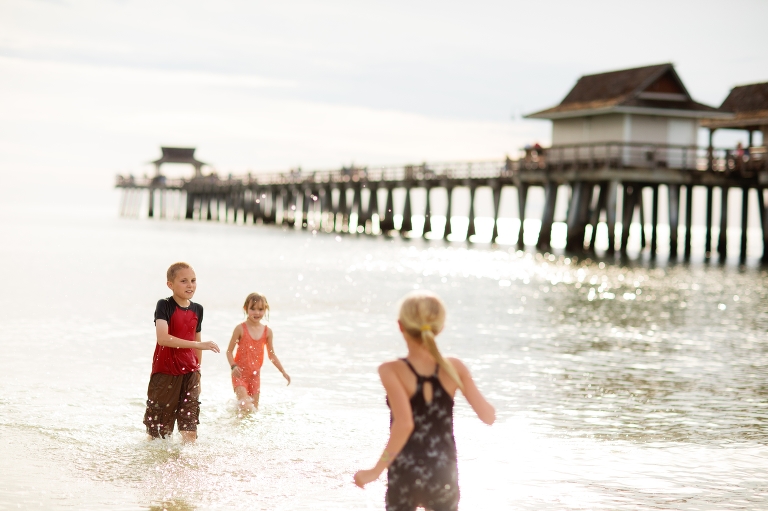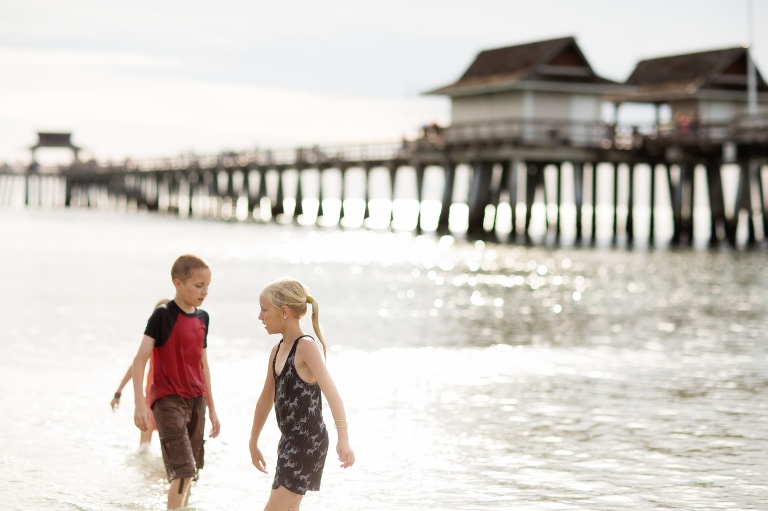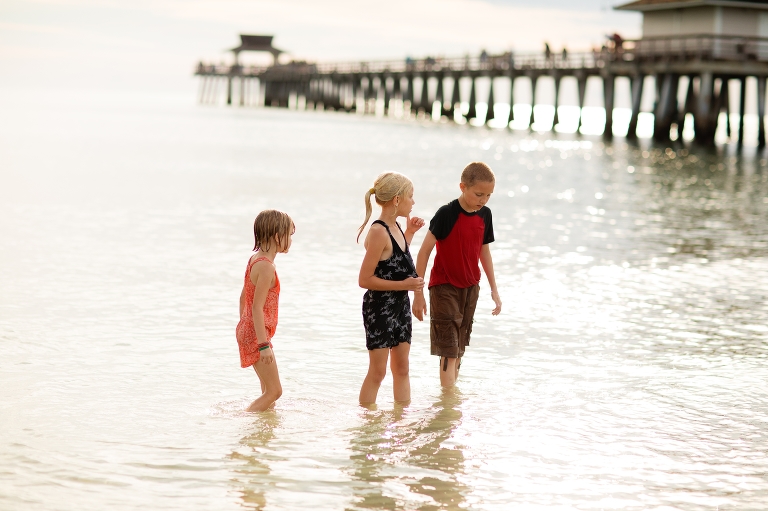 Chad and I looked at each other and decided rental cars could be vacuumed and kids can air dry but these memories will stay with us forever.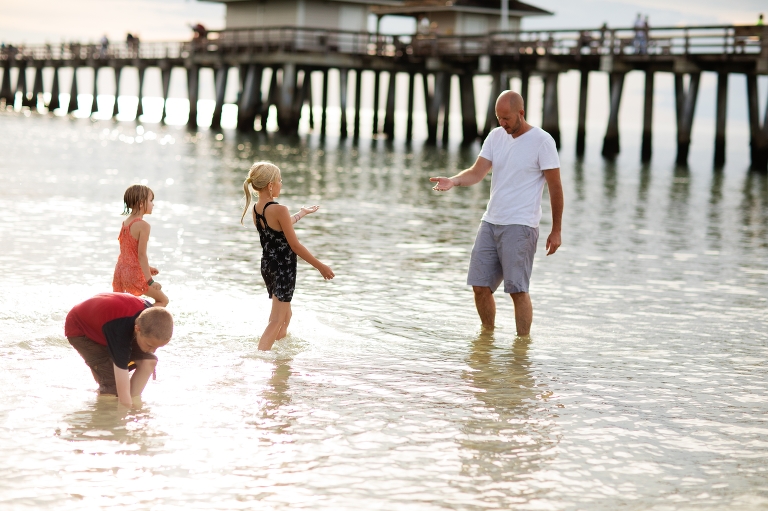 Out they went–all four of them. Searching, discovering, feeling the sand beneath their toes and the water soak their underwear–without a care in the world.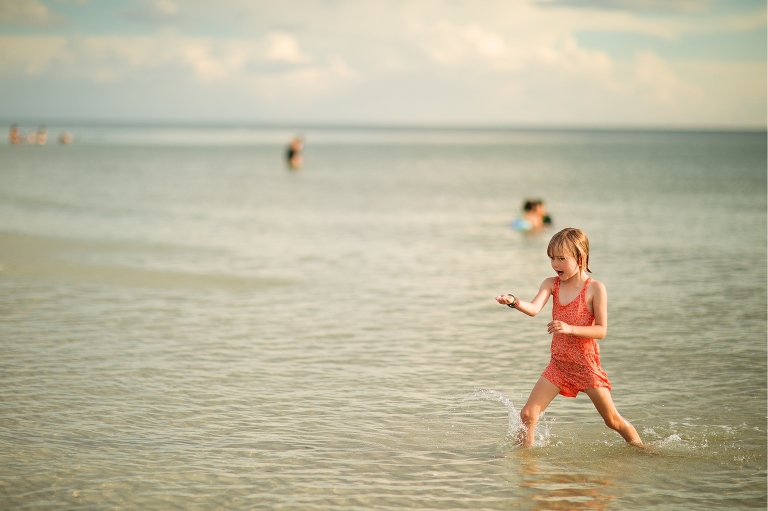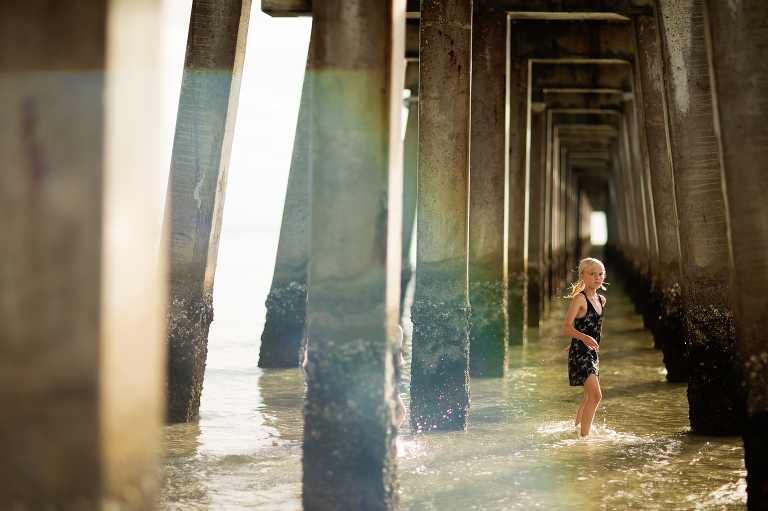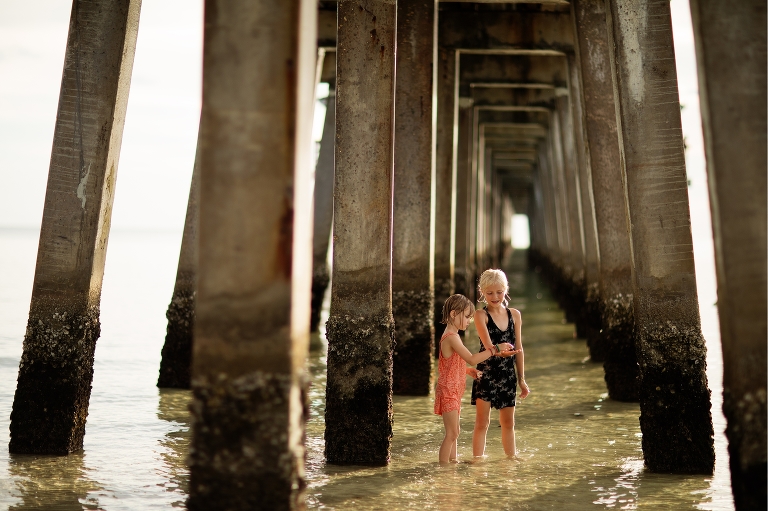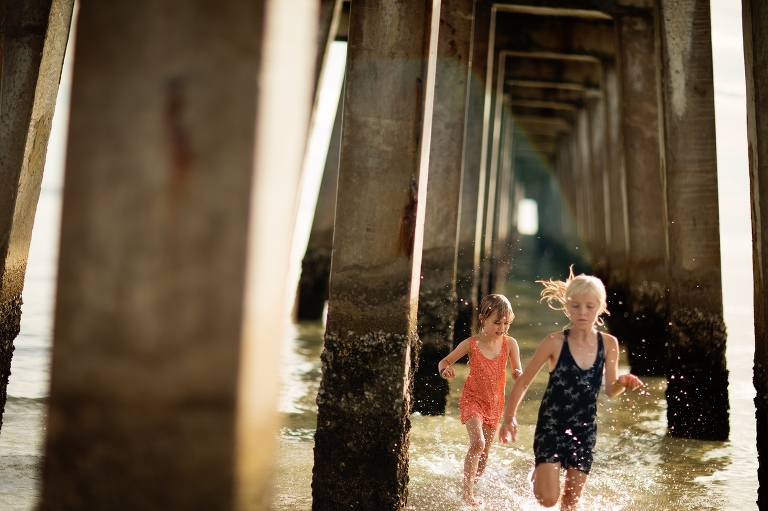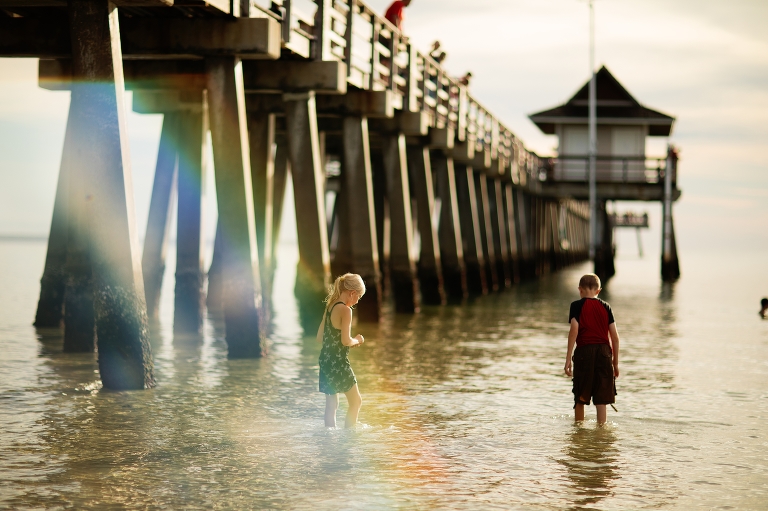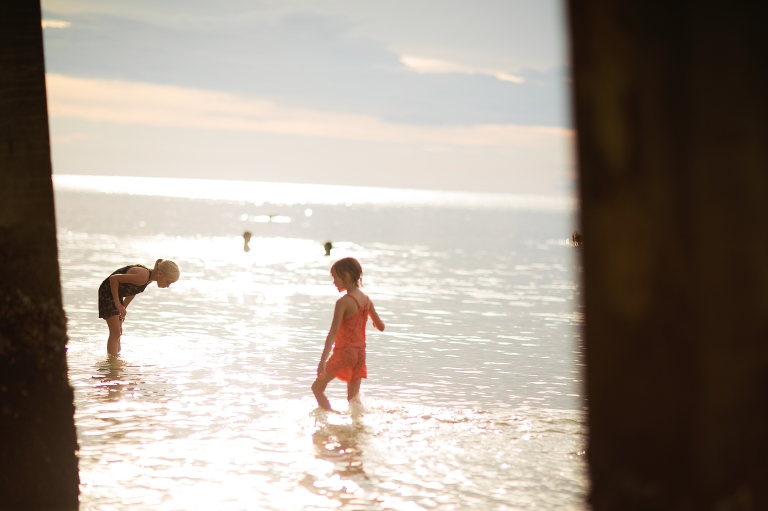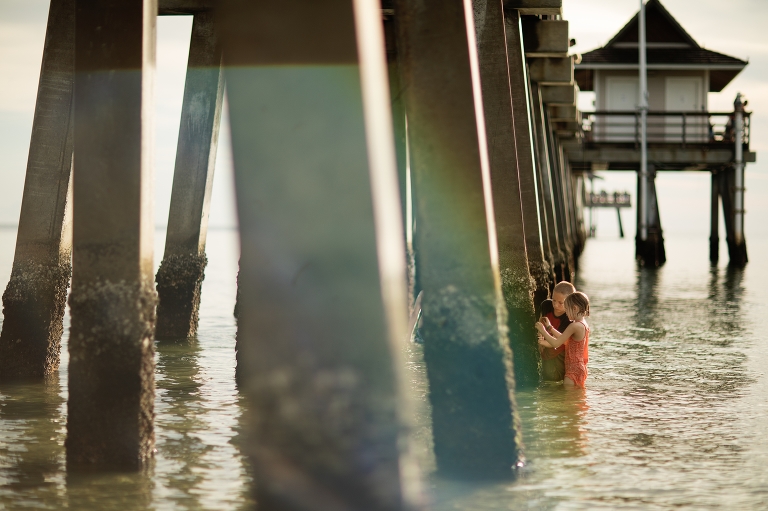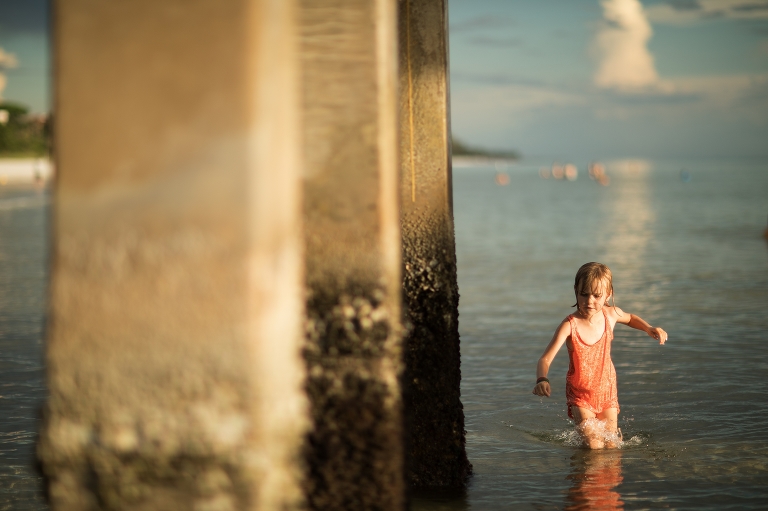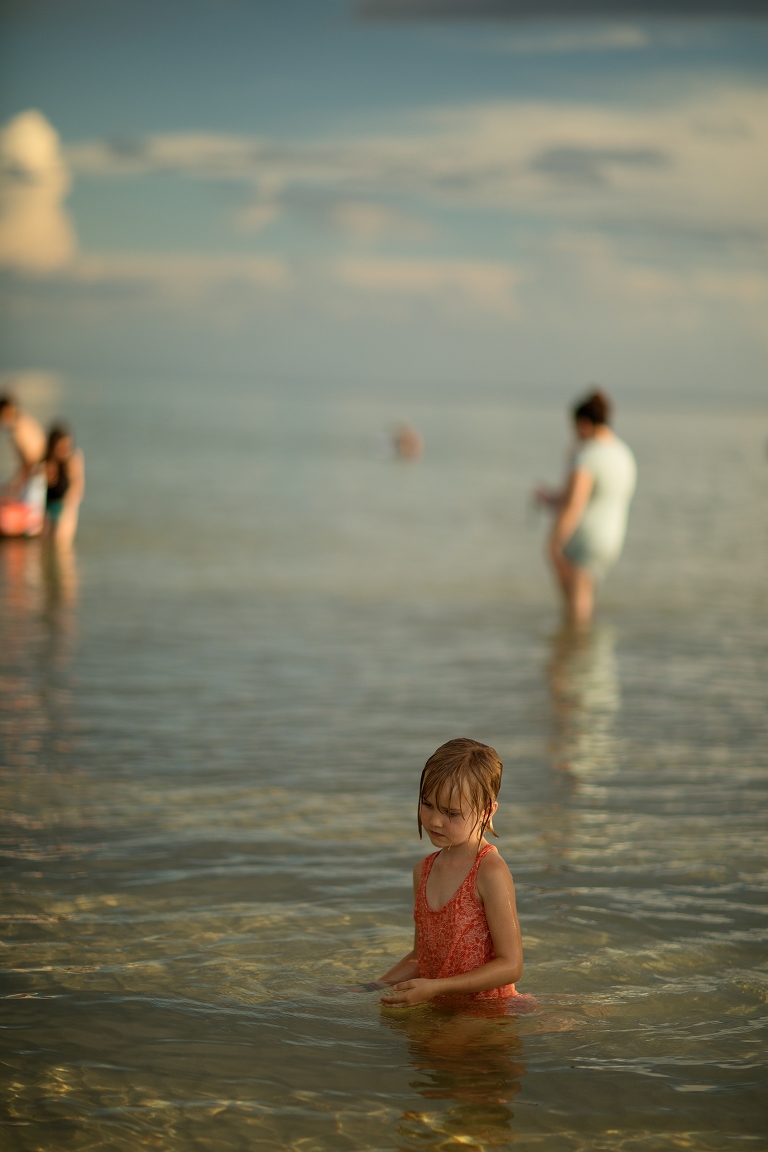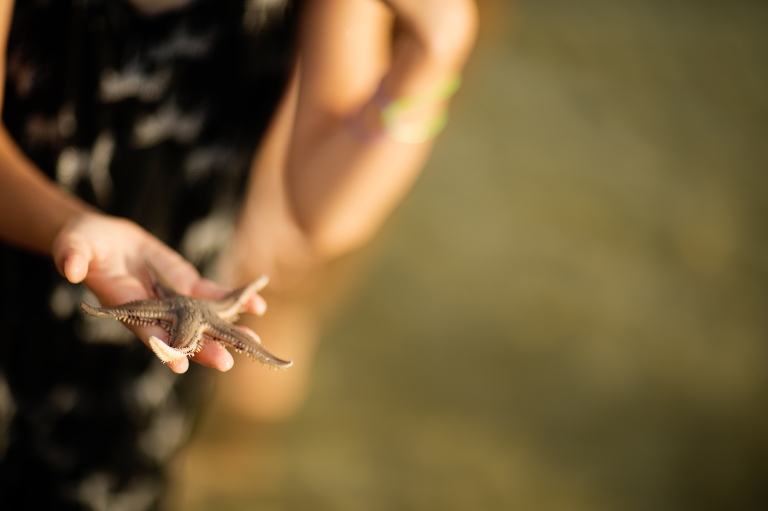 It is during these moments when I am so very grateful to be married to a man who is able to see the beauty of right now. Who teaches me to loosen up and live in the right now. Whose enthusiasm of these moments matches the enthusiasm of our little people.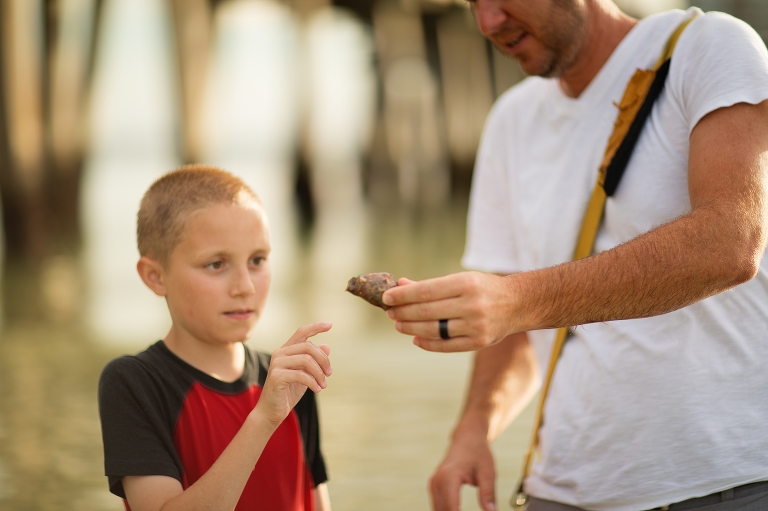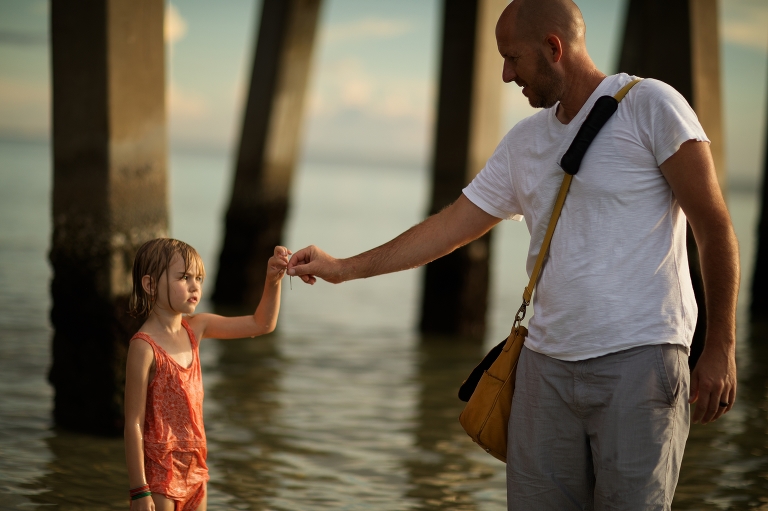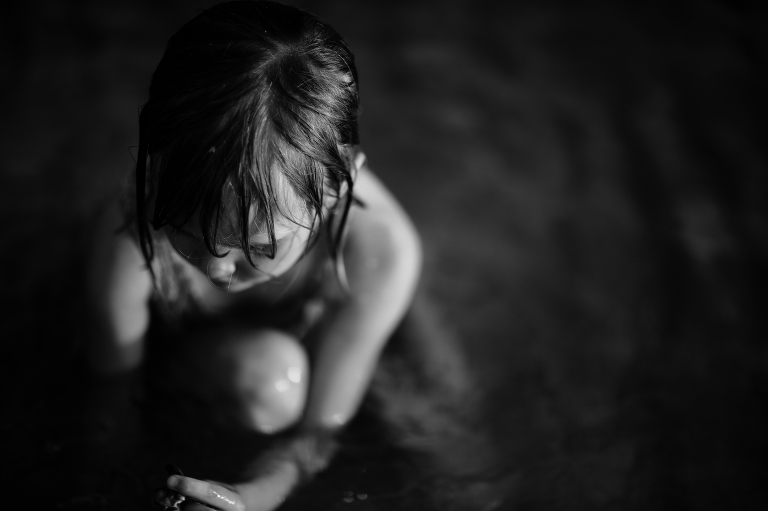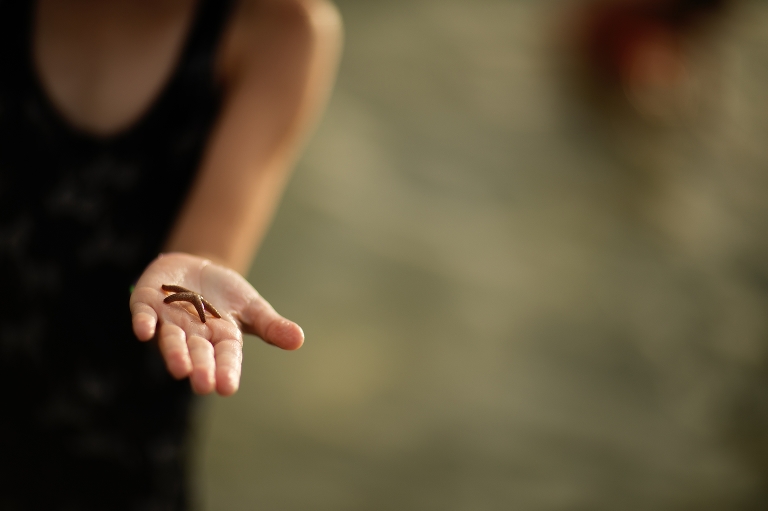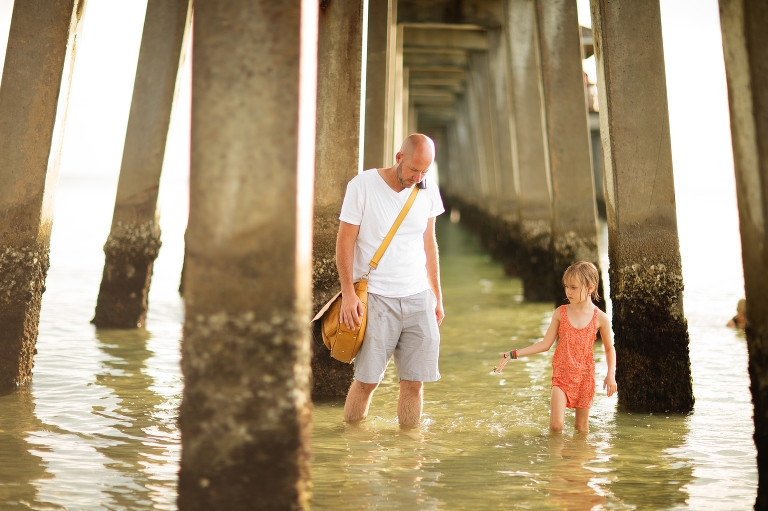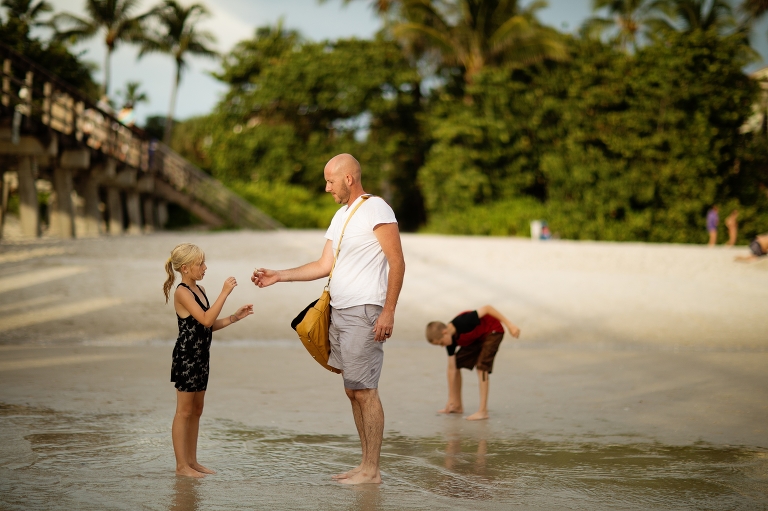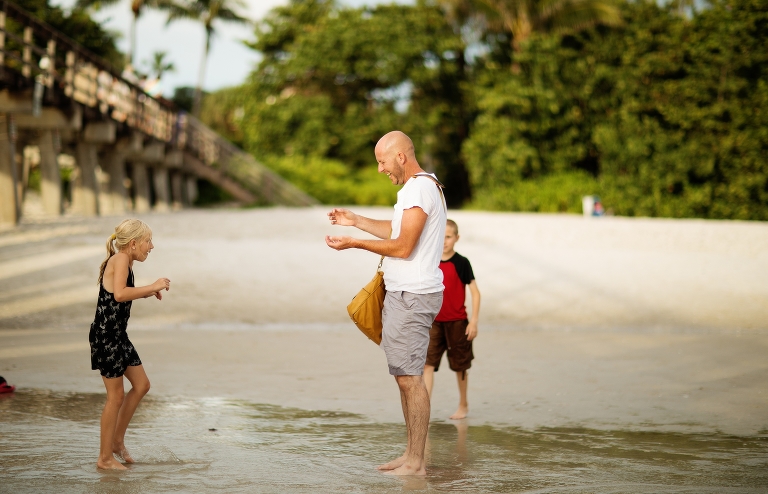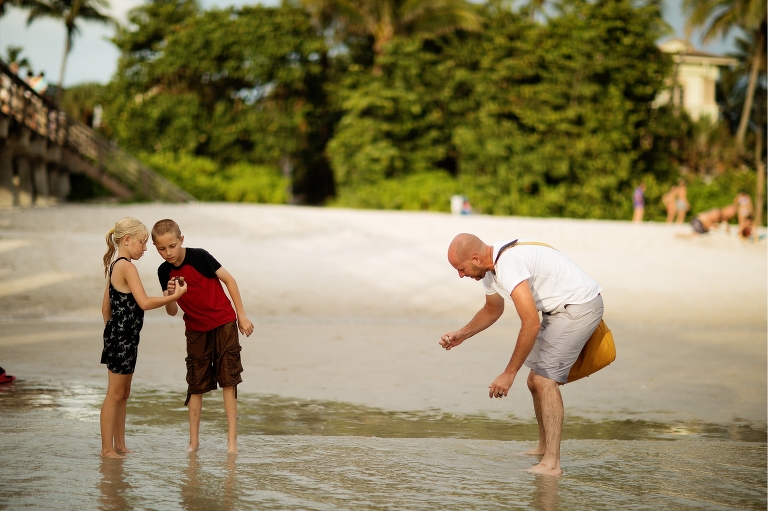 (Not to mention a guy who carries my camera bag.)
This was my favorite night in Florida. The spontaneity of it. The water that seemed to have the miraculous power of washing stresses away. This night will stay with me forever because it was another opportunity to learn that, more often than not, the best parts of life occur in the unplanned moments.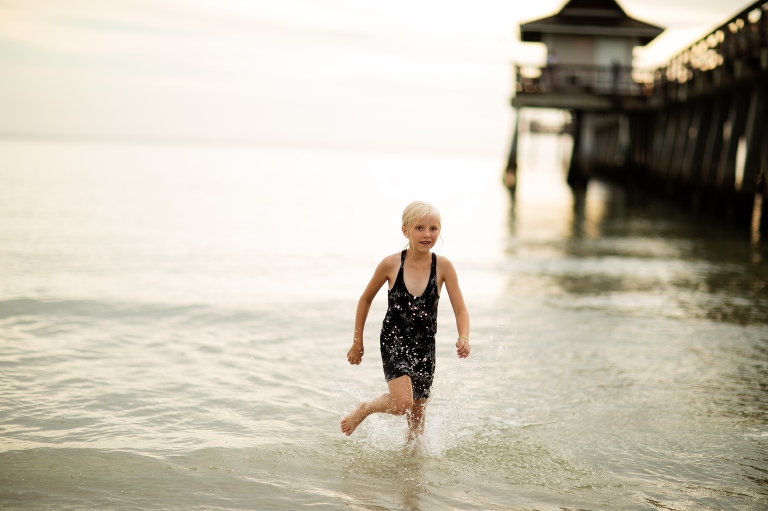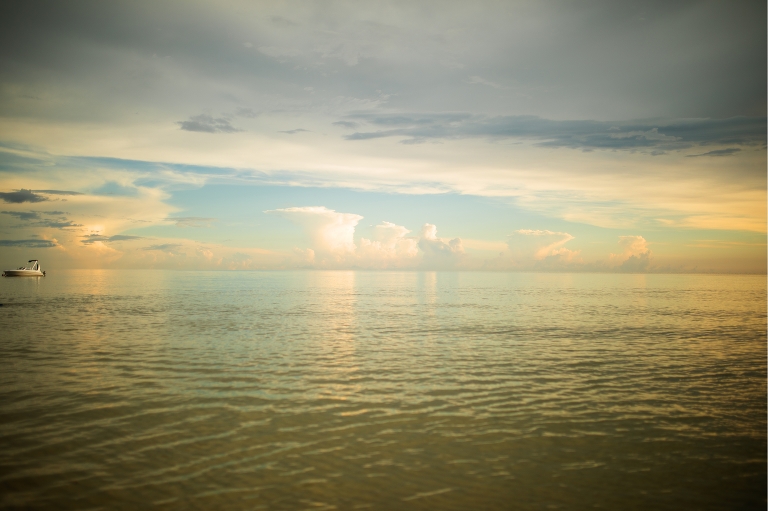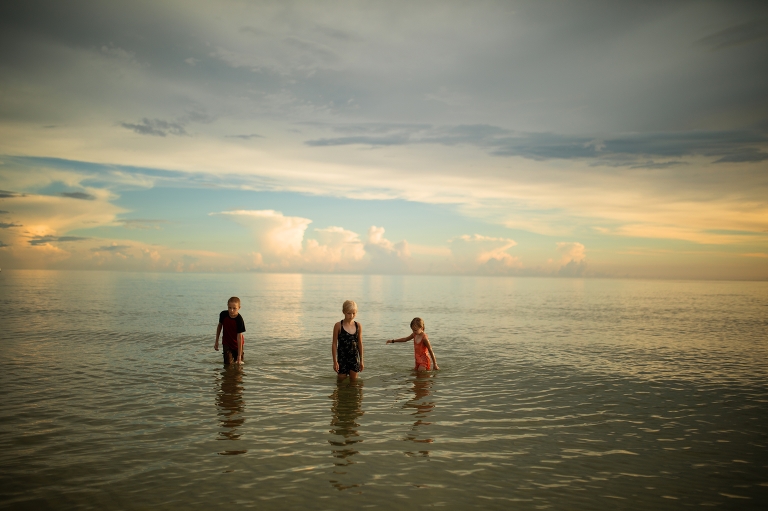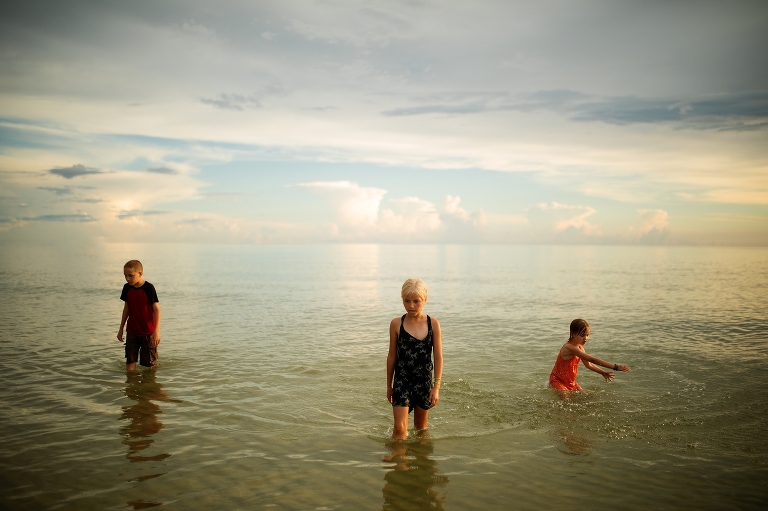 We had no problem filling the hours with the beauty that Florida has to offer. . .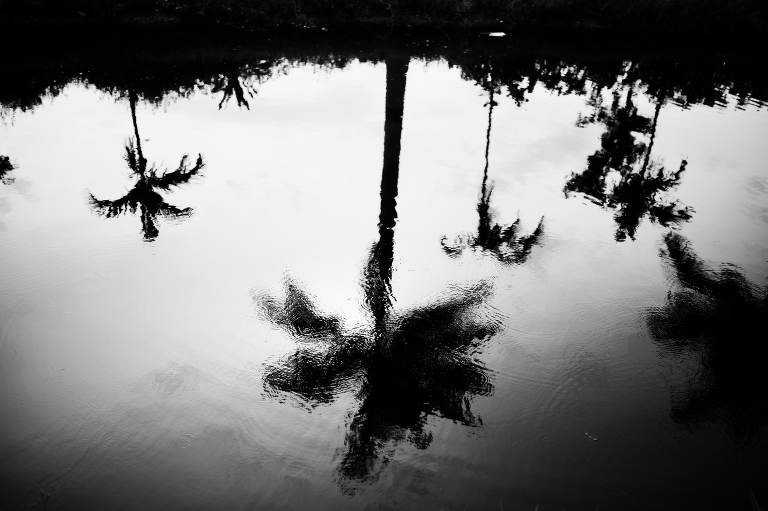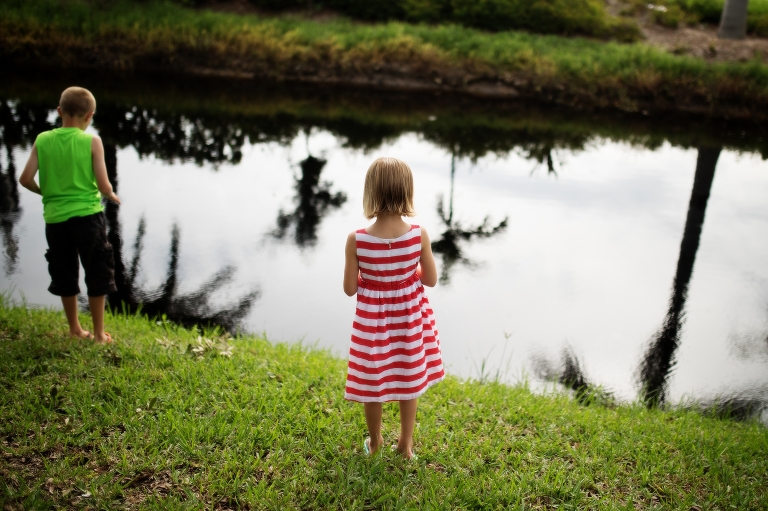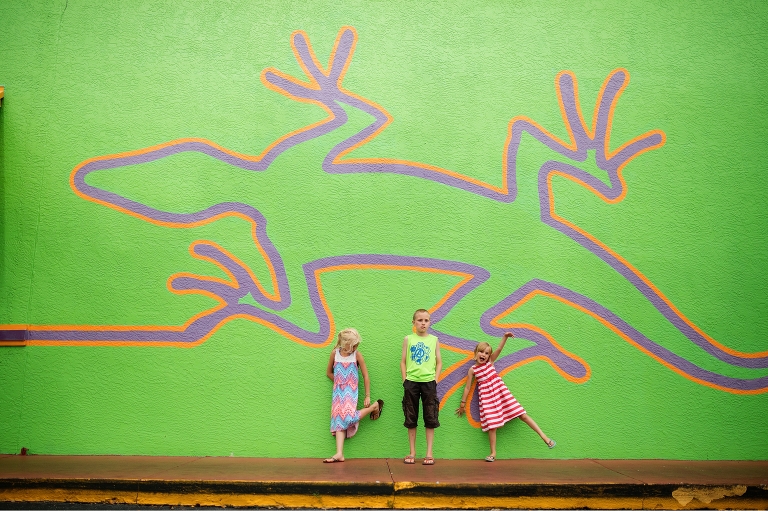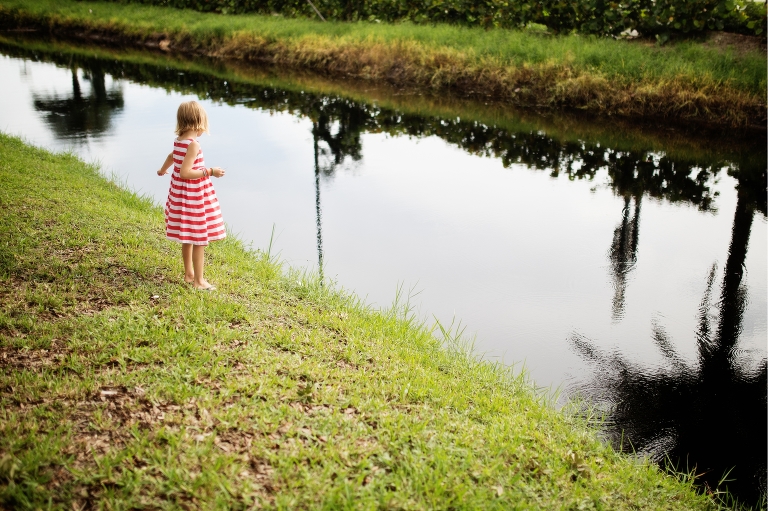 And we closed out our trip with one last visit to the beach where, appropriately dressed, my people explored, discovered, laughed, and did their thing. And as I stood among them, I closed my eyes and breathed deep on gratitude that I get to do life with these people. That no matter what happens–the failures, the trials, the struggles and the unknowns, I am grounded by four people who I call my own.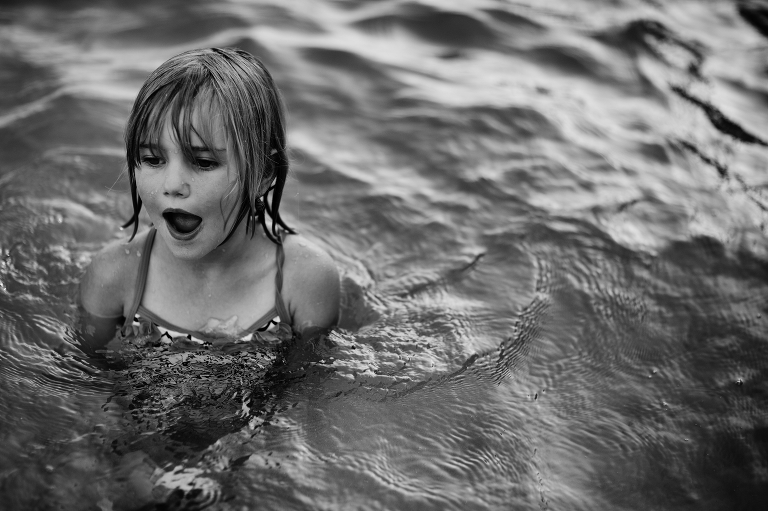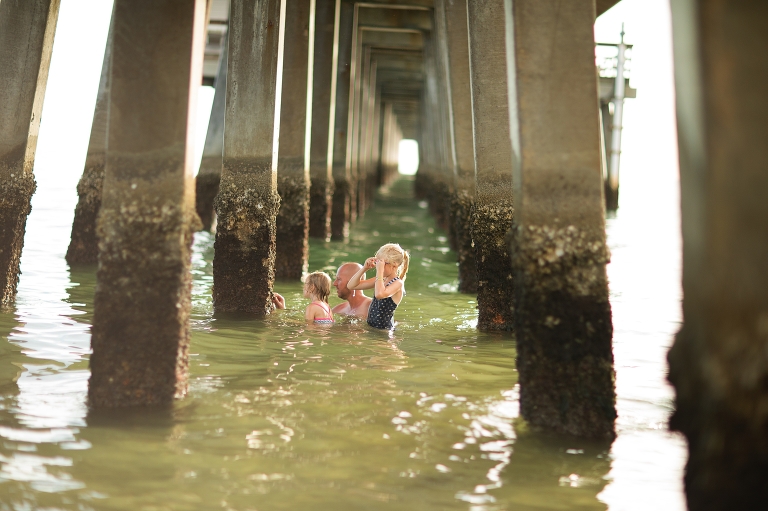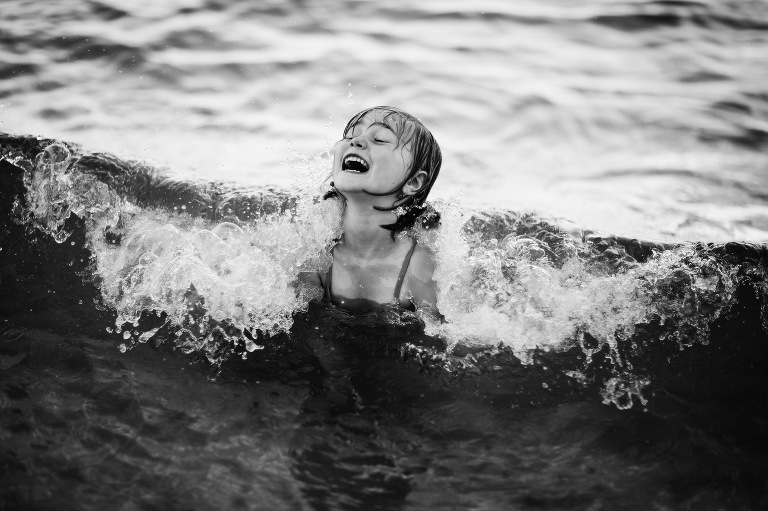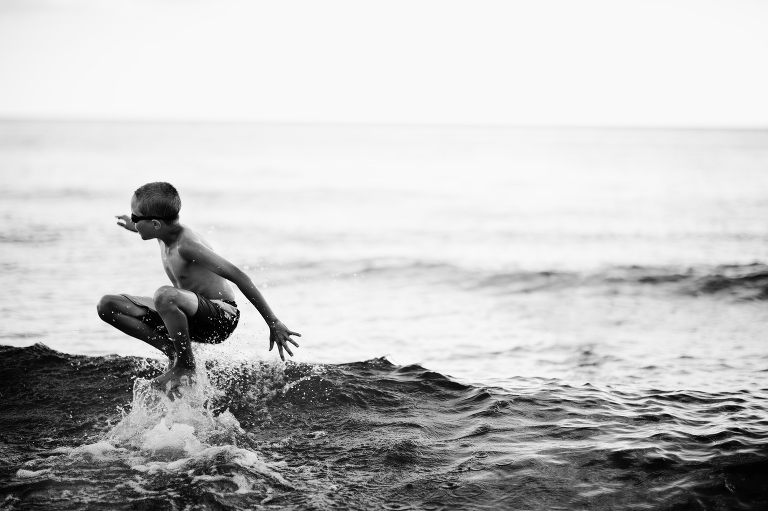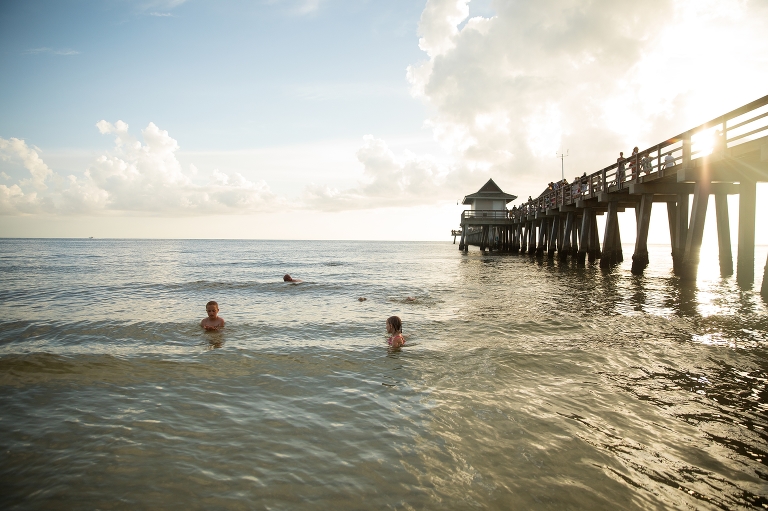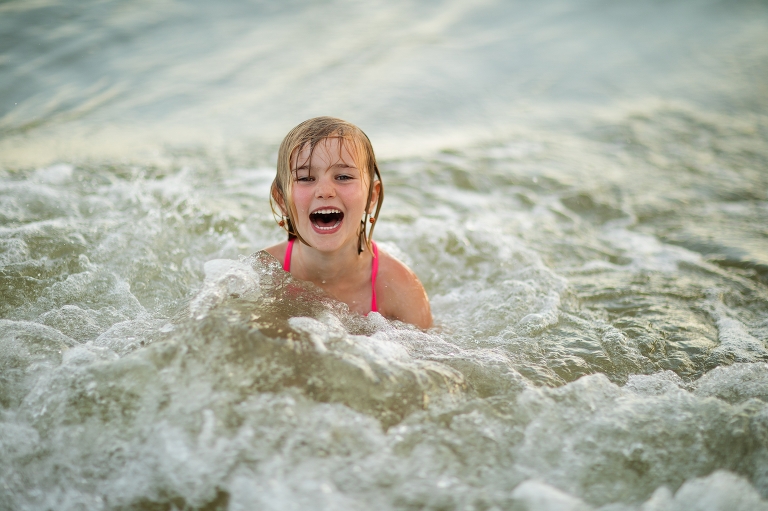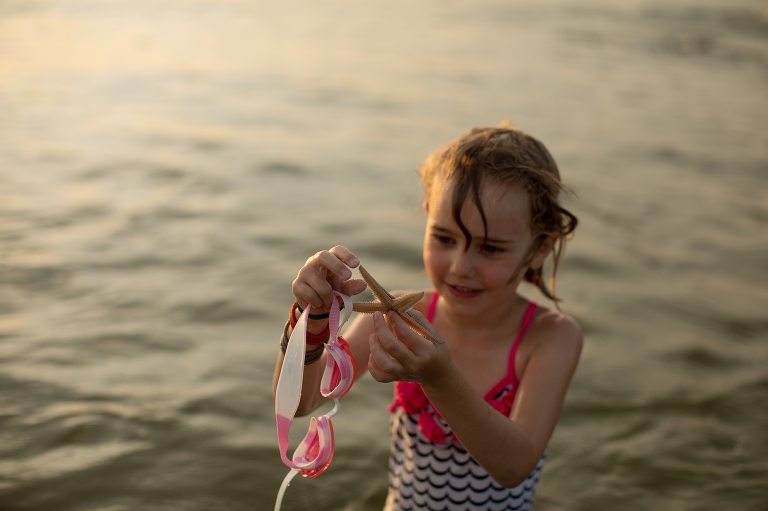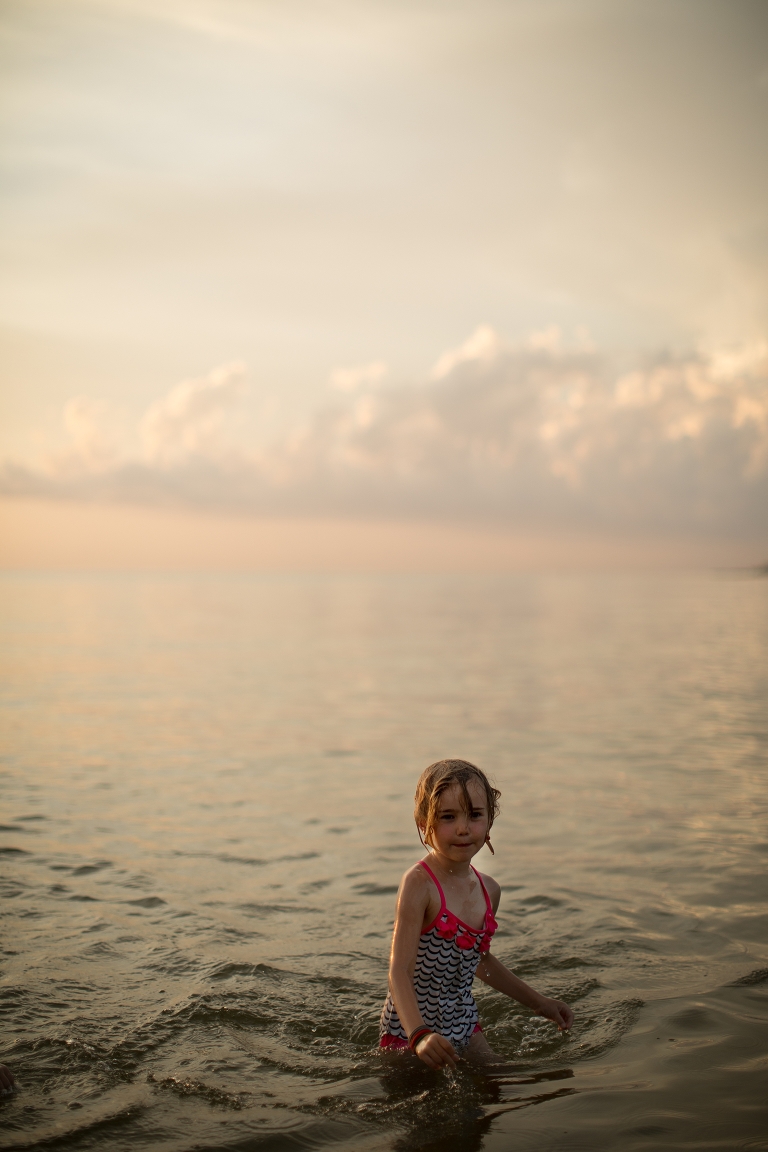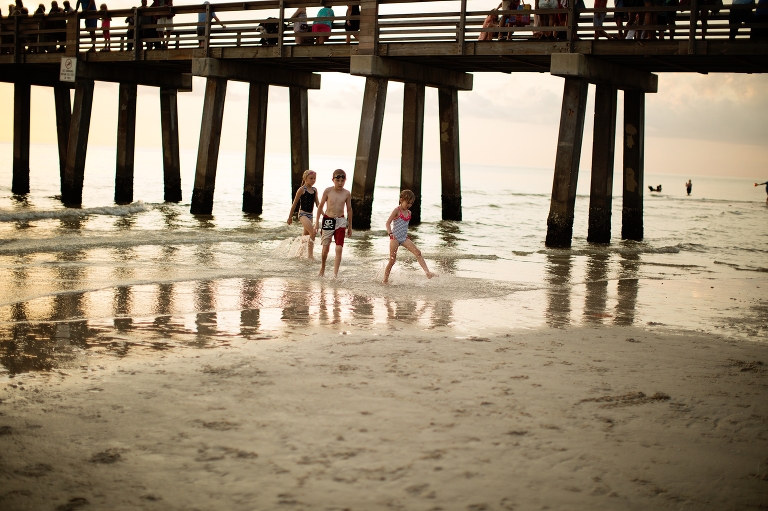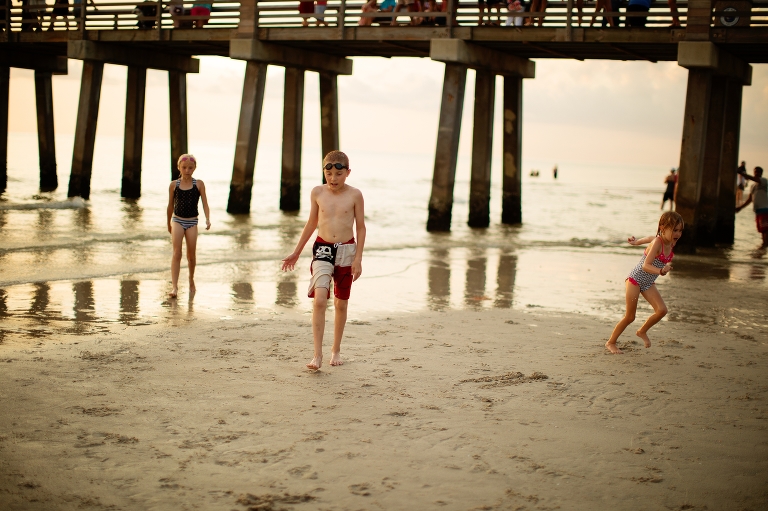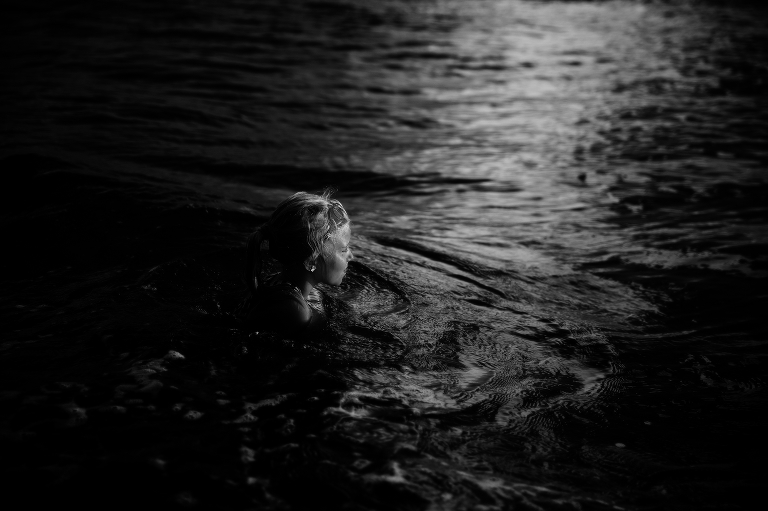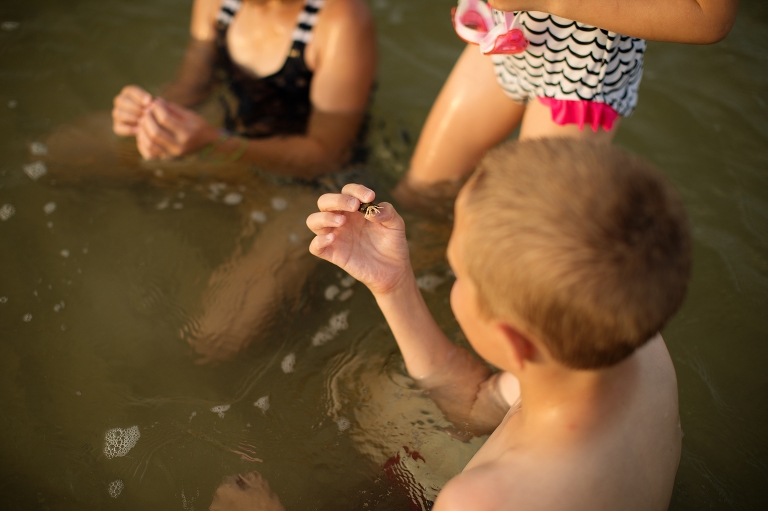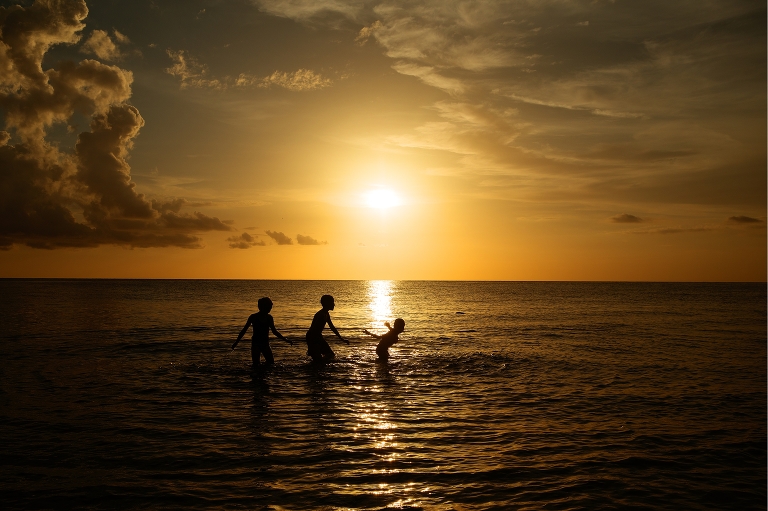 (If you've made it this far in the blog, you might be wondering why I titled it "205". Bear with me, I'm getting to my point.)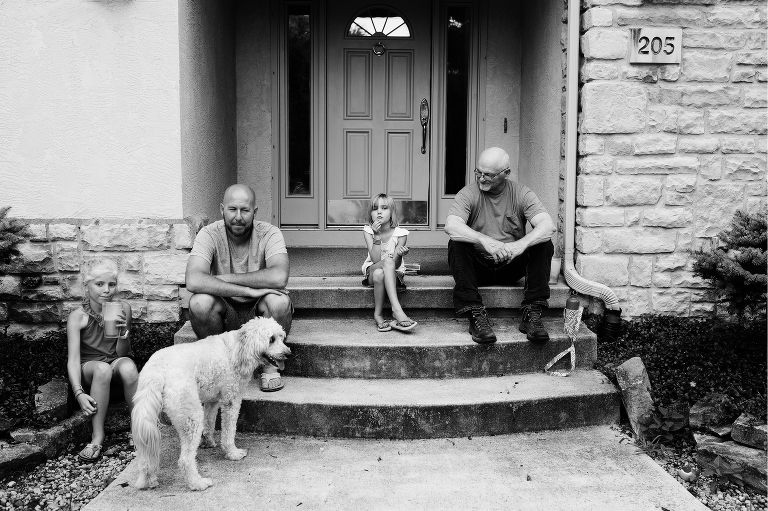 The second leg of our trip took us to the place I still call "Home". 205. The place where my Dad lives. My Hometown.
It might seem silly. Spending a week in a small town with little to do but hang out and, well, do little. But this has become a tradition for our little family over the past few years. Every summer, we find a week to get away, we load up our pup and four times the clothes that we actually need and we hang in the place that raised me.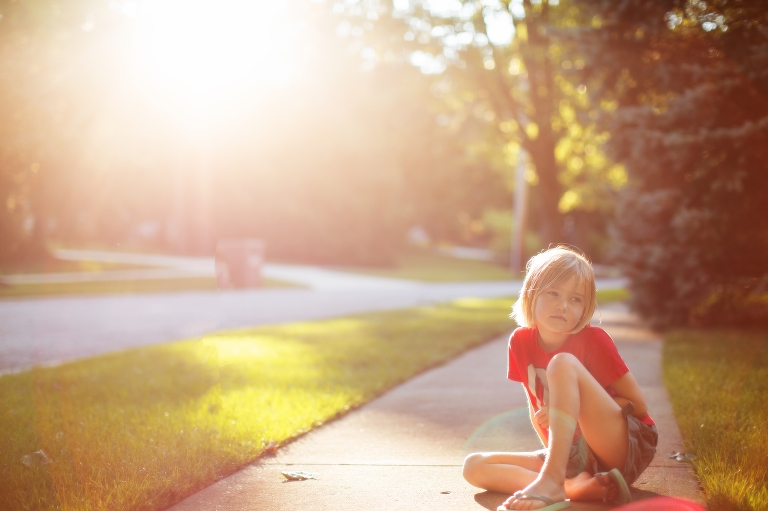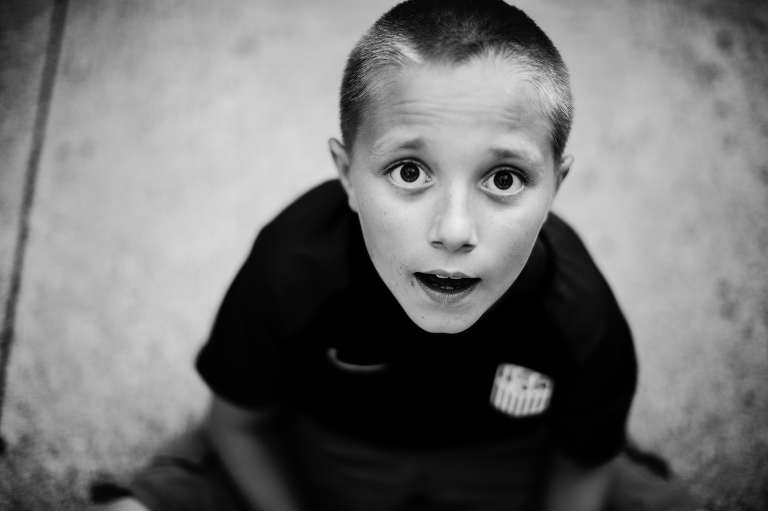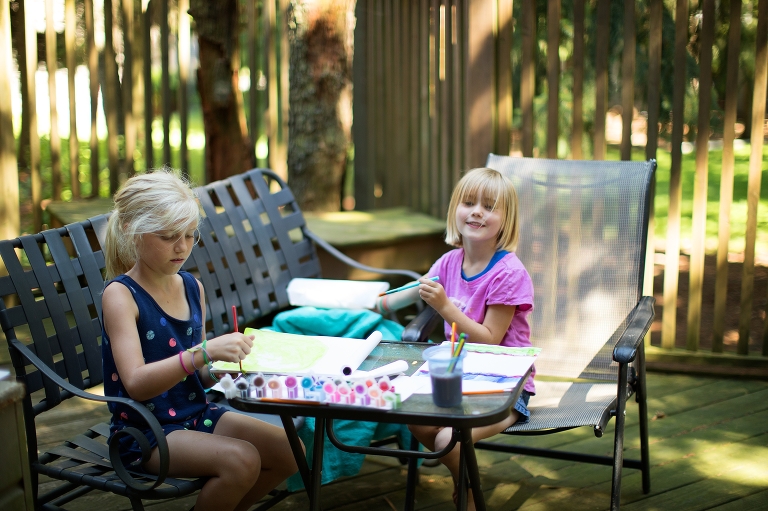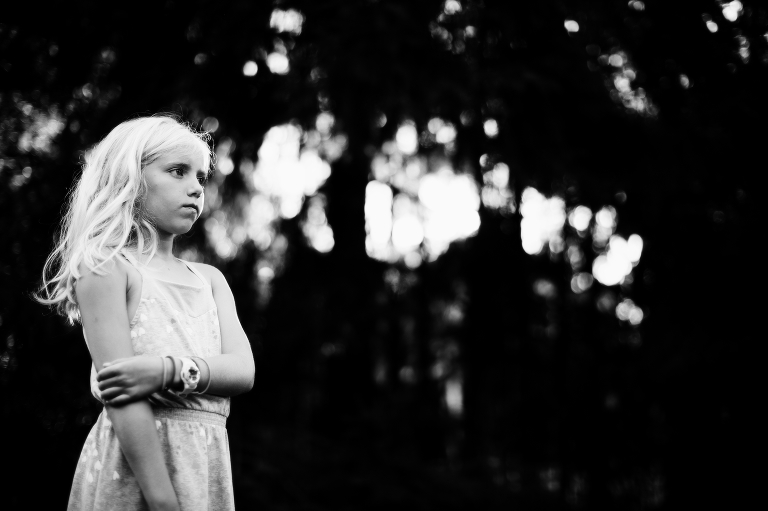 Every summer I tell and retell stories that I've told in the past. I share about the roads where I ran and as we pass by the houses where friends used to live, I share the pieces of my history. They are kind enough to humor my stories and to refrain from telling me that I shared the same stories last year. They know that even though the years have passed, this place–205–shaped me and I honor it.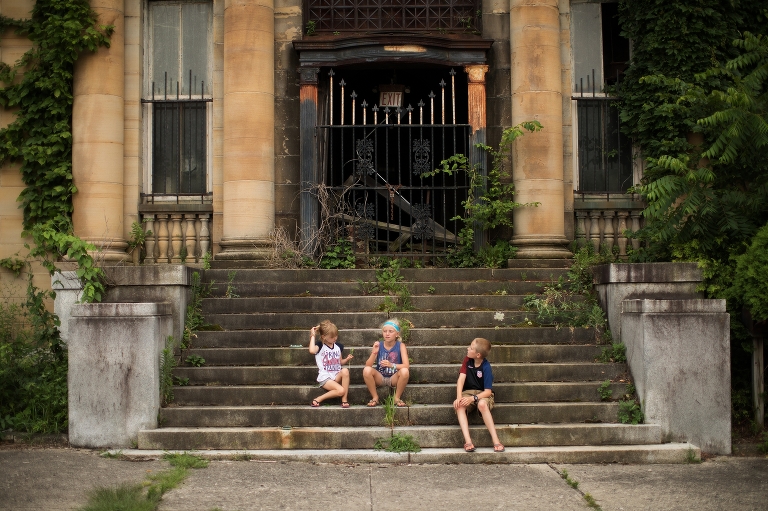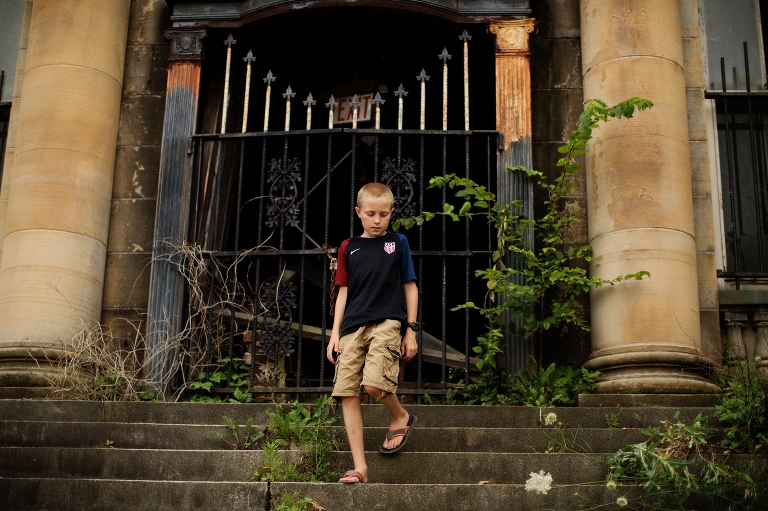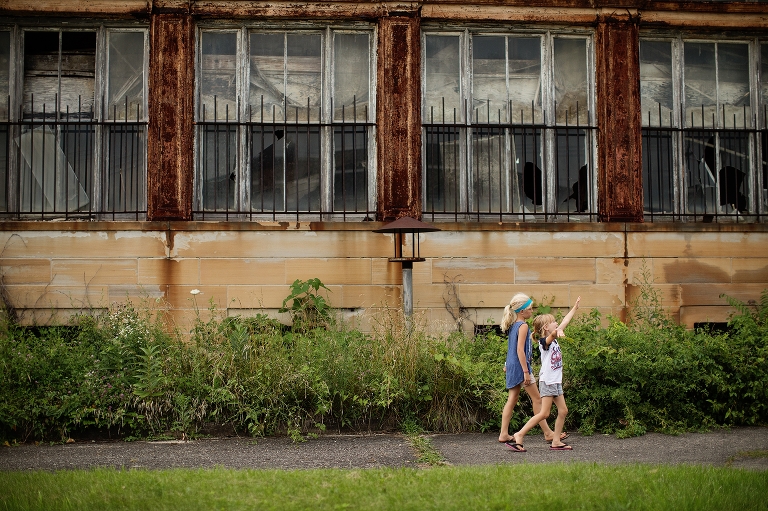 We lived in a few homes in my Hometown though my childhood years. In fact, 205 wasn't home until my senior year in high school. Still, 205 was the place I 'left" to discover a new world in college. 205 was the place I returned to that relieved the horrible homesick feelings that came in the following months. 205 is the place where I brought Chad home to meet my parents and the place where I stayed the night before I said "I do". 205 was the place where I brought my first child 'home'–and the second, and third. 205 is the place where, sometimes, I can still hear the echoes of my Mom's voice and feel the joy of her spirit. 205 is the place where I know that I know that I know I am always welcome.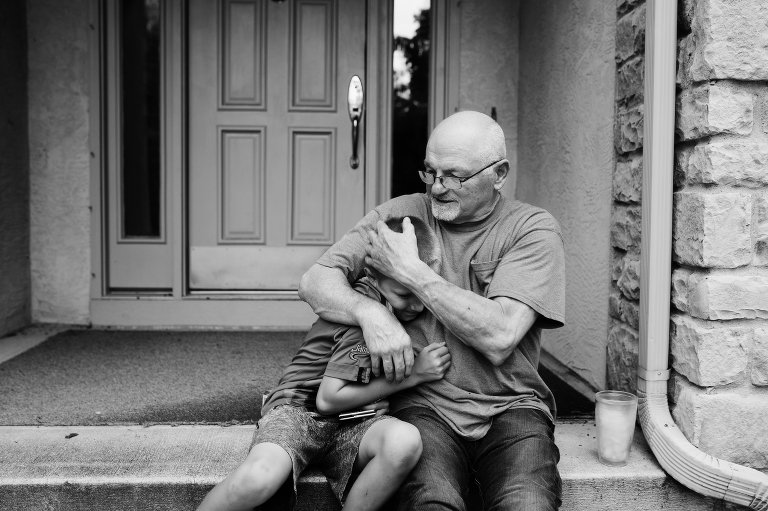 And so, summer after summer, we return and we form our own traditions in my hometown. Traditions that are a piece of my past and a piece of the now.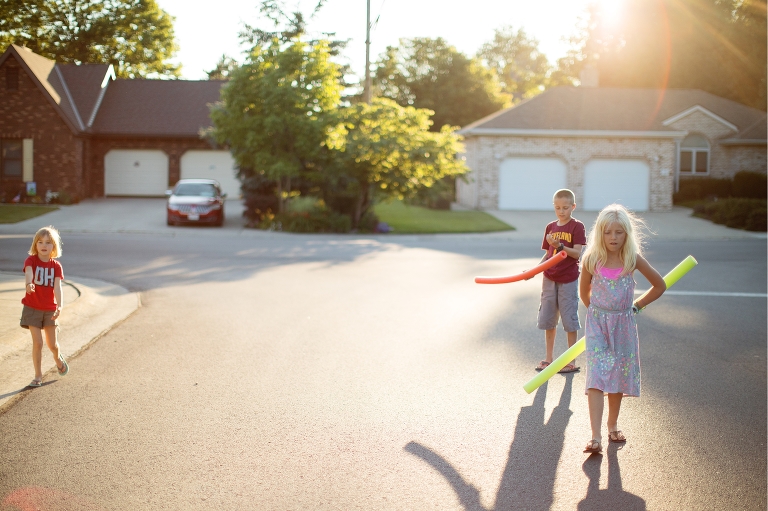 We walk the streets of my old neighborhood and act as if we belong there. . .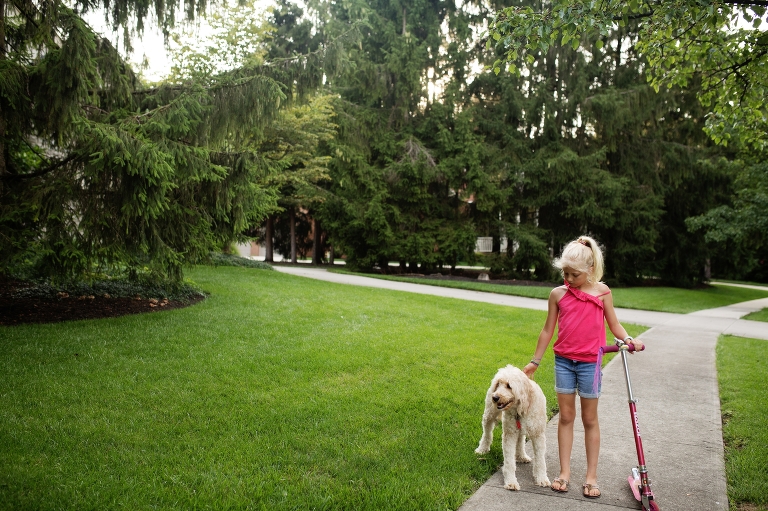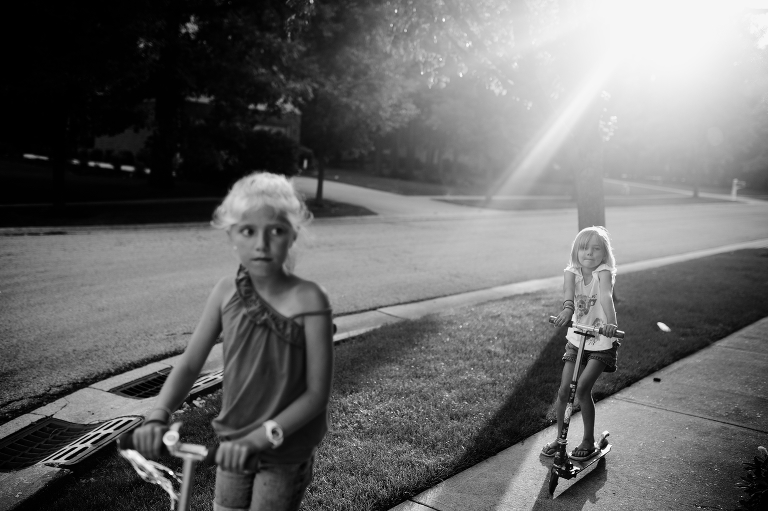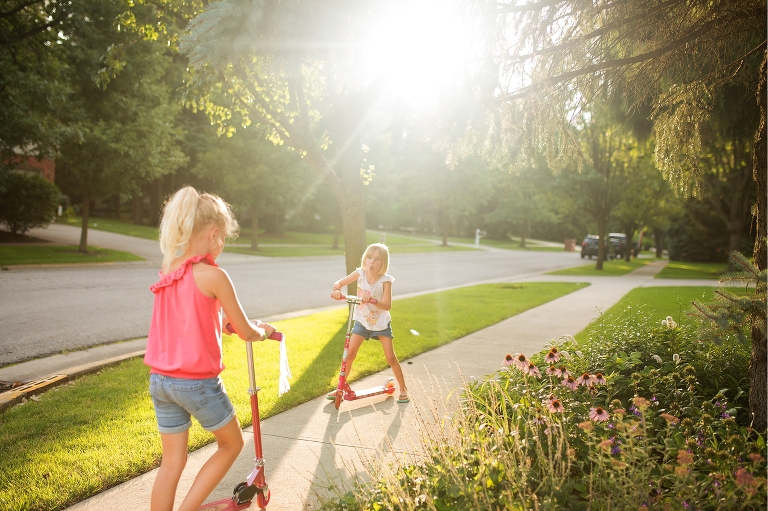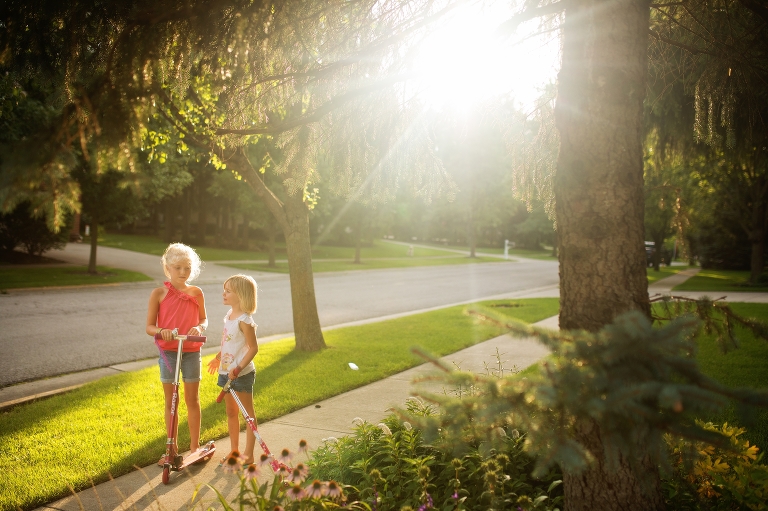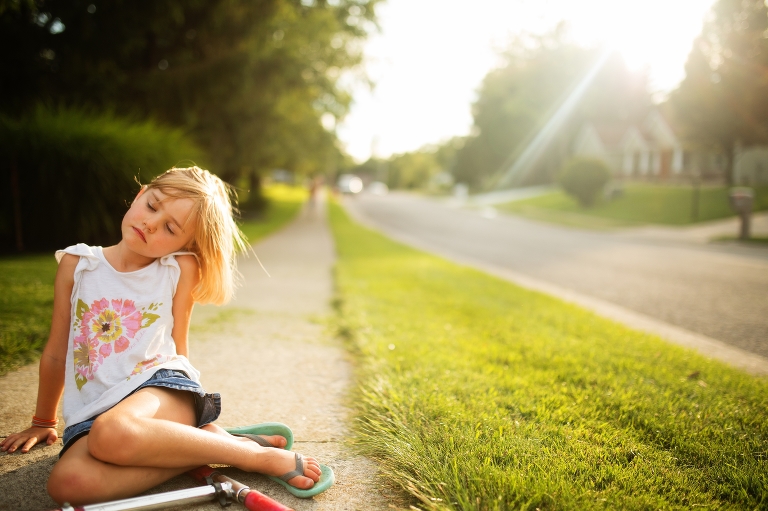 We gather on my Dad's front porch and certainly spark neighborhood talk that goes something like, "what the heck is going on at 205?"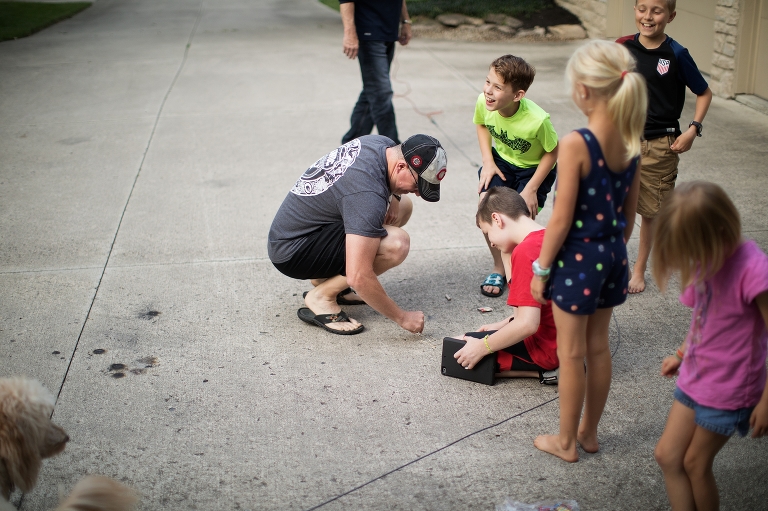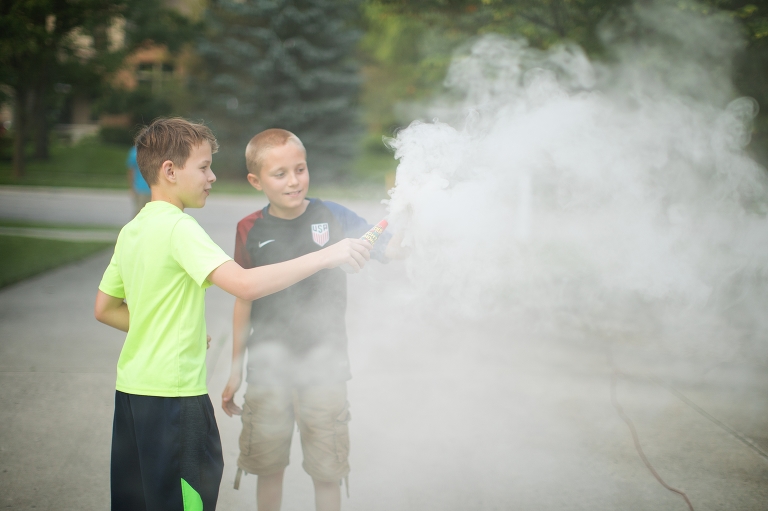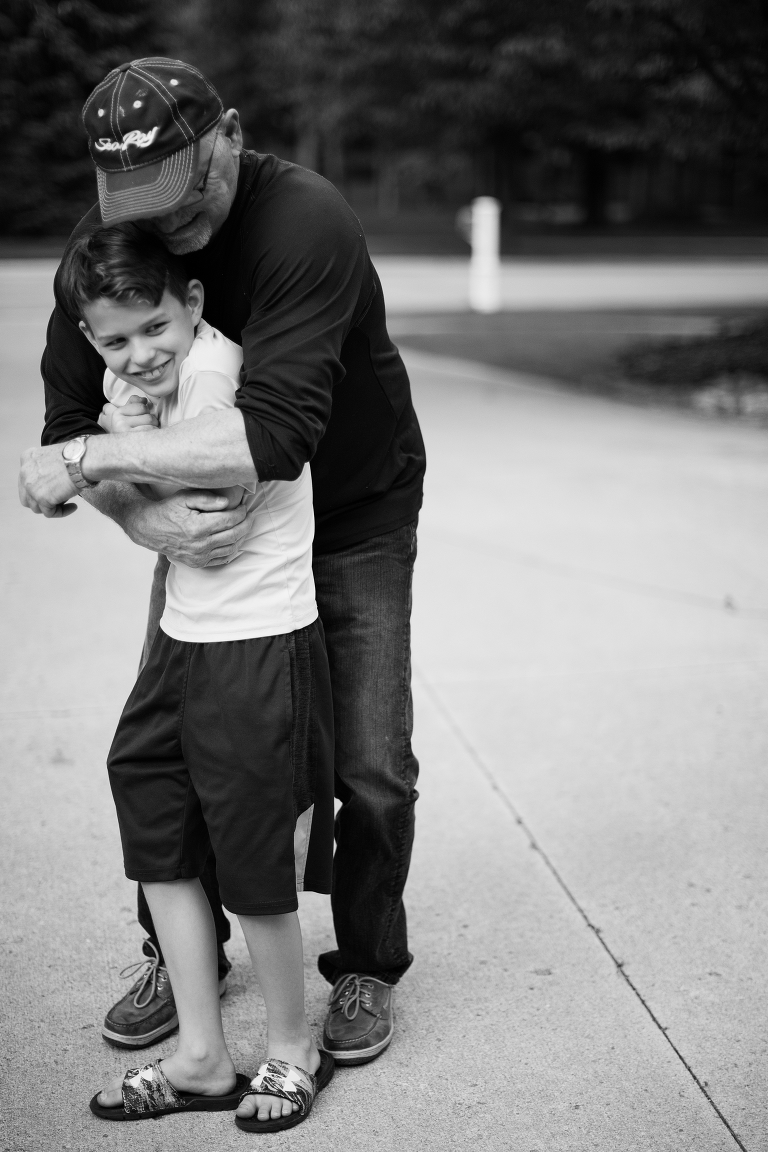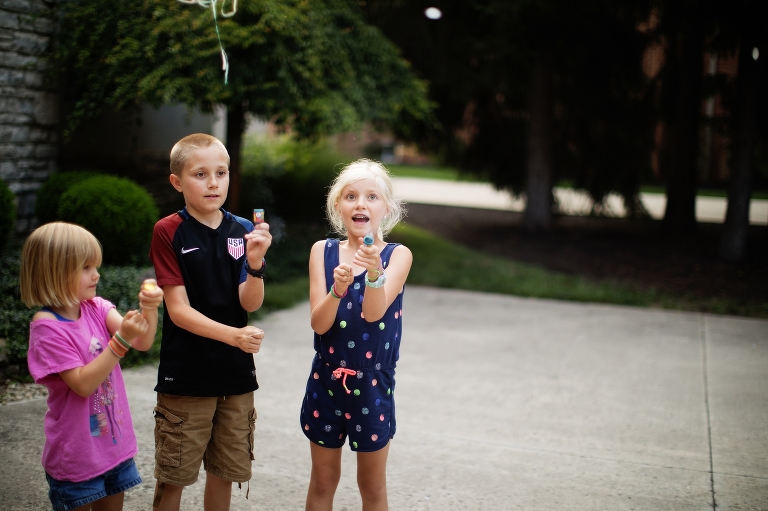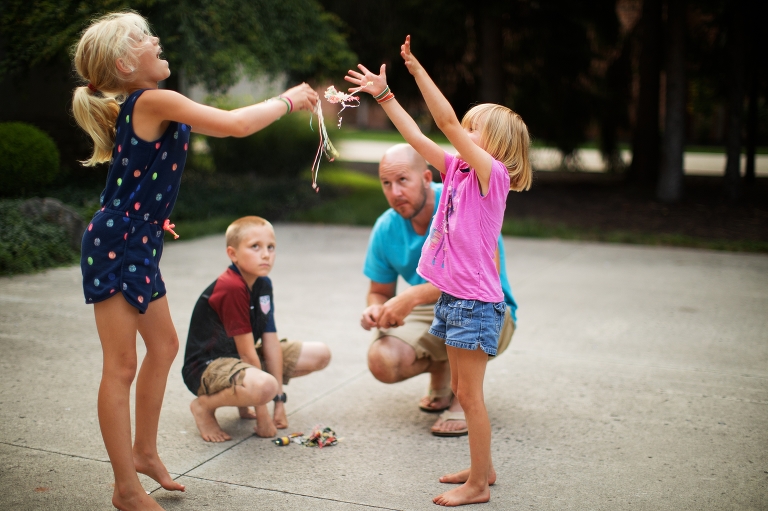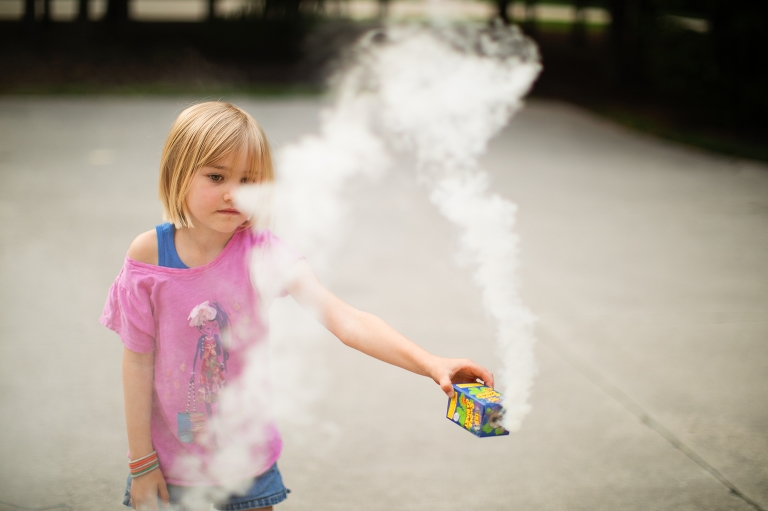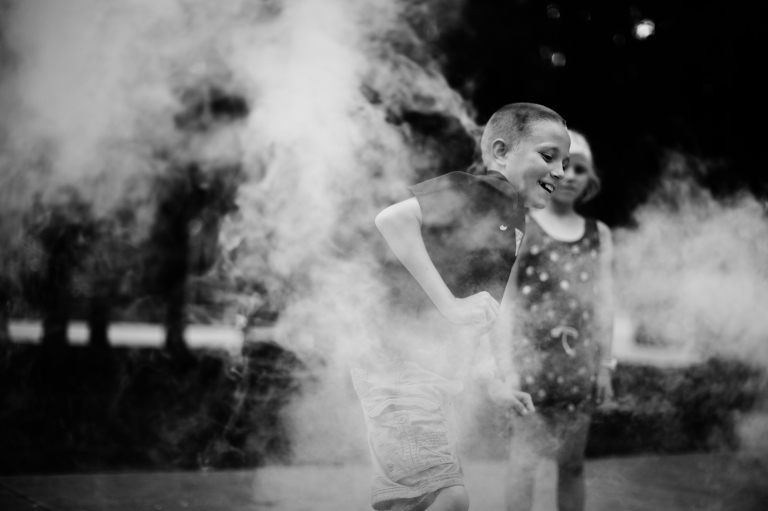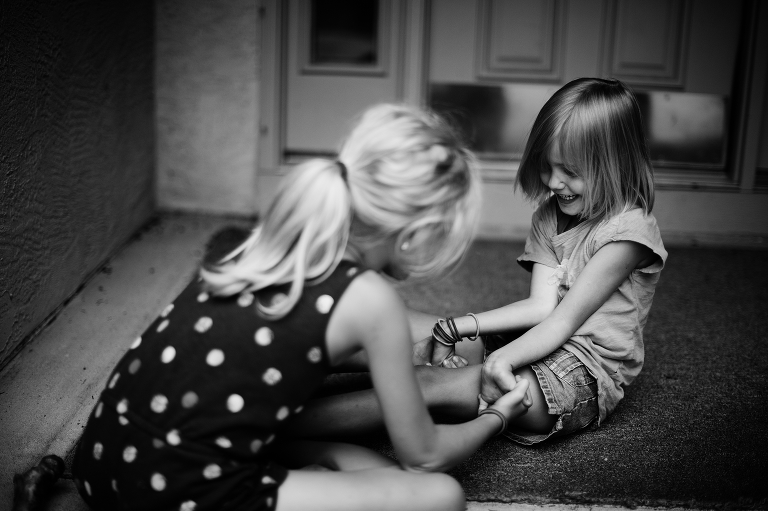 One morning during our stay, we wake the kids up just after 5 a.m. to capture a sunrise over the water. . .
This year we neglected to check the forecast and note the big, dense clouds that would steal the suns glory.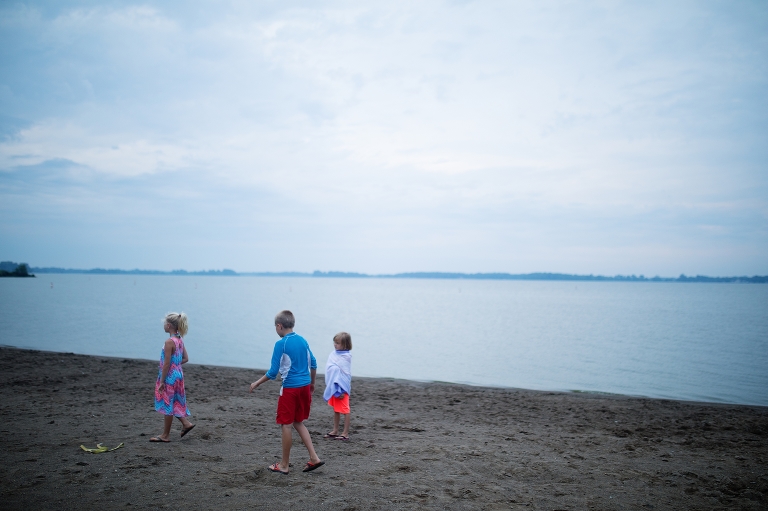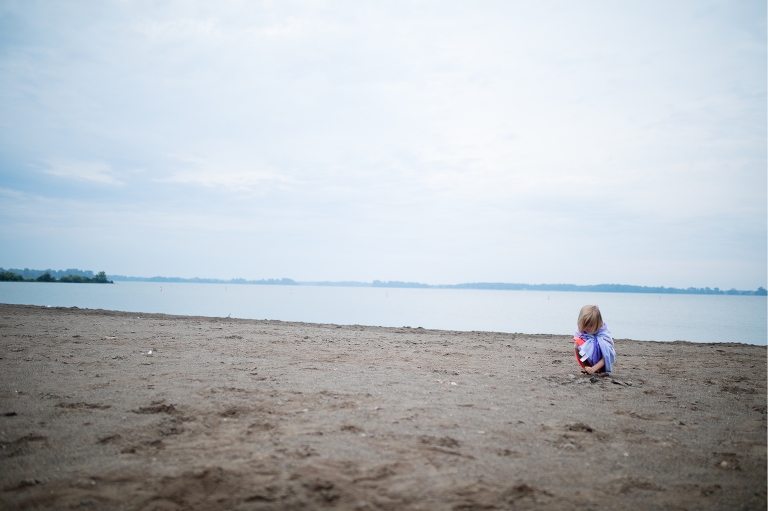 But some traditions happen simply for traditions sake. Sometimes, the simple act of doing it–whatever "it" is–is worth it. For us, getting up, driving to our destination, standing on a beach and waiting is, in and of itself, enough to make it worth it. The sunrise didn't really matter because the memories are still there. And, lets face it. . .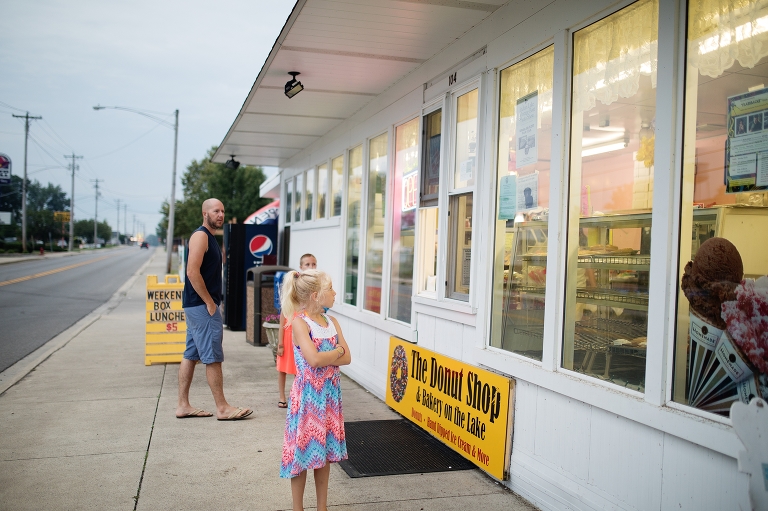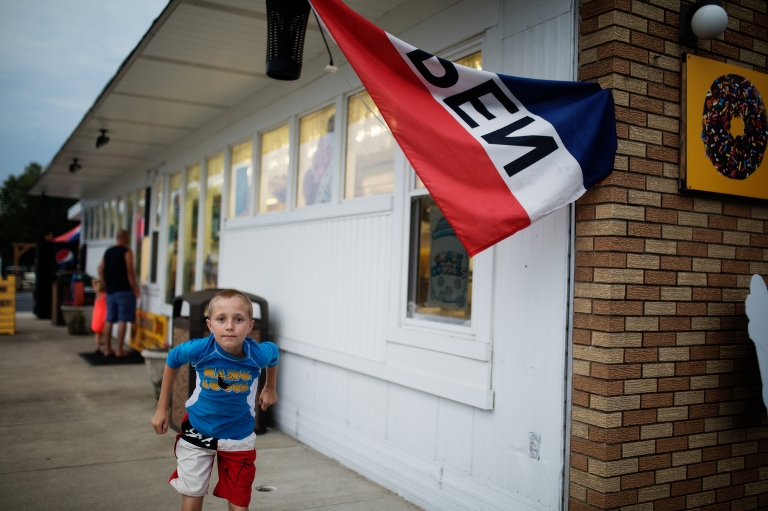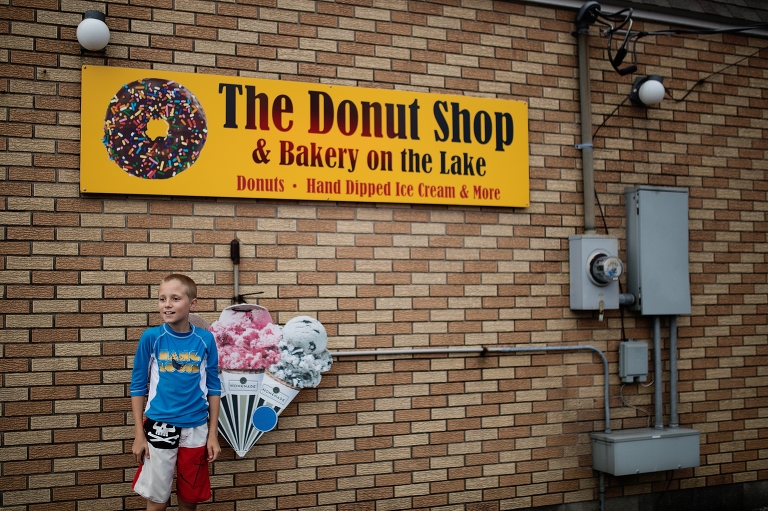 So is the local donut shop that always follows our simple tradition.
We spend the days watching cousins brave cold waters. . .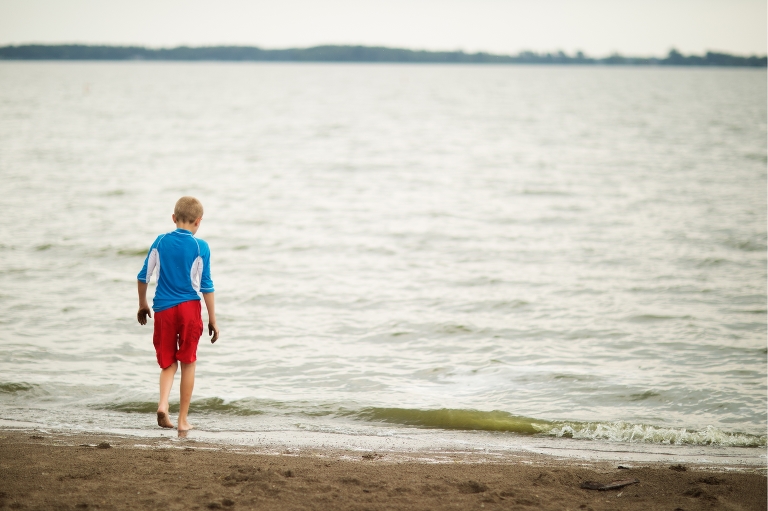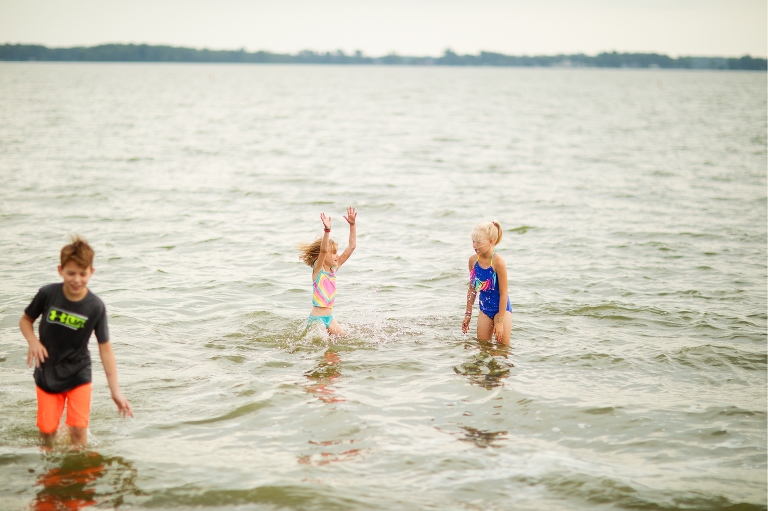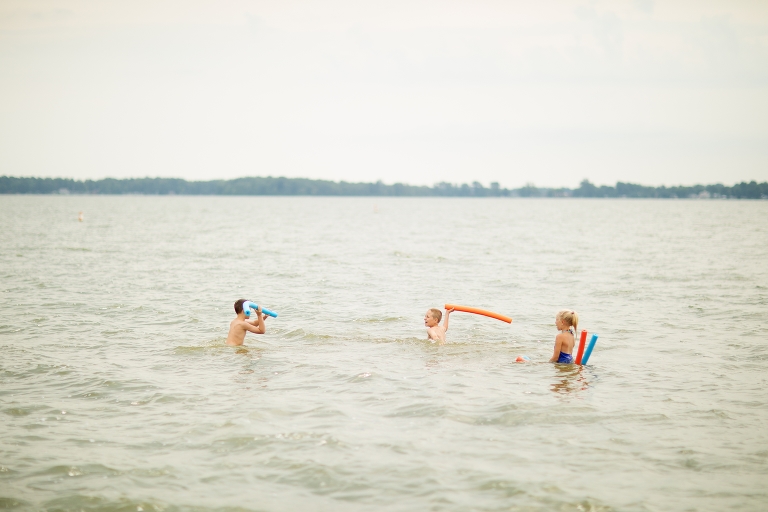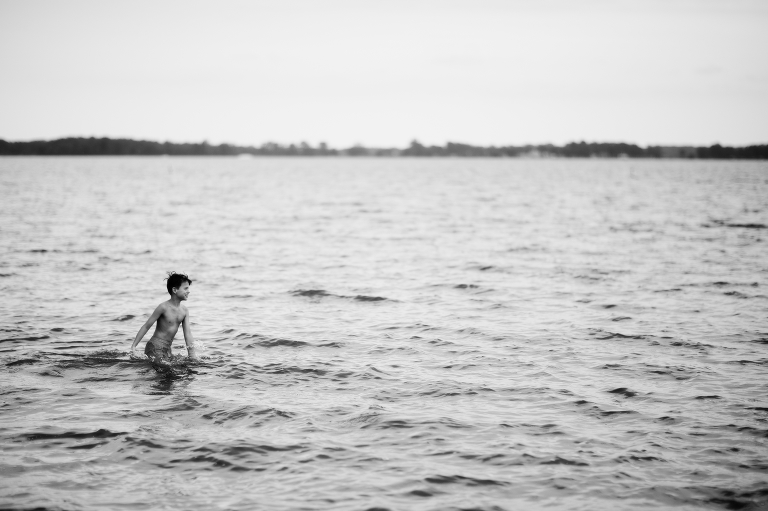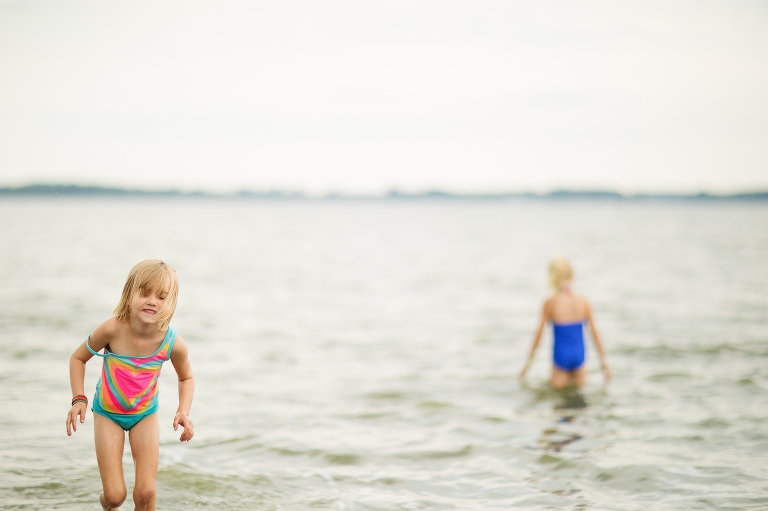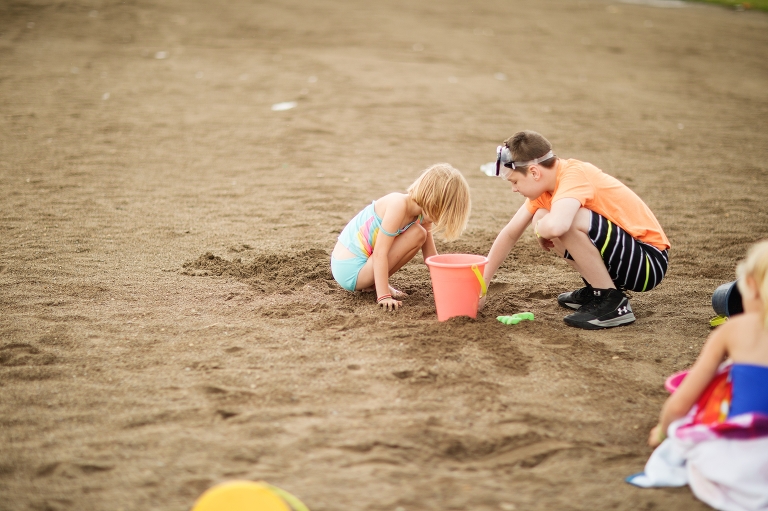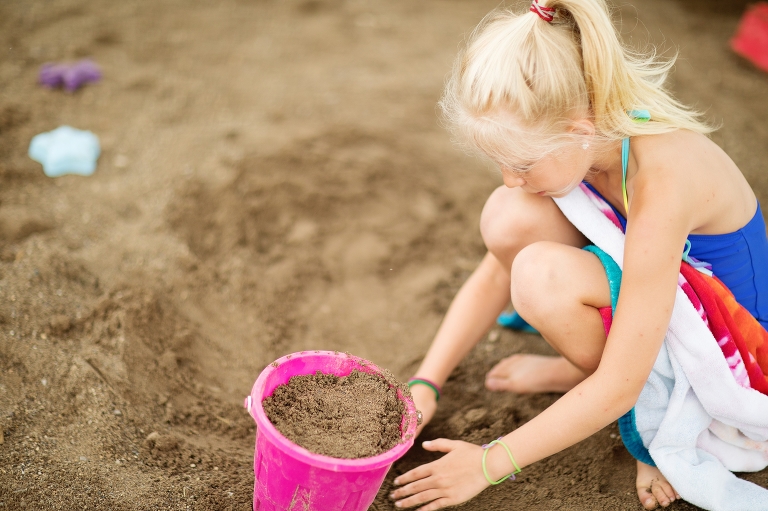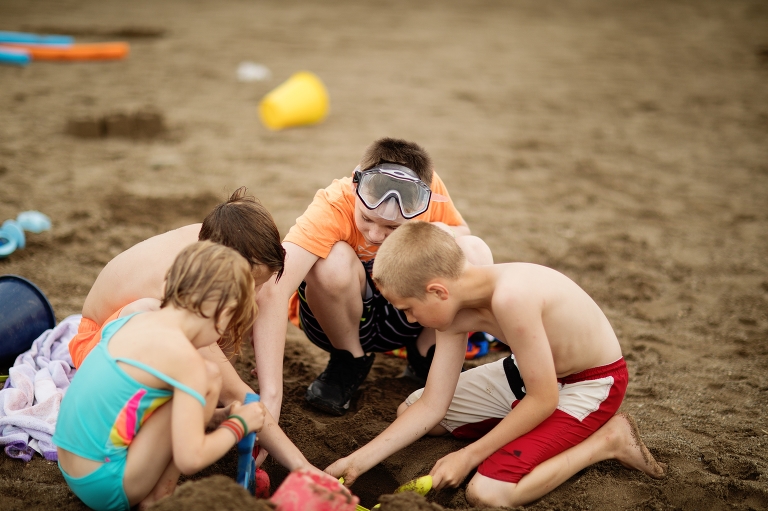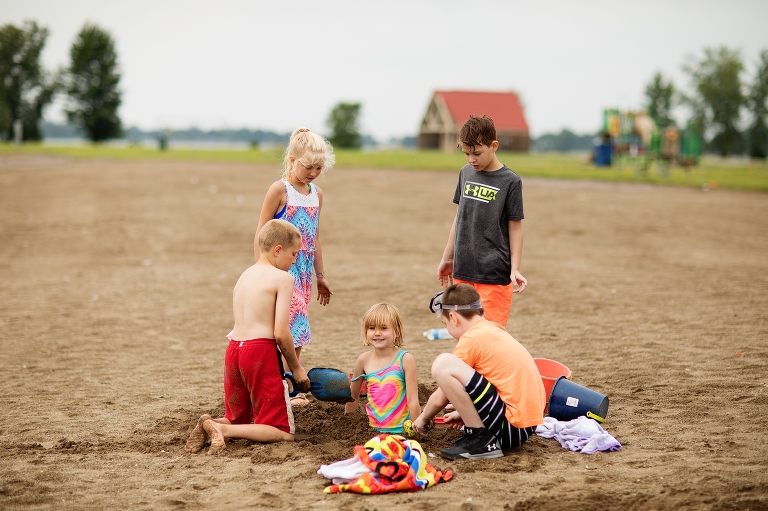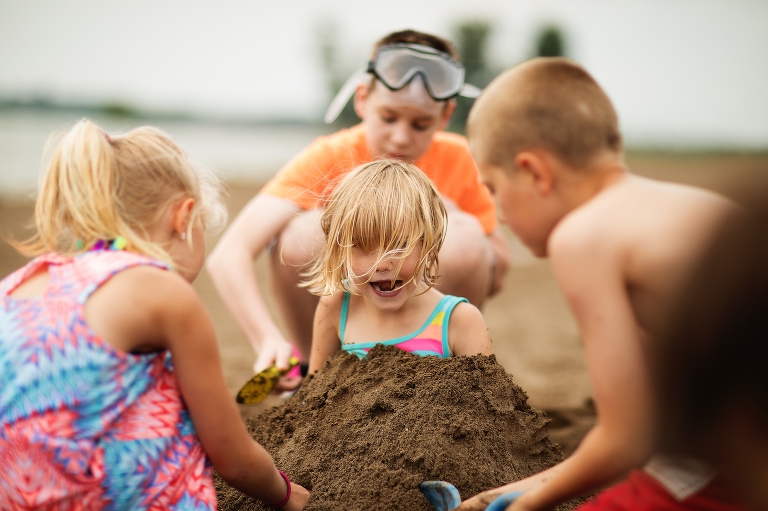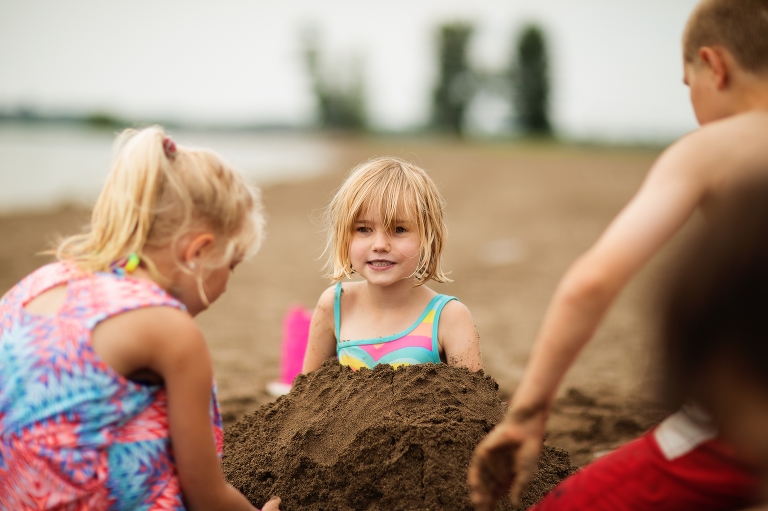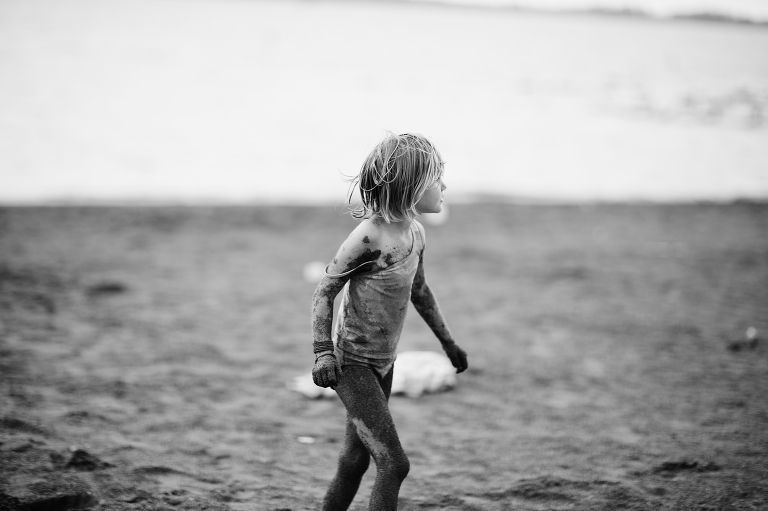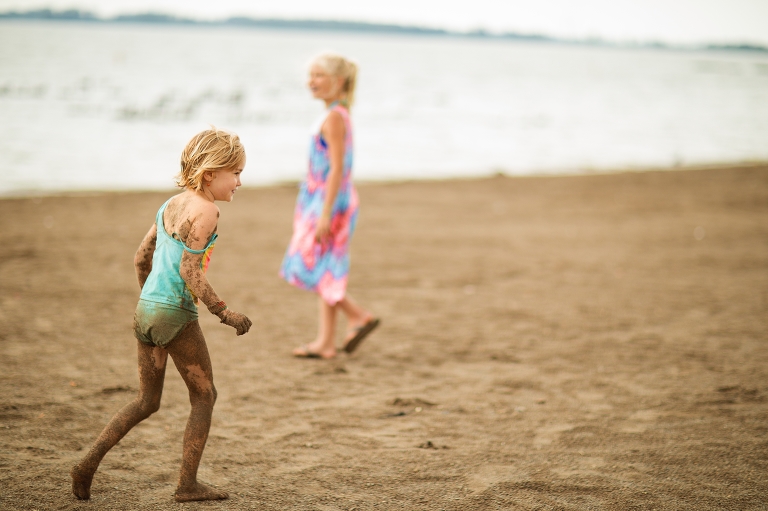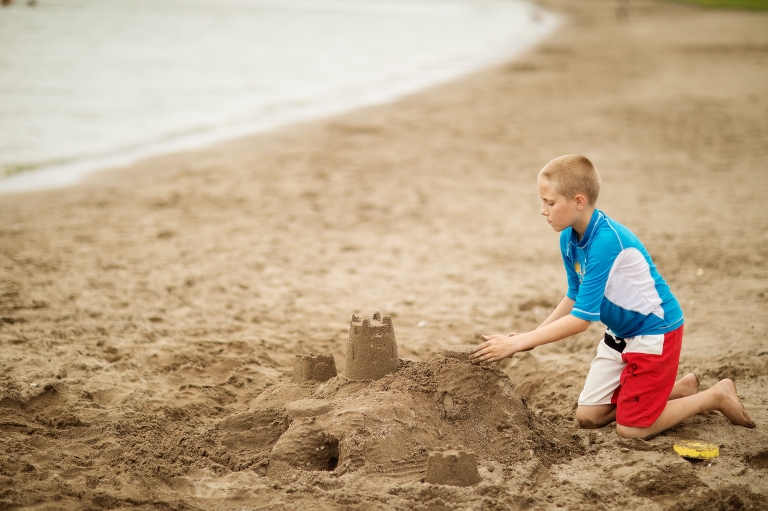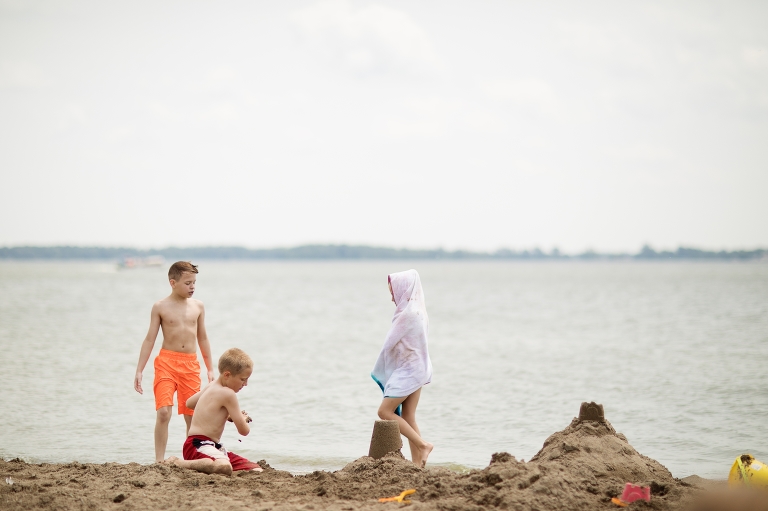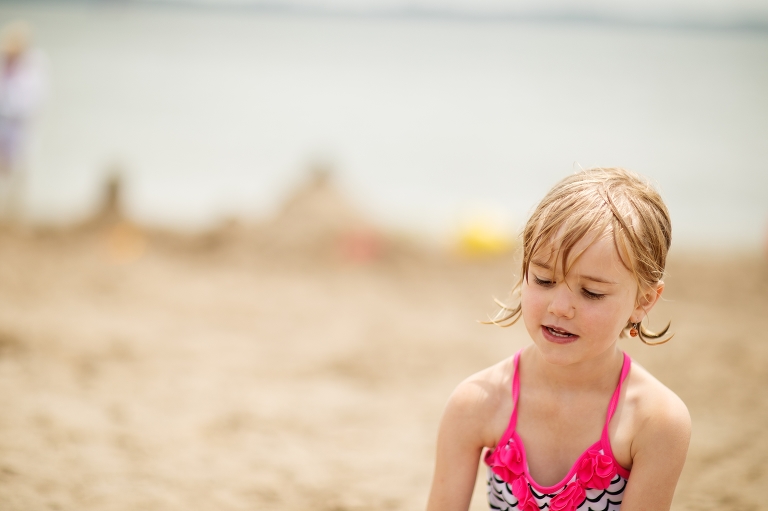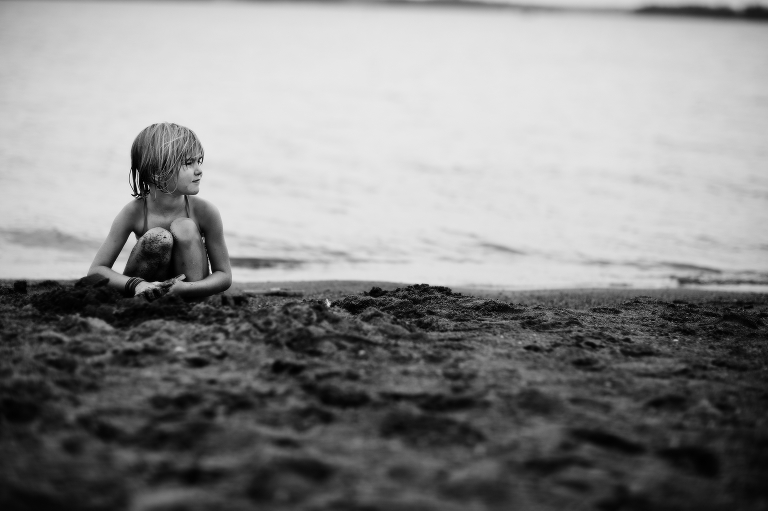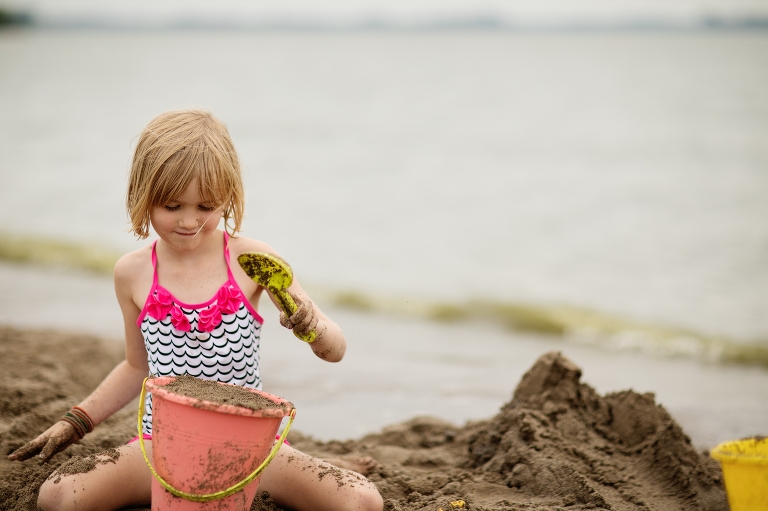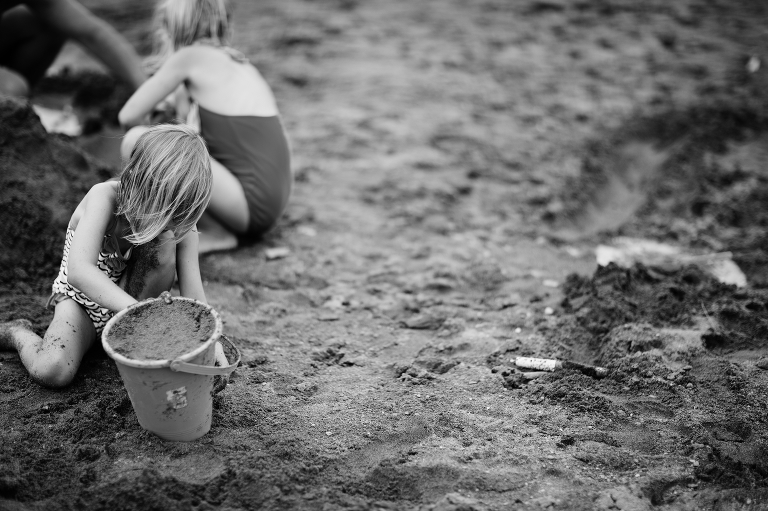 While the evenings are spent sitting around a table filled with food prepared by my talented husband.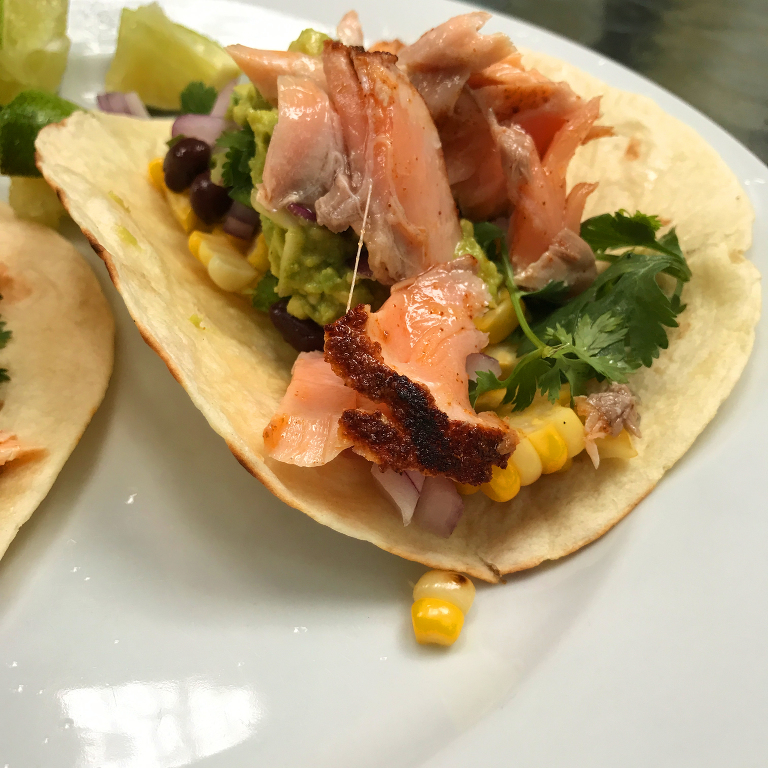 (Seriously, if you like food–check out his creations on his Instagram here.)
And it's all very simple. We simply do life together in a different place–a place that holds my heart and my Dad and so many of my stories. Fanfare is no where to be found. It's just us, together, away from the chaos of normal life and, for me, it's a little slice of heaven on earth.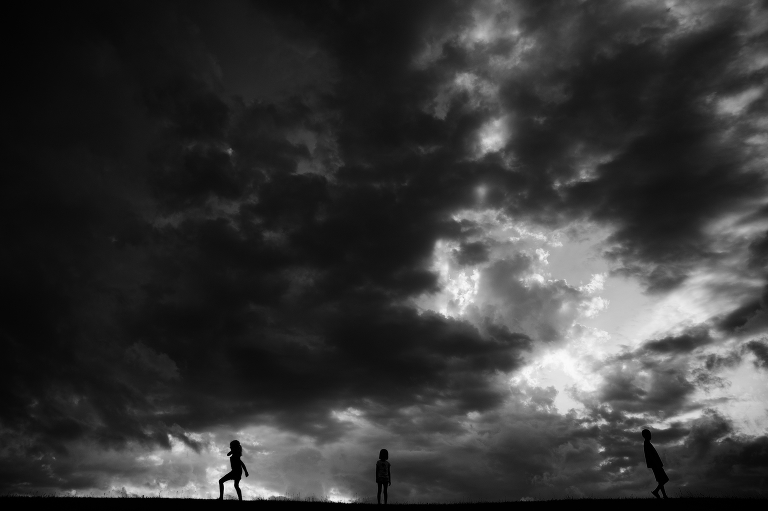 Happy Monday, Friends. . .